Landscape Design for Melia BaVi Mountain Retreat / Thiết kế cảnh quan Resort Melia Ba Vì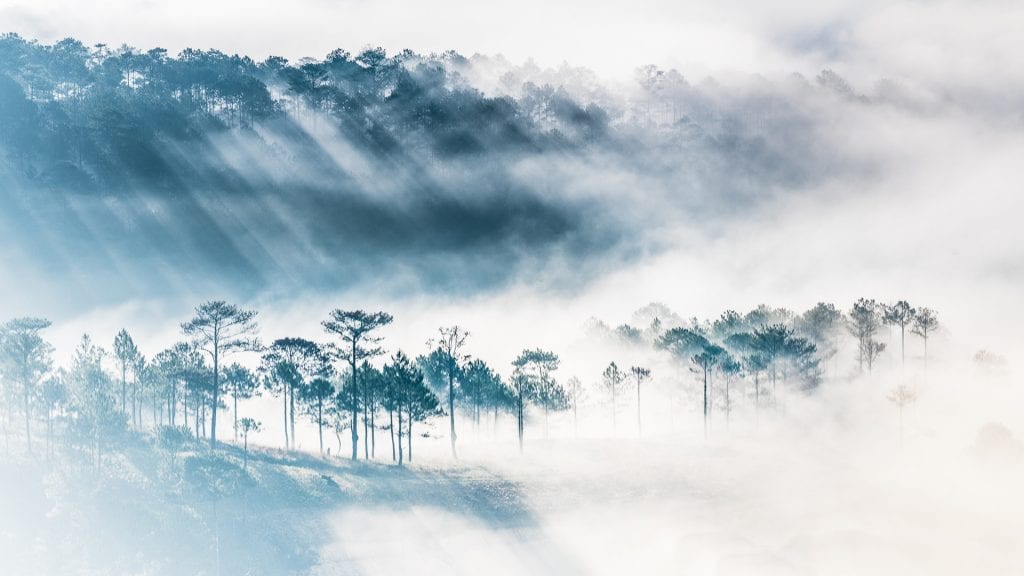 LOCATION
Ba Vi National Park, Ba Vi District, Hanoi, Vietnam
CLIENT
Melia Hotels & Resorts
EXPERTISE
Landscape architecture design
The main concept of landscape design are:
Tropical line green color: 
– Creating a homogeneous green strip throughout the route
– Creating openings and views that look down into the beautiful valley
– The route is neat and clean
– Selecting tropical species of plants
Wayfinding
– Creating impressive landmark when visitors visit LeMont BaVi Retreat
– Creating a story telling for wayfinding system with stunning design
Architecture sculpture and landmark
– Focusing on design architectural elements on route such as birdges, lighting decoration, art and sculptures
– Creating an unique theme for sculpture design
– Priority is given to stylized sculptures from the motifs animals and plants that is found in jungle forests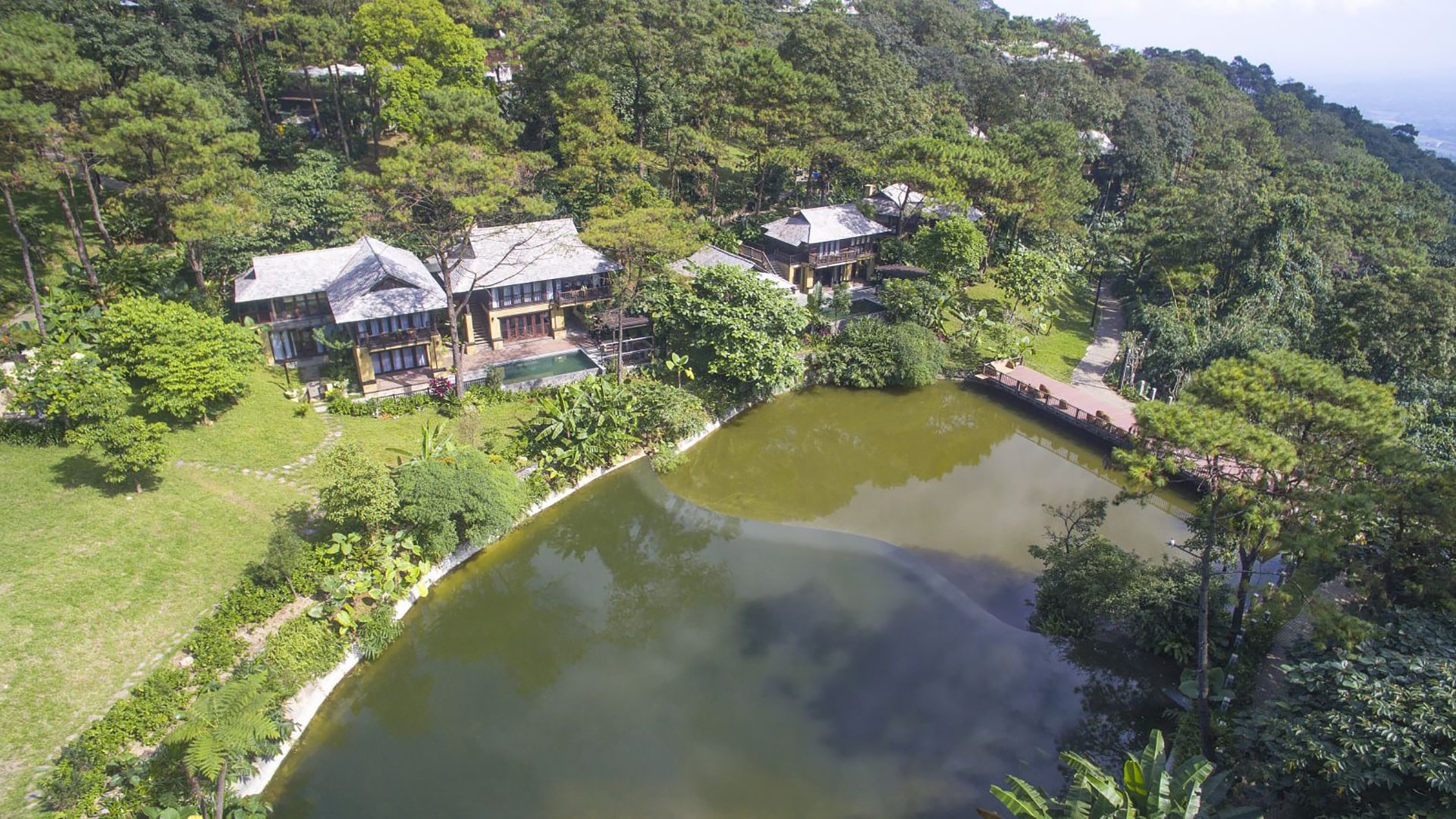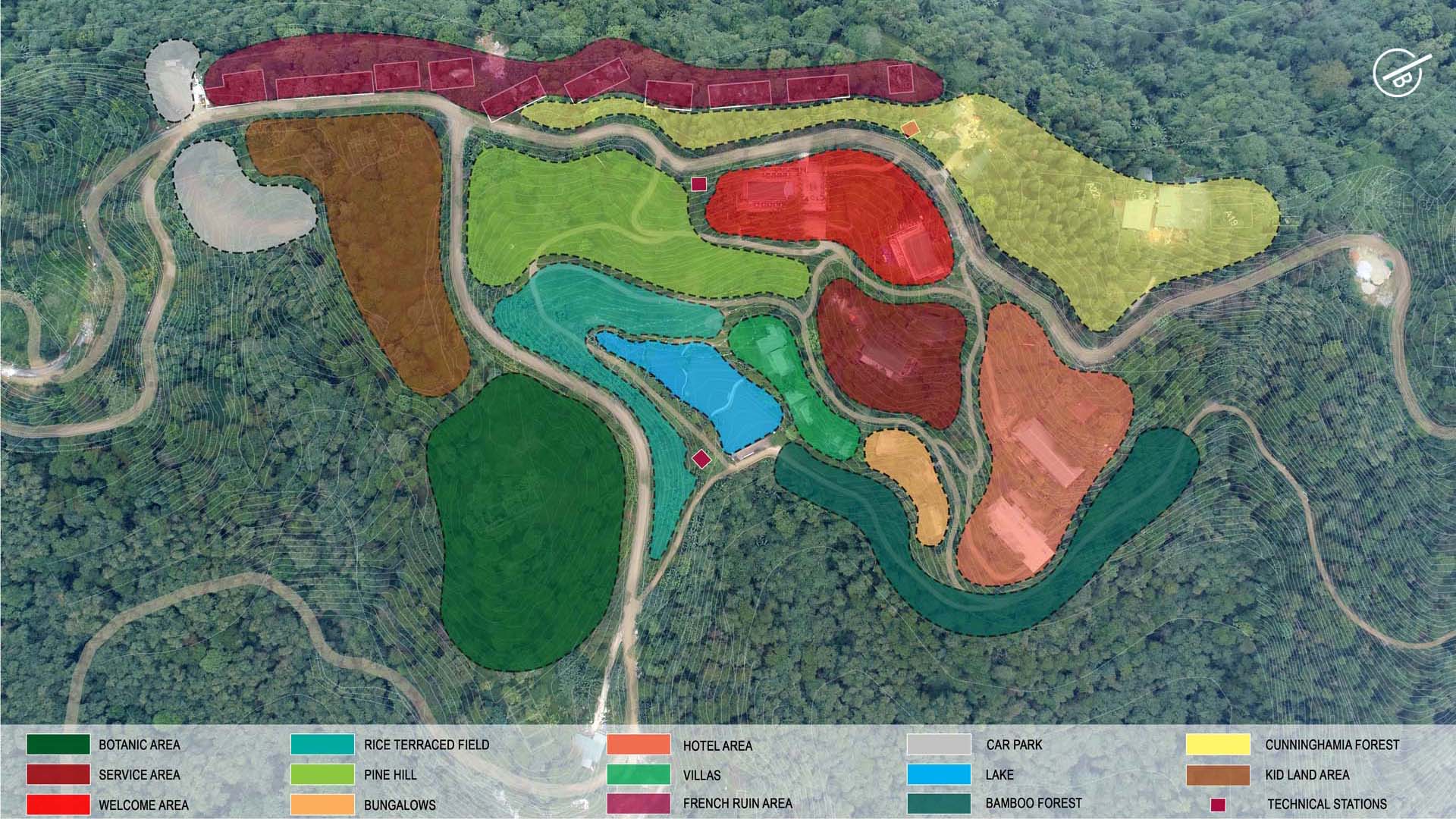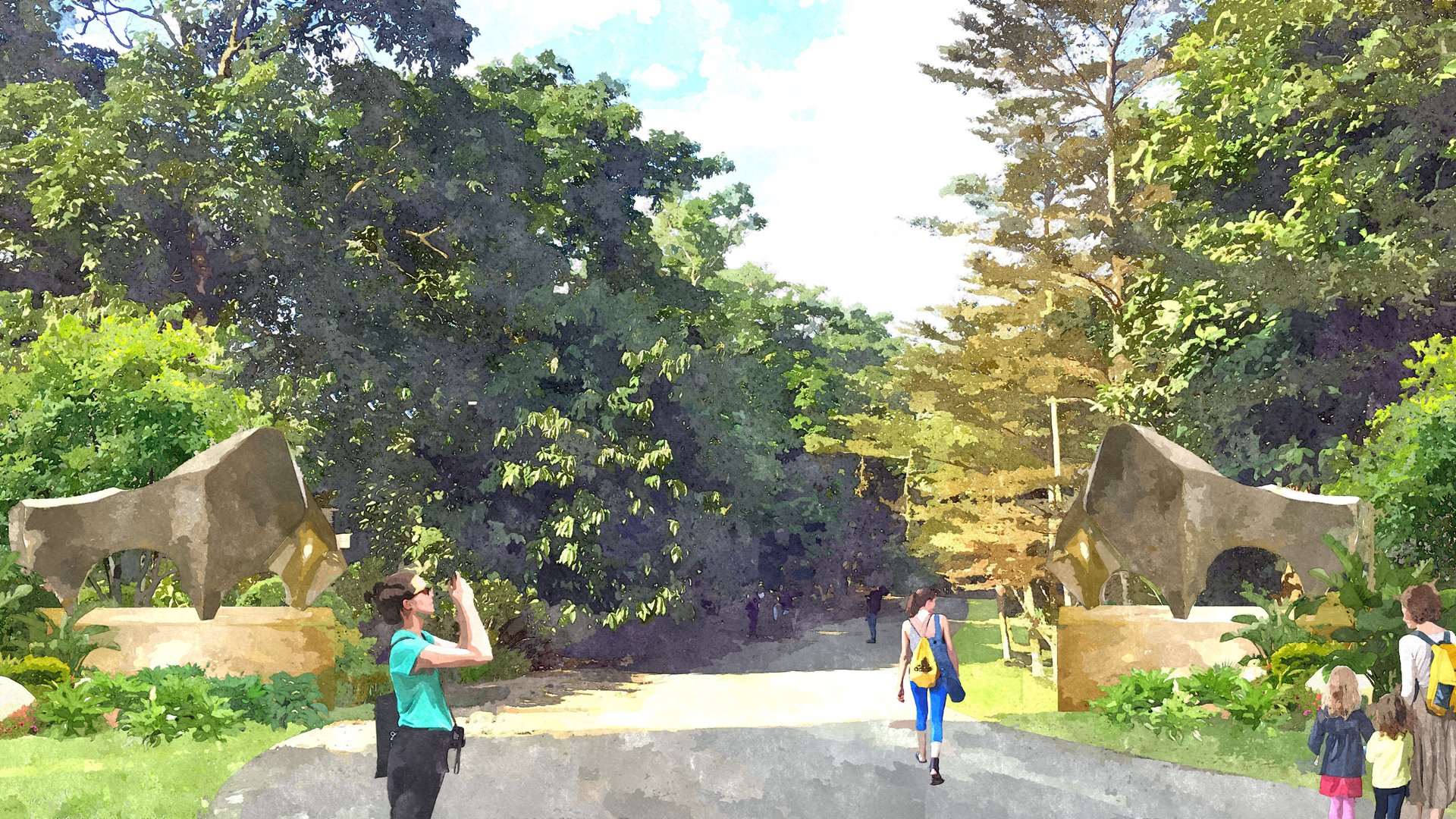 As the main entrance of the resort , the visitors will be overwhelmed and impressive by the main gate with a couple of Ba Vi's Cow sculptures. They are amazing metal work pieces
Perfect for those who desire a blend of seclusion and spaciousness, expansive views of paddy fields, stretching into the gently rolling hills beyond. As you gently rock on the swing chair, enjoy a picture-postcard scene of the terraced rice fields and the pond below – the very heart of the Resort's humming plantation life. ffering that rare combination of modern luxury and cultural heritage.