Ecohouse / Những ngôi nhà thân thiện môi trường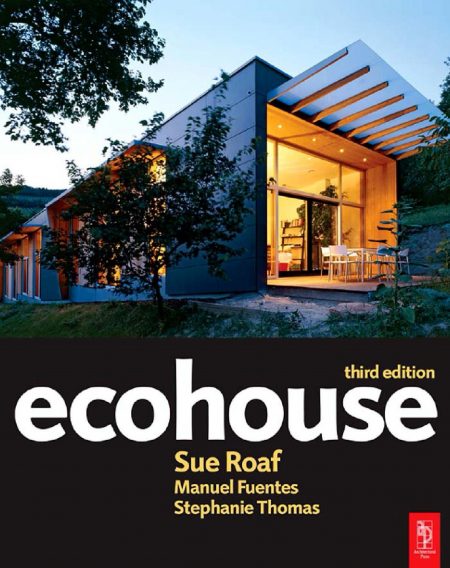 Thông tin chi tiết:
Tác giả: Sue Roaf
Số trang: 488
Định dạng: PDF
Ngôn ngữ: Tiếng Anh
Ecohouse
Now in its 3rd edition, the bestselling Ecohouse continues to be both a technical guide and an inspiration for thousands of architects, designers and eco-builders all over the world.

As the need to slow climate change becomes increasingly urgent, growing numbers of people are looking to dramatically reduce the carbon footprint of their buildings by using more ecologically sound techniques. Ecohouse provides design information about the latest low-impact materials and technologies, showcasing the newest and best 'green' solutions with international case studies demonstrating sustainable design in action around the world.

This edition has been expanded to include advice on powering Ecohouses using renewable energy – including wind, micro hydro and heat pumps – and an introduction to low impact building materials such as lime, earth and hemp. New case studies from across the globe have been added to inspire readers with real life examples of how to make an Ecohouse work

Just reading this book won't save the world from the impact of climate change – but if everyone from governments down to householders followed its advice we might just begin to turn the tide.

Additional audience:
Eco-enthusiasts and green self-builders will appreciate the handy hints and references on refurbishment and advice on how to kit out their Ecohouse with the greenest appliances and fittings. 

Lecturers and students on sustainable design and construction courses will find the latest real-world case studies fascinating and a great source of inspiration for their studio project work.