Handbook of poisonous and injurious plants / Sổ tay về các loài cây có độc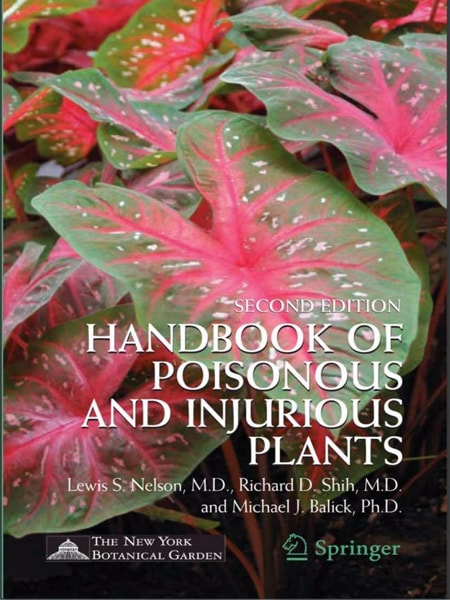 Thông tin chi tiết:
Tác giả: Nigel Dunnett and Andy Clayden
Năm xuất bản: 2007
Số trang: 191
Định dạng: PDF
Ngôn ngữ: Tiếng Anh
Nội dung chính:
Rain gardens encompass all possible elements that can be used to capture, channel, divert and make the most of the rain and snow that fall on a property. Using the innovative and attractive approaches described here, it is possible to enhance outdoor spaces and minimize the damaging effects of drought, stormwater runoff, and other environmental challenges. Nigel Dunnett & Andy Clayden have created a comprehensive guide to water management techniques for the garden and built environment. Filled with practical, manageable solutions for small and large-scale implementations and utilizing authoritative research with state-of-the-art case studies from all over the world, Rain Gardens is the first book on sustainable water management schemes suitable for students and professionals.
Rain gardens là những khu vườn có khả năng thu gom, thẩm thấu và lưu trữ một lượng lớn nước từ nguồn nước mưa tự nhiên, giúp giải quyết đáng kể các vấn đề về nguồn nước như hạn hạn (drought), rửa trôi (stormwater runoff) hay ngập úng. Cuốn sách như là một cuốn cẩm nang, chứa đầy những nguyên lí khoa học và thực tiễn về quản lí tài nguyên nước trong đô thị. Nội dung đi kèm với rất nhiều các công trình thực tế ở khắp nơi trên thế giới với các giải pháp tiên tiến về quản lí và sử dụng nguồn nước hiệu quả và bền vững. Rain garden chính là cuốn sách tiên phong trong lĩnh vực sử dụng nguồn nước bền vững trong đô thị và rất bổ ích cho sinh viên và kiến trúc sư cảnh quan.