Lumion 3D Best Practices / Ứng dụng thực tiễn của Lumion 3D trong diễn họa cảnh quan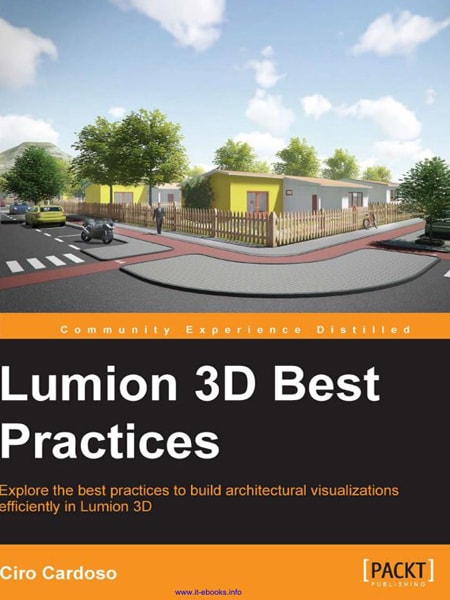 Thông tin chi tiết:
Tác giả: Ciro Cardoso
Năm xuất bản: 2015
Số trang: 166
Định dạng: PDF
Ngôn ngữ: Tiếng Anh
Lumion is a real-time 3D technology that lets you create amazing visualizations without the need for long rendering hours.
Lumion 3D Best Practices covers the most important Lumion features and techniques that can be incorporated in to any real production environment. Each chapter covers a different stage of a production workflow. The first two chapters provide a good foundation, in particular for when creating content for Lumion. Furthermore, the book provides an efficient workflow by covering two classic visualization scenes: interior and exterior scenes. You then get to know the best techniques to create physically based materials that boost the look and realism of any 3D scene. Special chapters are reserved to create efficient animations, still images and movies. By the end of this practical guide, users will be familiar with the professional and effective techniques to increase efficiency in producing high-end quality visualizations in Lumion.