Sam Son Square Landscape Design / Thiết kế cảnh quan quảng trường Sầm Sơn - Thanh Hoá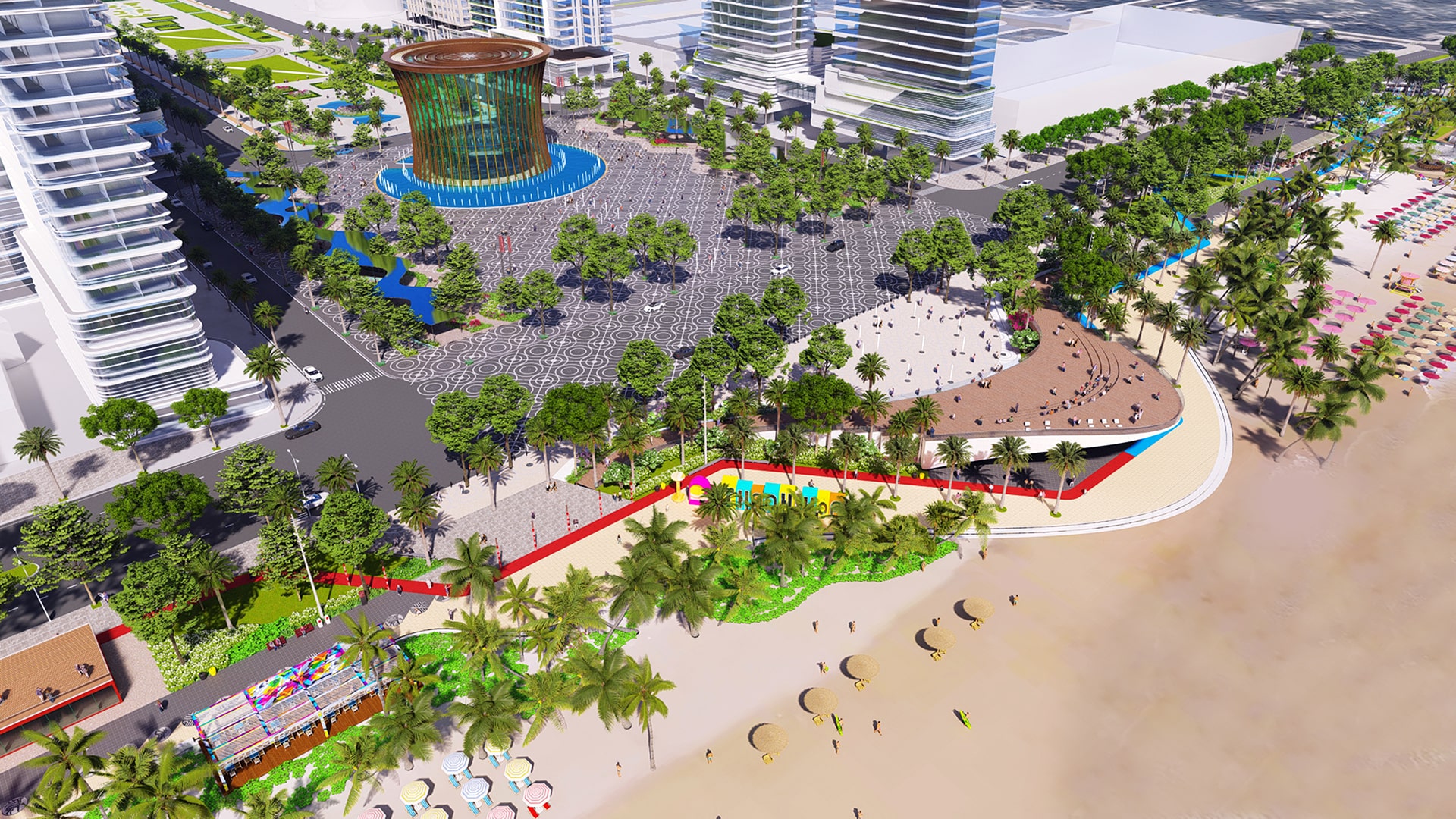 LOCATION
Sam Son Beach, Sam Son City, Thanh Hoa provence, Vietnam
EXPERTISE
Landscape architecture design
TYPE/STATUS
Public Square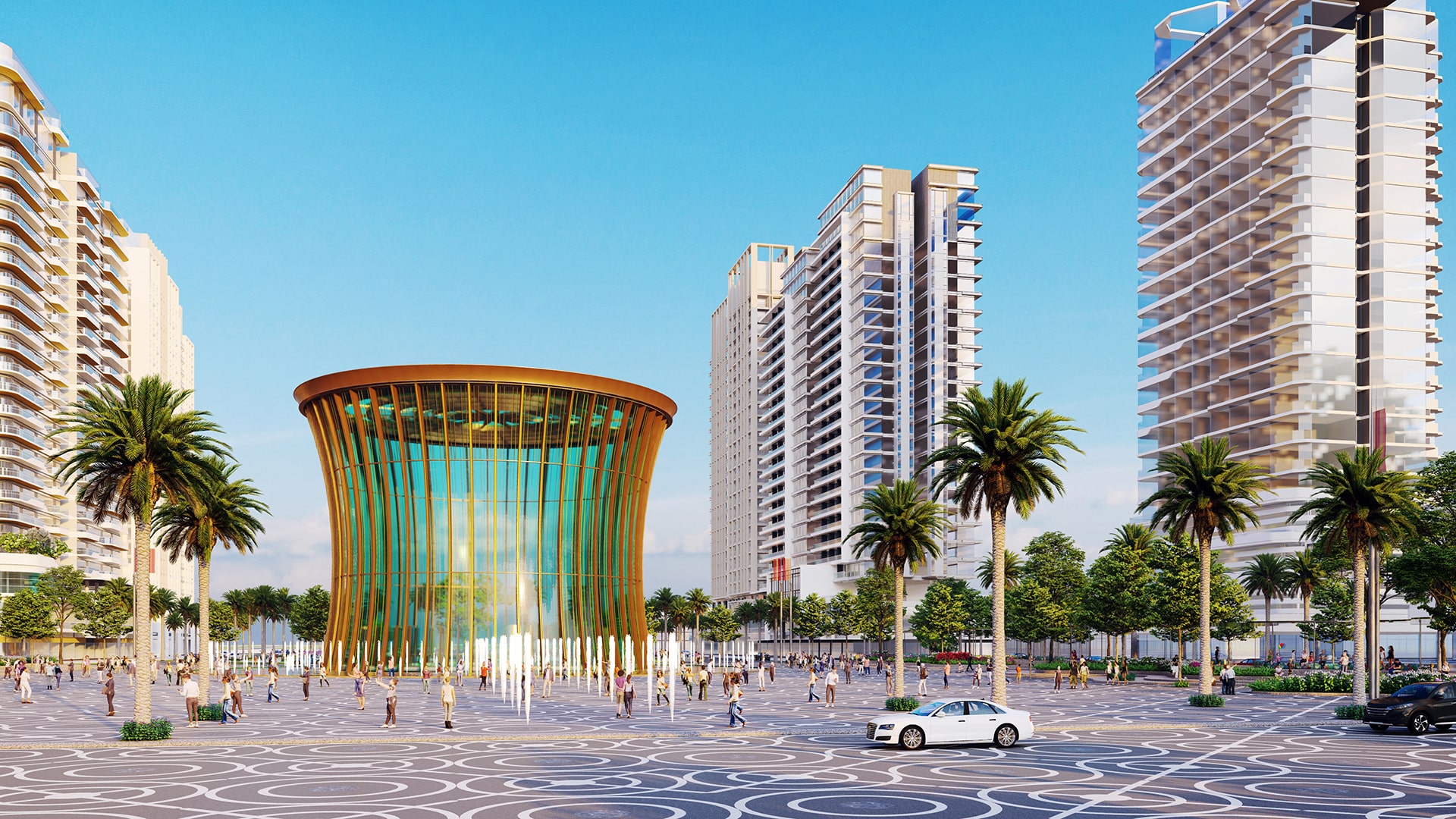 Living Rhythm Square
Inspired by the landscape of Vietnam's natural terraced rice fields combined with the idea of a stage in a European urban area, the idea of an open-air stage-square was created.
Taking the center as the image of a bronze drum stage in the middle of the square, the drum beats sound like the beats of dynamism, joy and life in motion.
Inspired by the story, when each beat of the God of Music's drum creates a living being.
The paving of the square is a re-enactment of the story, with each circle on the paved surface a musical note, representing a born creature.
The space is divided into 3 floors: Sea, Earth, and Heaven, corresponding to the symbols of creatures living in those layers.
In special event, these area will be occupied as amphitheater with moveable stands.
The total area of 6000 m2 will be able to hold up to 10.000 persons (with an example of 0,6 m2 per person).