Ha Long International Cruise Terminal Landscape Renovation / Cải tạo cảnh quan bến cảng quốc tế Hạ Long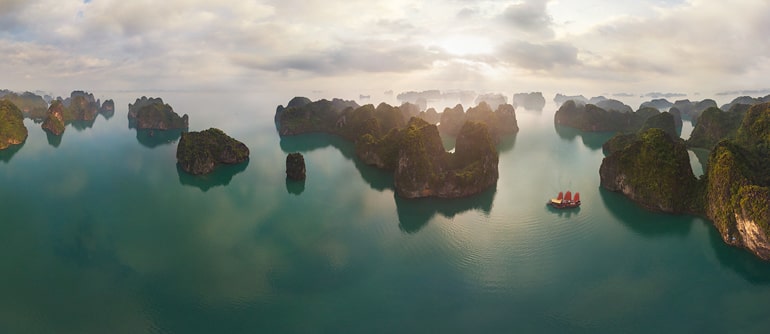 LOCATION
Bai Chay, Ha Long City, Quang Ninh provence, Vietnam
EXPERTISE
Landscape architecture design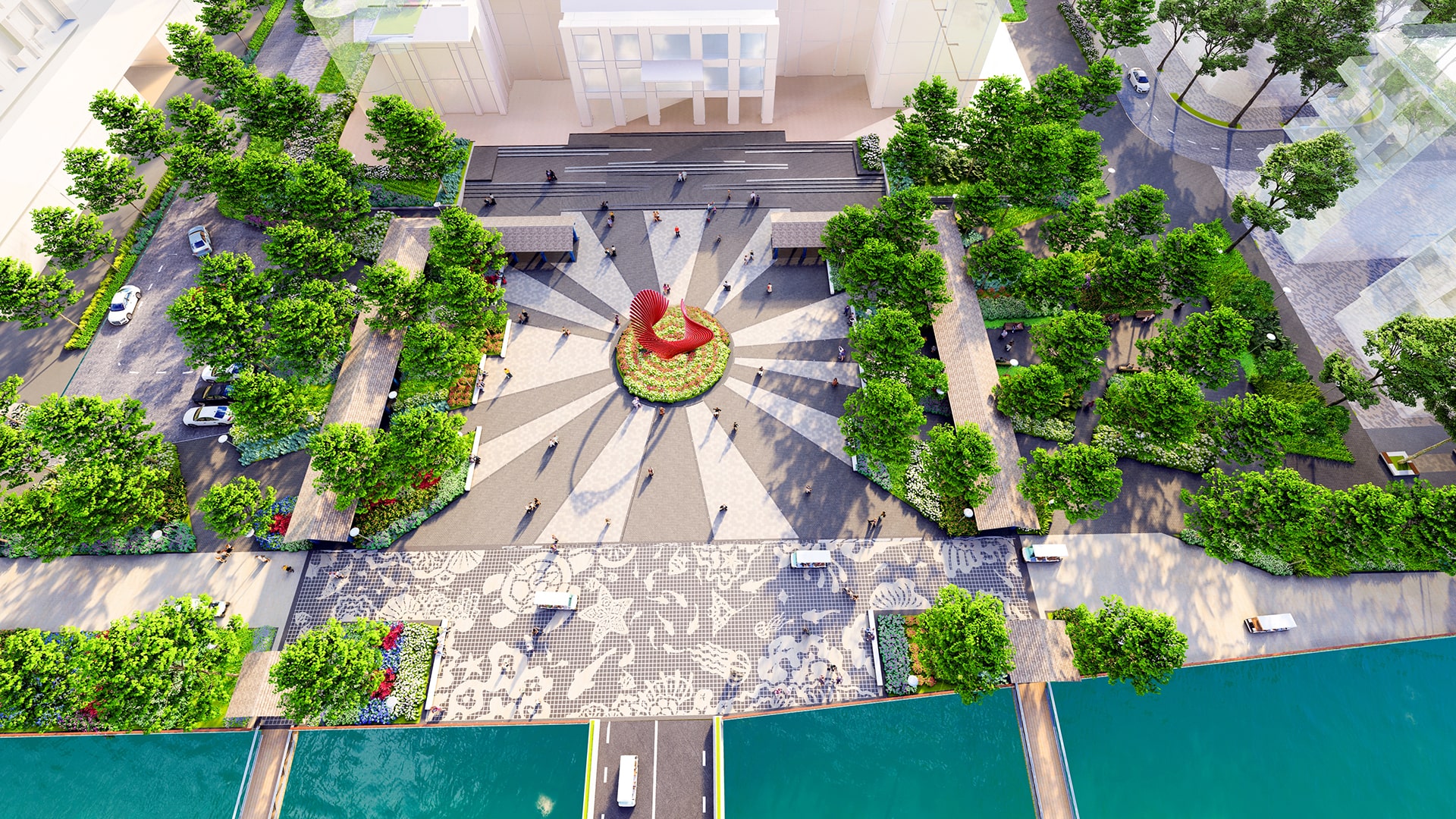 The Solar Plaza
Inspired by historical legends with colorful local culture, the image of Than Ke, the sun;
The new Sun Square will be the place to bring vitality and new energy through new spaces and facilities,
serving domestic and international tourists to Ha Long International Ship Port.
The terminal plaza serves as a large open place for tourists to occupied when arriving from cruise ships.
In high seasons, this place welcome up to nearly 8500 visitors per day.
However, the plaza also need to act as a public destination point for locals to gather in unbusy days to maximize the usage of an empty space.
Inspired by Than Ke (chicken god) in the legend of the giant god carrying rocks to fill the sea of Ha Long.
Chickens have existed since ancient times in Asian culture with the concept of time and the sun.
Chicken also has the meaning of Dai Cat – Prosperity because in Sino-Vietnamese words, rooster is close to the word "Dai Cat".
At Sun Square, the sculpture The Call of the Sun (abstract, contemporary) is both decorative, brings Asian culture,
and carries the concept of calling time, bringing new vitality and vitality (the face of the sun).
Heaven gives vitality) & great sand – prosperity to all tourists when coming to the international port.
The red color represents the cock's crest, or in another view, the red color, the sculptural shape represents the typical red sail of Ha Long.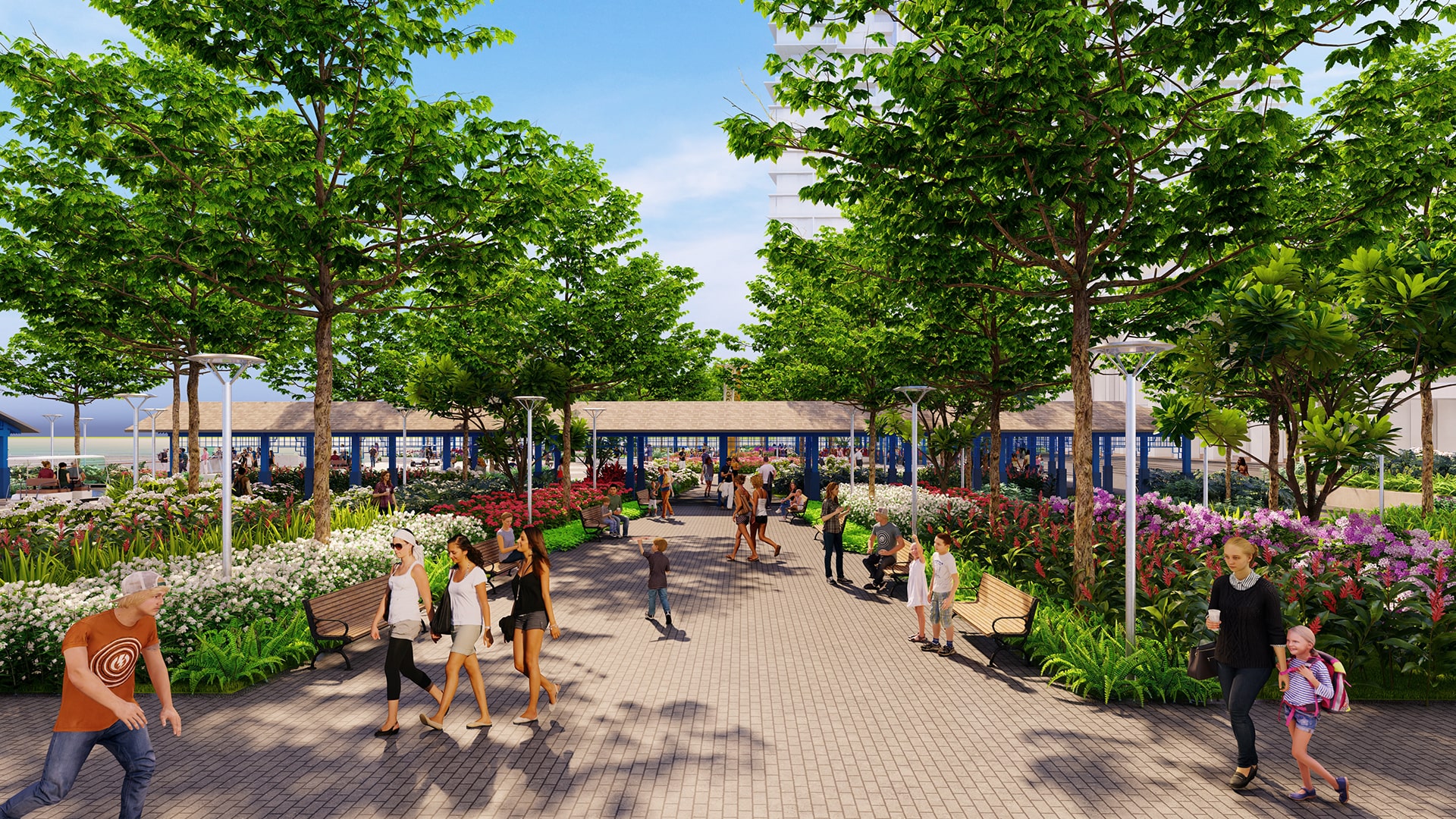 Garden and public spaces for visitors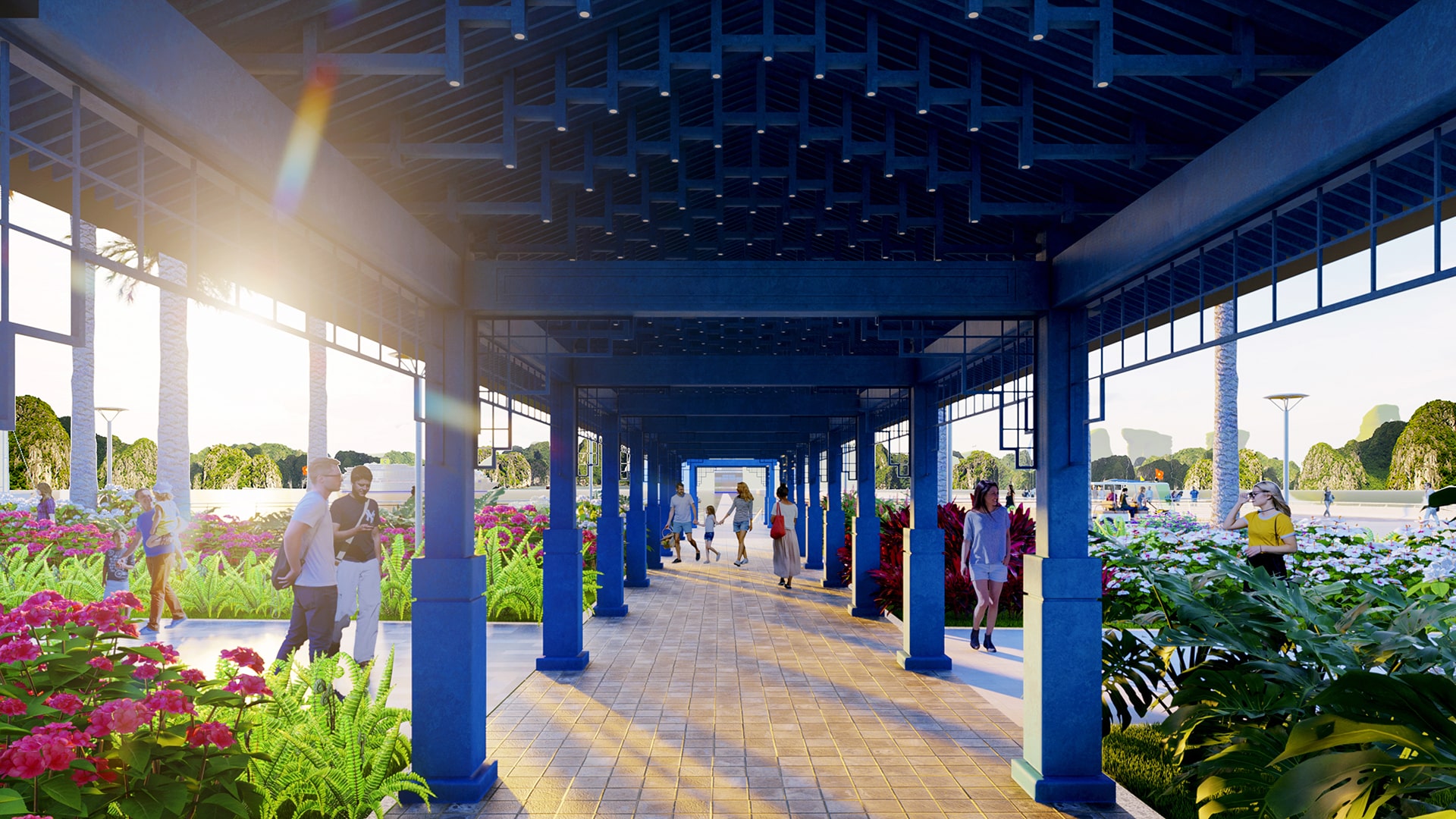 Linear pavilion to cruise pier