The Matchmaker Gardens Landscape Design / Thiết kế cảnh quan khu vườn Kissing Bridge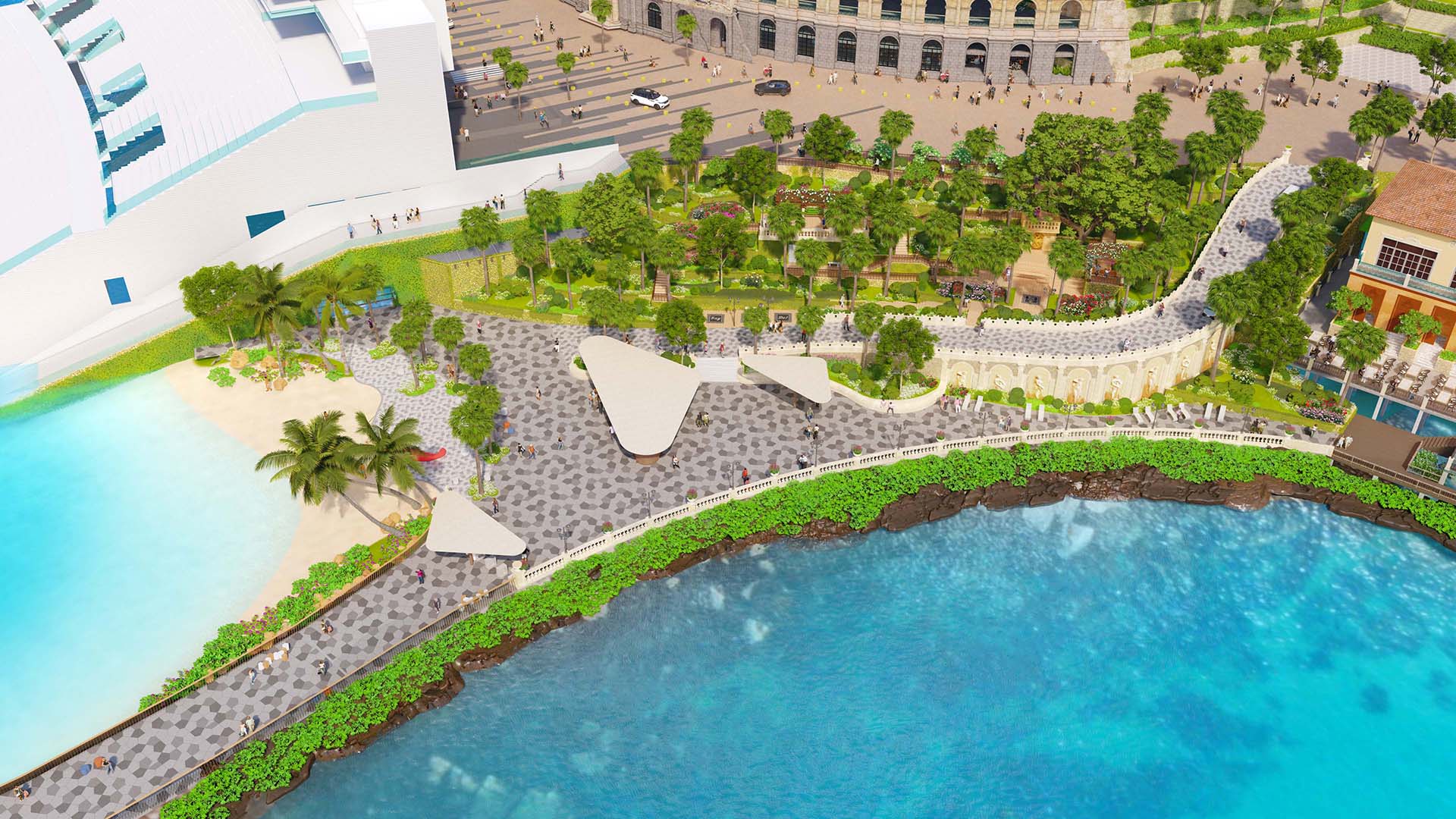 LOCATION
Phu Quoc City, Kien Giang provence, Vietnam
EXPERTISE
Landscape architecture design
TYPE/STATUS
Public Garden
The Red Thread of Fate
The Red Thread of Fate, also known as the Red Thread of Predestined Destiny, is known as the mystical tool of Nguyet Lao (Mr. To, Mrs. Nguyet).
It is often said that the Red Thread wrapped around the fingers of people who are supposed to be connected will meet in a certain situation because they are "true love of each other".
Inspired by the folk beliefs of Ong To and Ba Nguyet – the Vietnamese Gods of Love, Nguyet Lao Garden will be the point connecting people and space with the Love Bridge.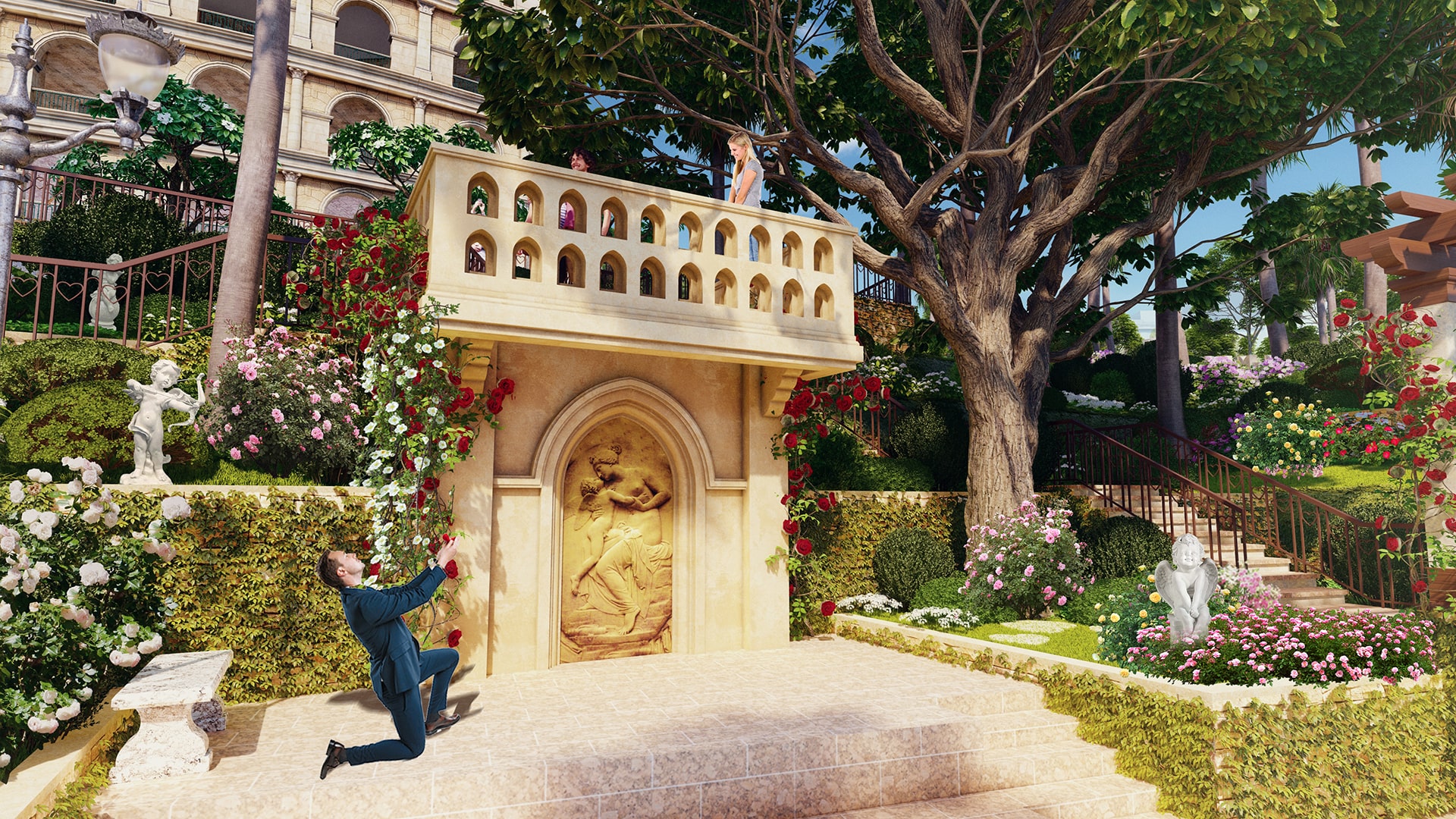 The Balcony and Timeless Love Story
Romeo and Juliet was inspired by the Arthur Brooke poem, The Tragicall Historye of Romeus and Juliet, which was published in 1562.
Brooke's version was inspired by older works by Italian writers, including Luigi de Porto and Matteo Bandello, who told the story of Romeo and Giuletta and the deadly feud between the families Montecchi and Capelletti.
"After the ball, Romeo sneaks into the Capulet courtyard and overhears Juliet on her balcony vowing her love to him in spite of her family's hatre for his family.
Romeo makes himself known to her and they agree to be married".
That balcony has become a symbol of intense love beyond all time, overcoming all prejudices
The balcony belongs to the aptly named La Casa di Giulietta, or House of Juliet, the former home of the Cappello family and the inspiration for the Capulets.
Love-struck couples linger in the garden, pose for pictures on the balcony, or attach letters filled with sweet nothings to the walls.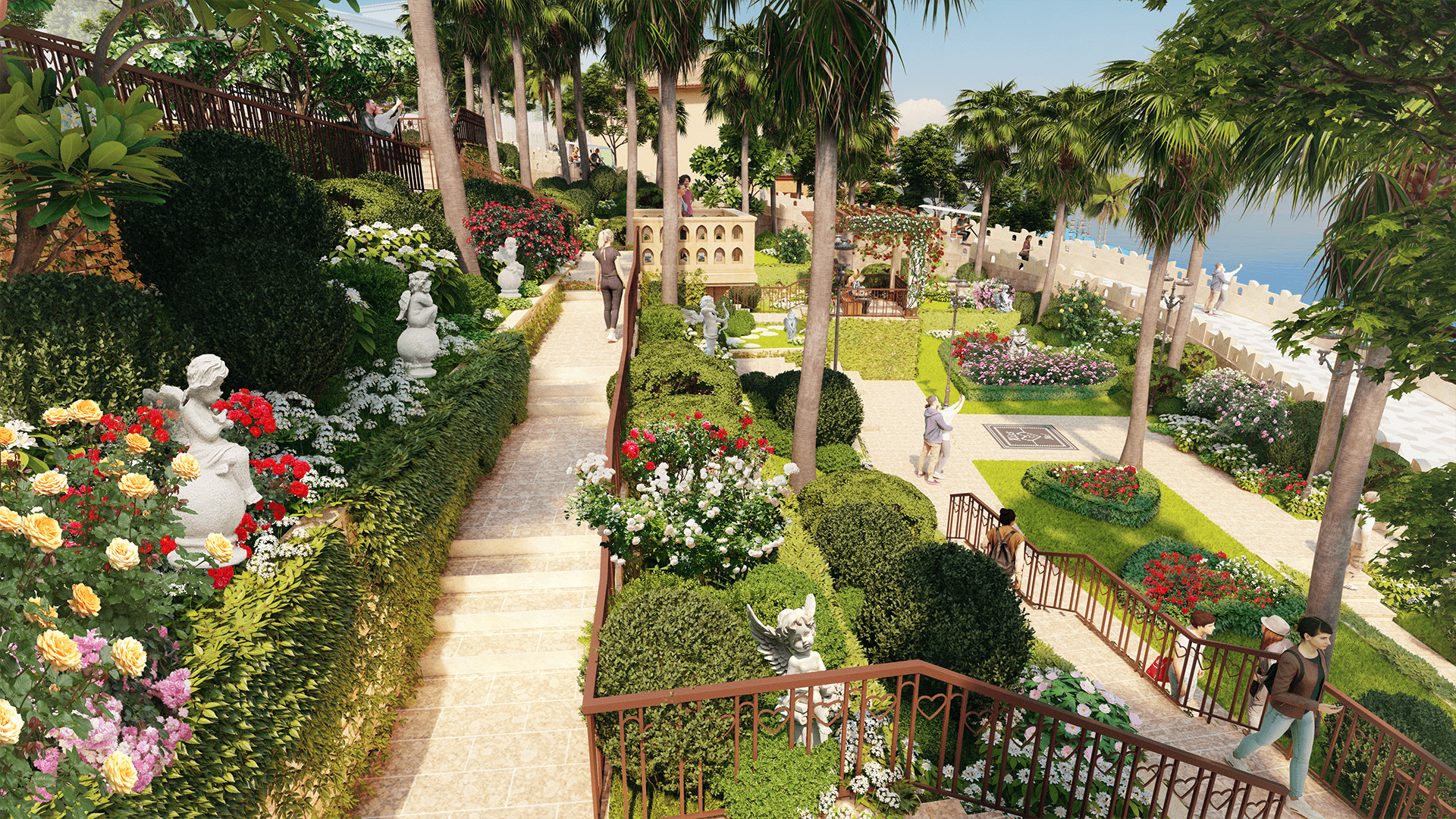 Cupid Garden
In Roman mythology, Cupid is the god of love in the shape of a boy which never grow with a pair of white wings.
He always carries with him the Bow & Love Arrow.If his Arrow hits anyone, he/she will falls in love immediately with the first person he sees.
Inspired by the origin shape of the garden which has similar shape to the Cupid's Bow and the entrance is like an arrow heads straight to the Kiss Bridge;
the Cupid garden will be a love garden where Cupids are hiding in bush to shoot you with arrow of love.
There will also consists of Connecting Staircase, Musical Steps and CUPID Emotion Hub which connects people together by the Technology "Love Arrow".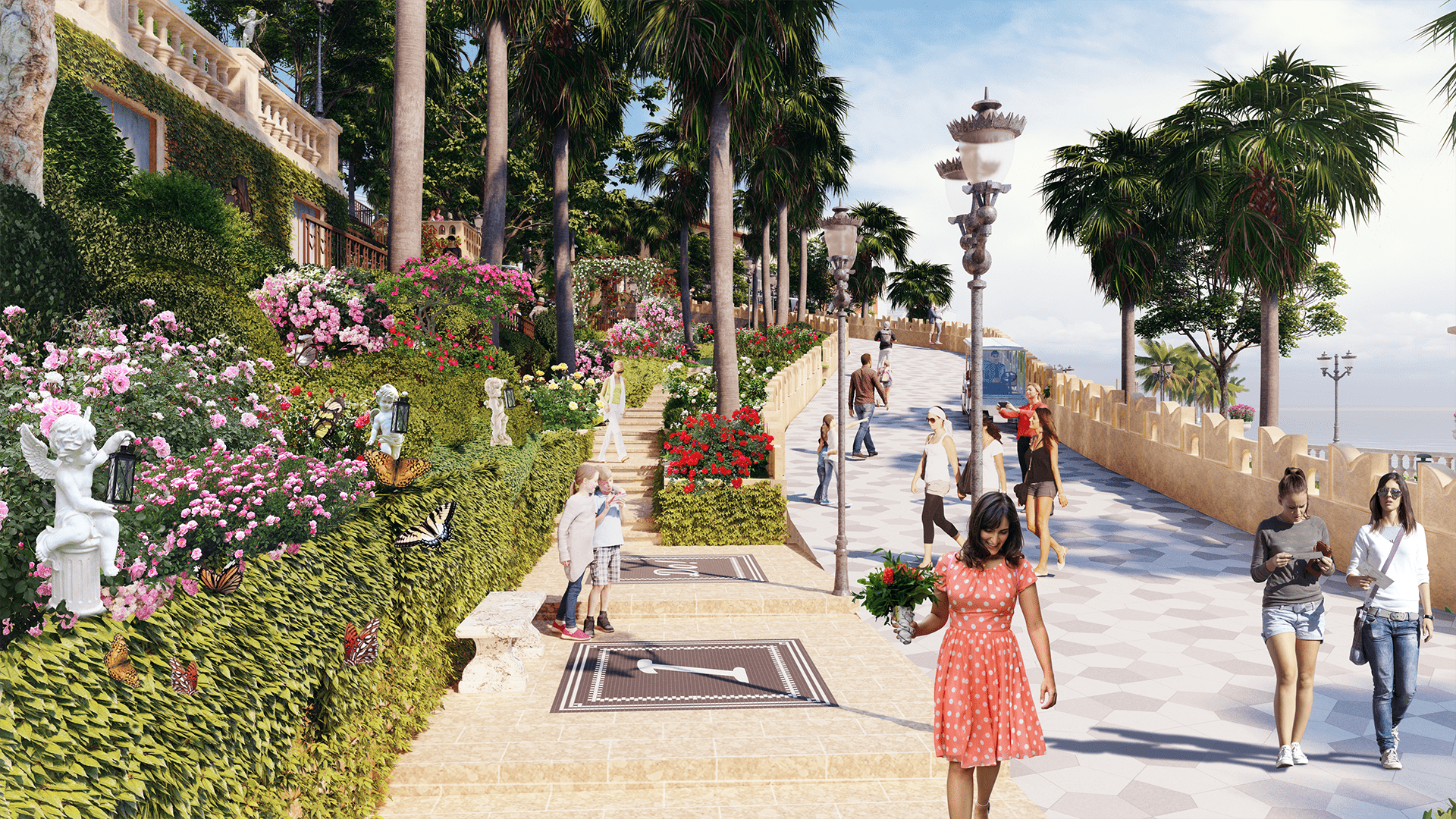 Road to Kiss Bridge entrance
Love arches wall with Aphrodite godess relief sculpture; or painted with mural