Sun Grand City Feria Ha Long Landscape Design/ Thiết kế cảnh quan KDT Sun Grand Feria Hạ Long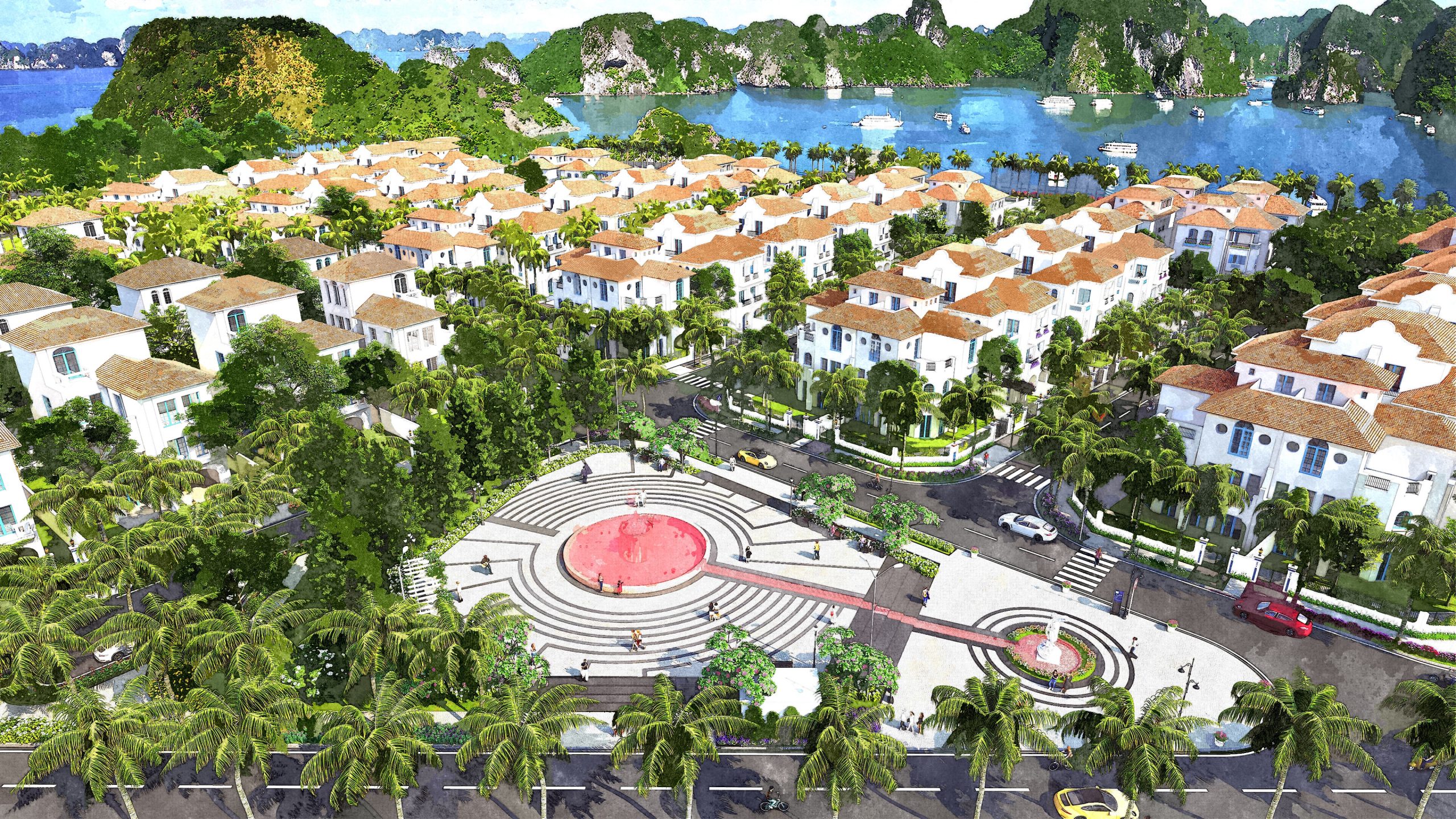 LOCATION
Ha Long, Quang Ninh provence, Vietnam
EXPERTISE
Landscape architecture design
TYPE/STATUS
Residential, Communities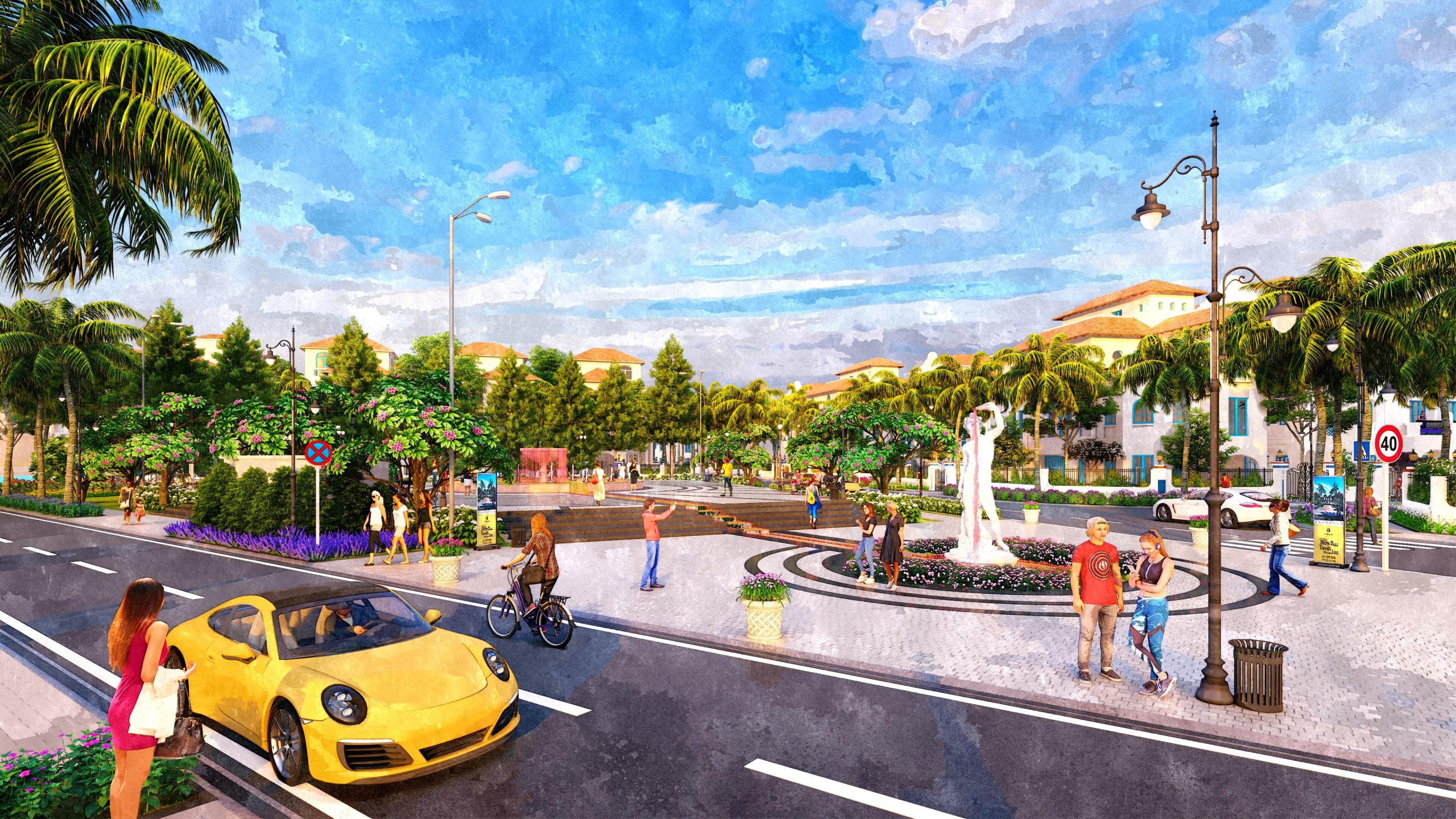 Sun Grand City Feria is the first resort-style villa product line that is comprehensively planned in Bai Chay by Sun Group.
The villas at Sun Grand City Feria are like echoes in the concert between Bai Chay tourist paradise, dedicated to the elite community, a peaceful place on the edge of the bay.
Gently touch to experience the unprecedented different style of life in the "Bay street muse".
With abundant inspiration from the Mediterranean lands, Sun Grand City Feria is the refinement and sublimation of the peak artistic value. Coming to Sun Grand City Feria is coming to a beautiful picture with a distinctive Spanish red roof, blending with the charming greenness of the arched doors.
Sun Grand City Feria is no longer the familiar Mediterranean color of Santorini, where the villas bring in a liberal, romantic and full of personality, the melody echoes in "Symphony" of Sun Group at Bai Chay.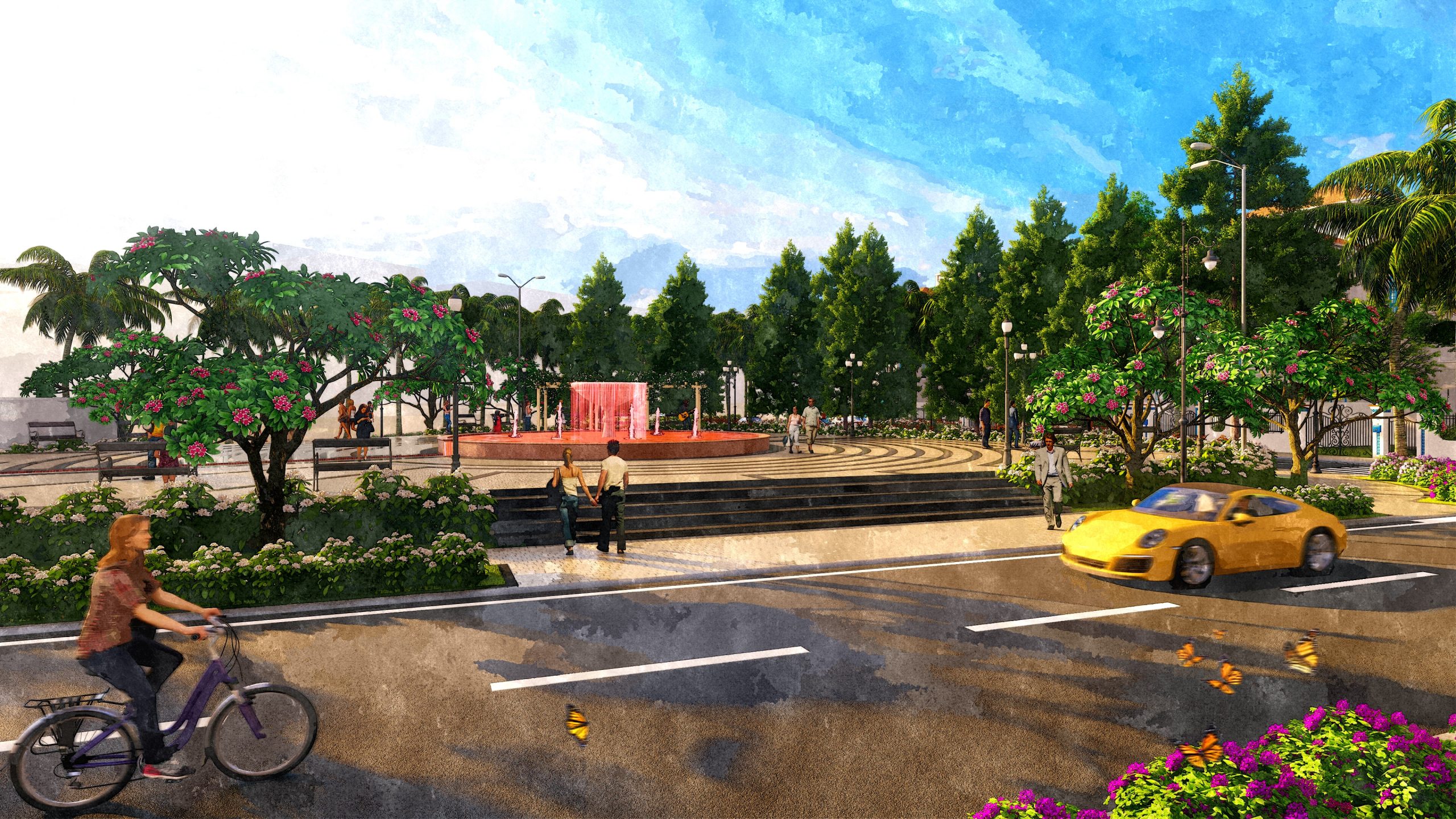 Diverse choices from single, duplex villas to quadruple villas, along with the unique architecture Sun Grand City Feria offers a more diverse and flexible choice for those who love the land of Ha Long, want seek to live an experienced and poetic life.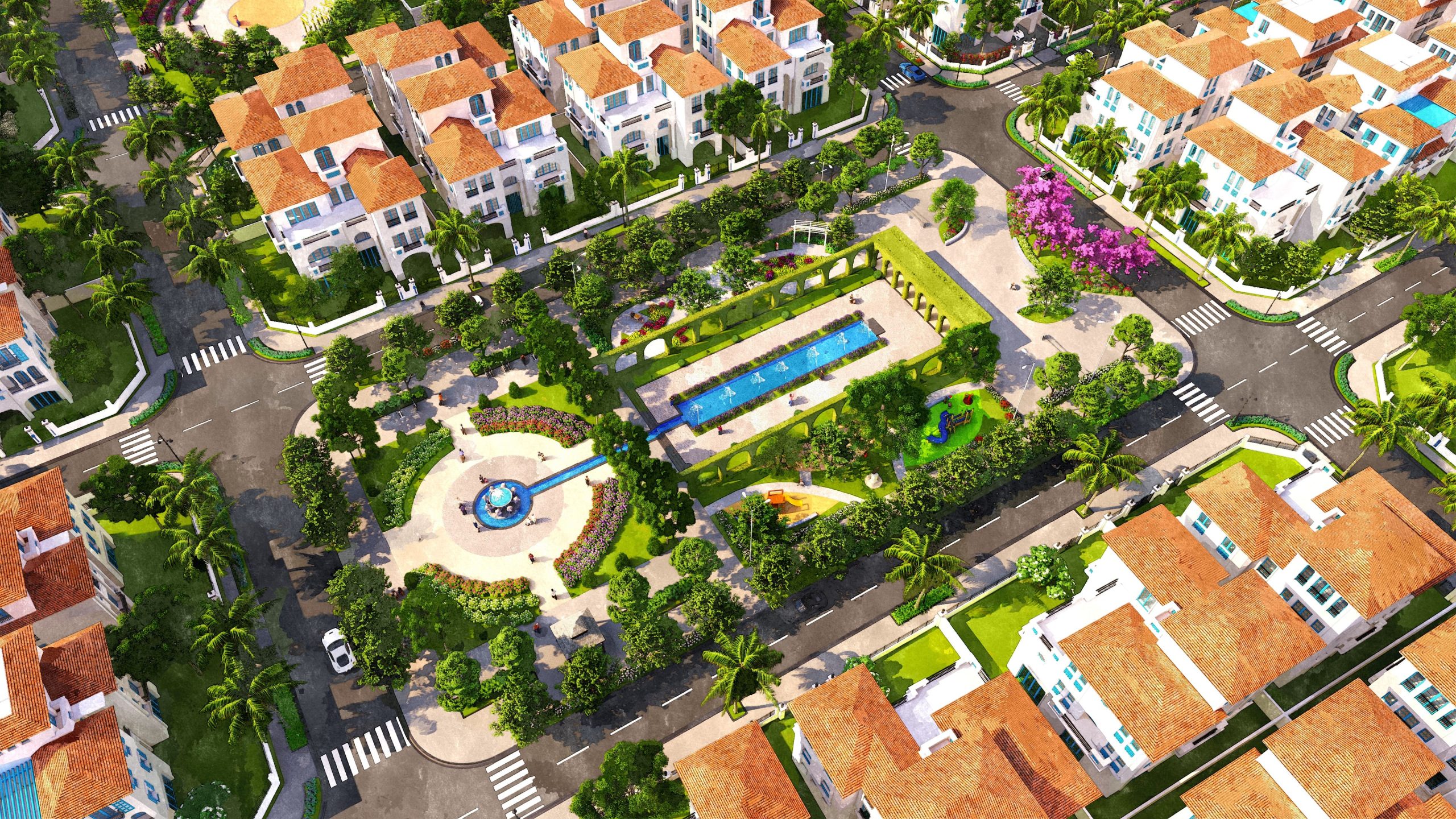 The garden is inspired by the famous Alcazar garden, a typical Spanish-style garden, with long water axus, a connection network of little beautiful garden.
The garden consists of a welcoming square courtyard in front, stepping through an arch gate to open into the central space – a green corridor cloiter enclosing a long axis of water and flowers in the middle, very symbolic of the Spanish garden, in the end is a large square with fountains and colorful flower beds.
In addition, the garden is also arranged on both sides of many utility ground: children's playgrounds, sports fields, excercis equiments, flower garden, resting garden, to serve different ages.