An Thoi Station Plaza Landscape Design / Thiết kế cảnh quan quảng trường nhà ga An Thới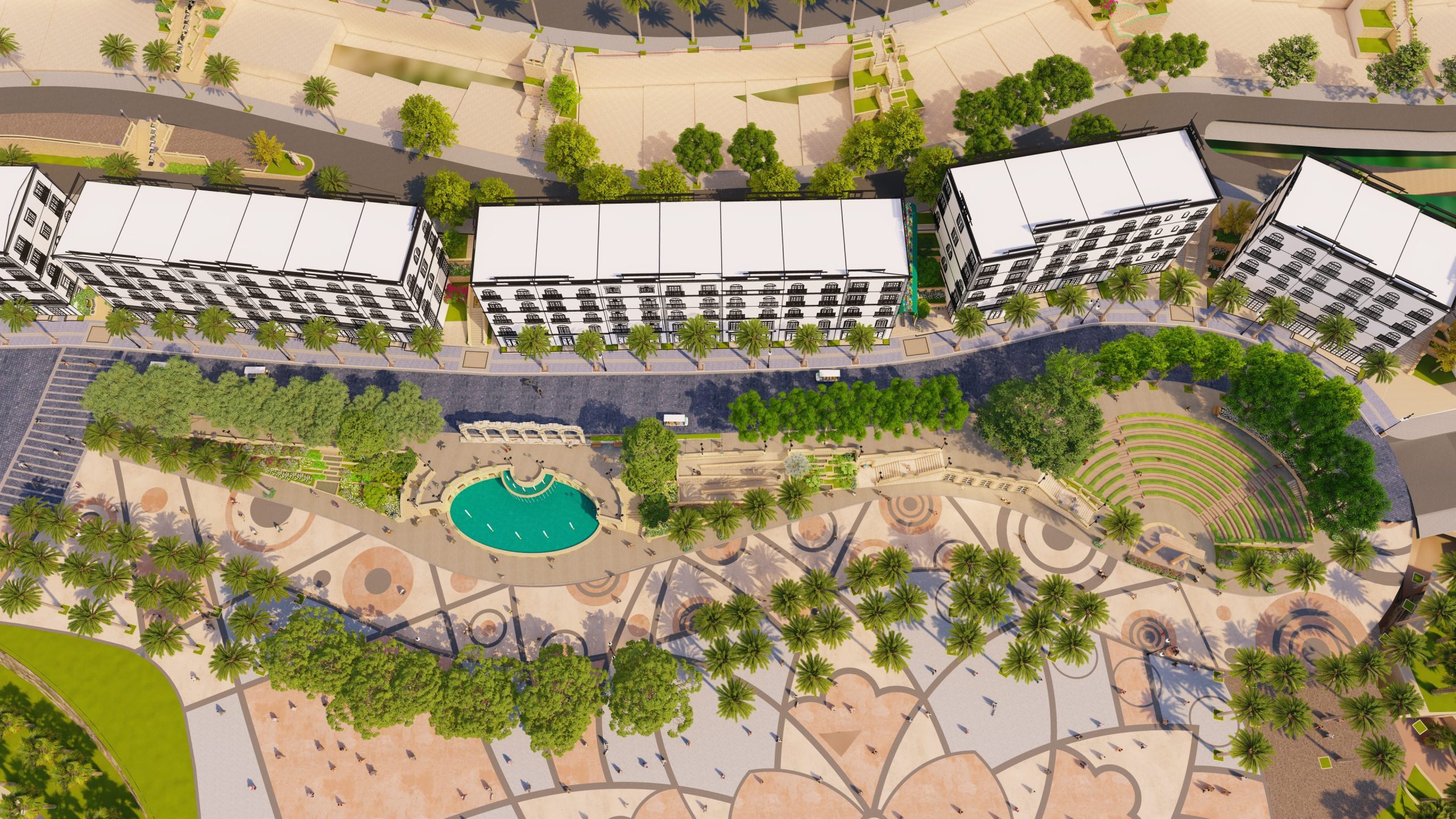 LOCATION
An Thoi, Phu Quoc Island, Kien Giang provence, Vietnam
EXPERTISE
Landscape architecture design
TYPE/STATUS
Square, Streetscape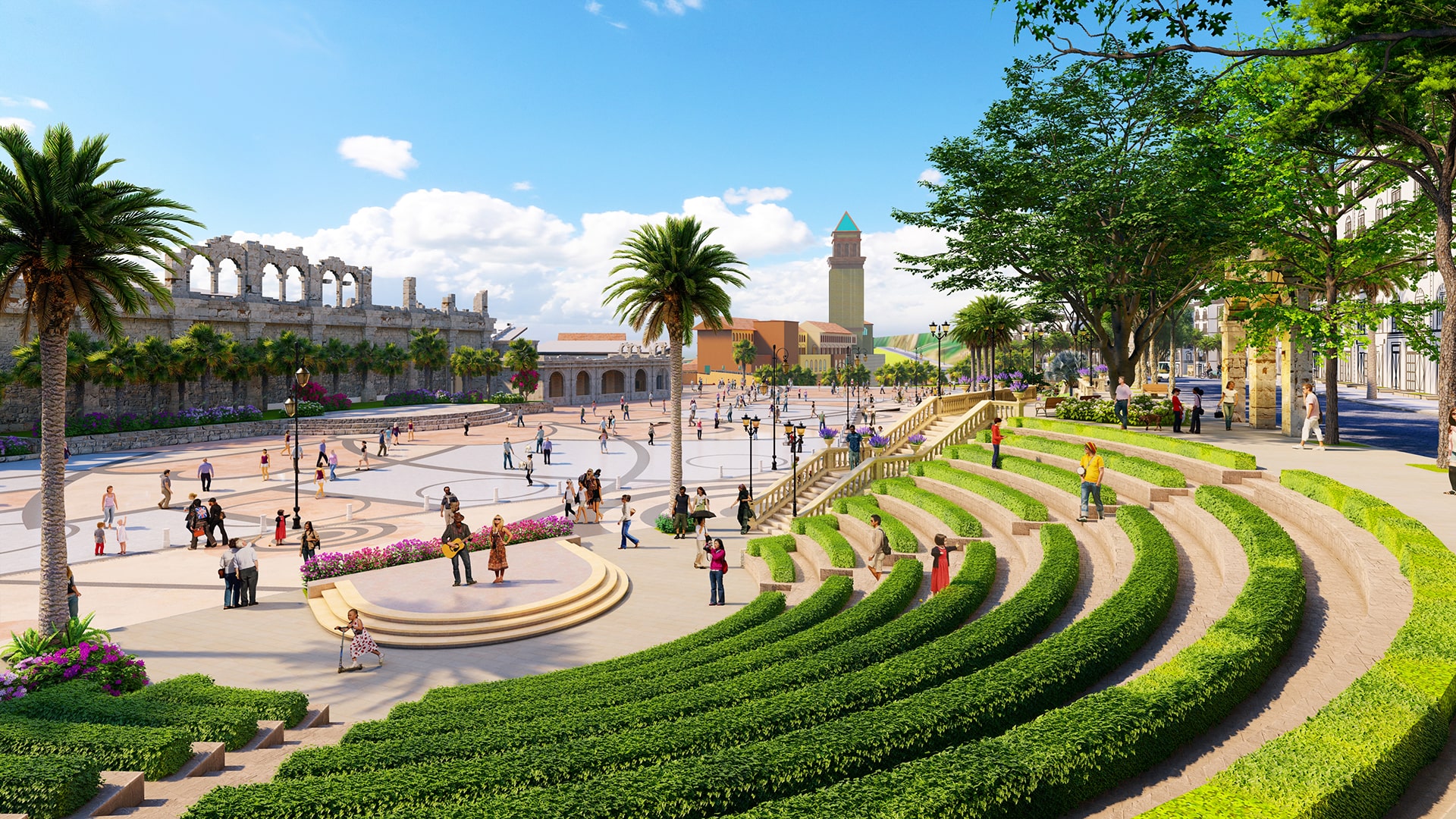 GARDEN OF WONDERS
The garden is a unique work of art both in terms ofarchitecture and the art of the gardening Villa d'Este, which has been a famous resort in Italy since the Roman period.
Today, the villa has been recognized by Unesco as the heritage of mankind.
With many uniquefountains, large and small with outdoor theater, cre-ating a cool atmosphere of melodious music and lively murmuring water, very suitable for the reception areaof the courtyard. An Thoi Station, welcoming guests to Sunworld tourist area.
Located in front of An Thoi station, this is the first attraction and impression for the entire Mediterranean town with the characteristics of the difference between 2 altitudes, mostly from 3-4m
One of the garden's two main highlights with a large oval lake, a tunnel passing
through the waterfall underneath a scenic observatory and 2 staircases gracefully embraces the whole.
The cardinal only desired a villa and garden worthy of "one of the wealthiest ecclesiastics of the sixteenth century." The garden, like many other forms of art, is designed in a way to encourage exploration, stimulate imagination, and elicit surprise.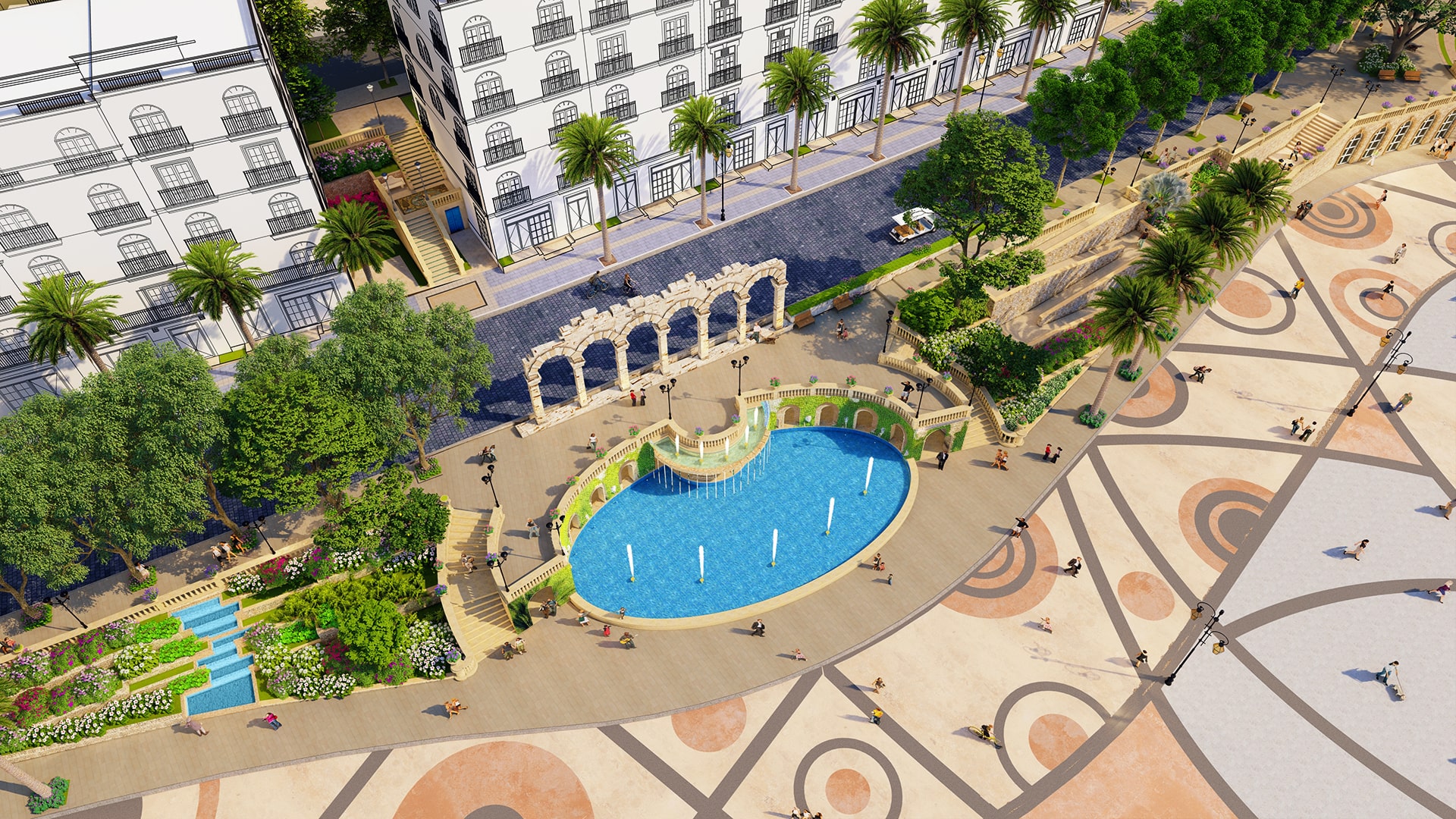 Large steps with alternating bushes and flowers and a slope and waterfall named Poitami river god. A plus space to sit back and relax or watch the shows on the big square
People are mainly amazed at the clever application of Renaissance plumbing in the fountains and waterworks, and how they are integrated with the landscape