Landscape Design of Astronomy Park / Thiết kế cảnh quan công viên Thiên Văn Học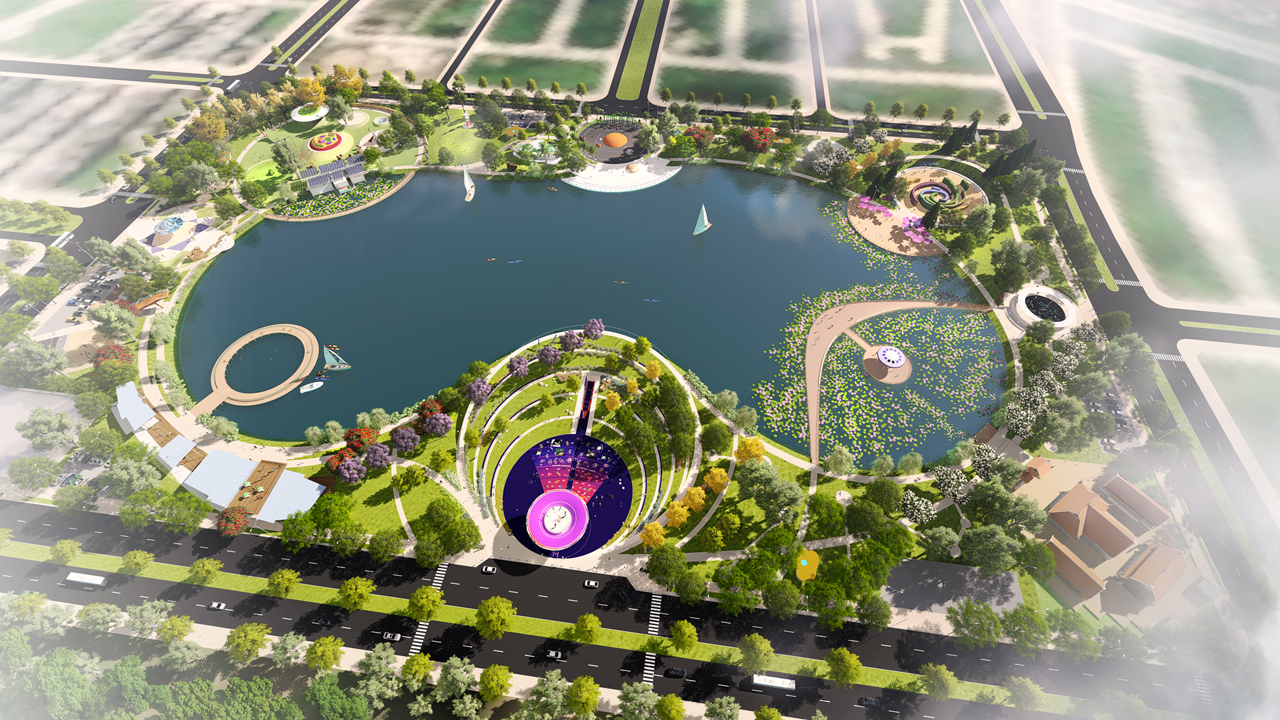 The First Astronomy Park in SouthEast Asia
LOCATION
Duong Noi Urban, Hanoi, Vietnam
EXPERTISE
Landscape architecture design
This content requires HTML5/CSS3, WebGL, or Adobe Flash Player Version 9 or higher.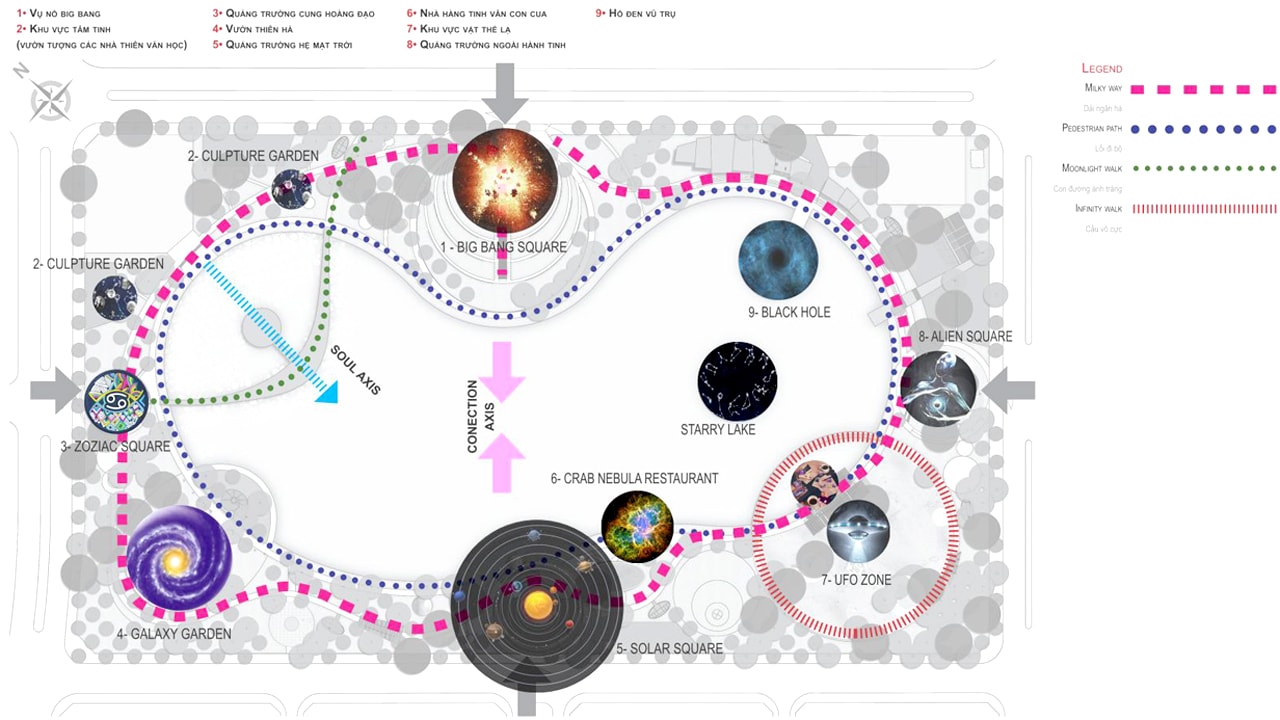 The concept design is based on the idea of simulating the process of forming the universe billions of years ago, Astronomy Park will reproduce the Big Bang and planets in the solar system. Simulations of planets from the sun, the earth to stars, orbiting the sun combined with the placement of telescopes to observe the universe and the basic knowledge of astronomy such as the massive explosion of Big Bang in the most honest way in the land area of 6ha and surrounded by the 6ha Bach Hop Thuy lake.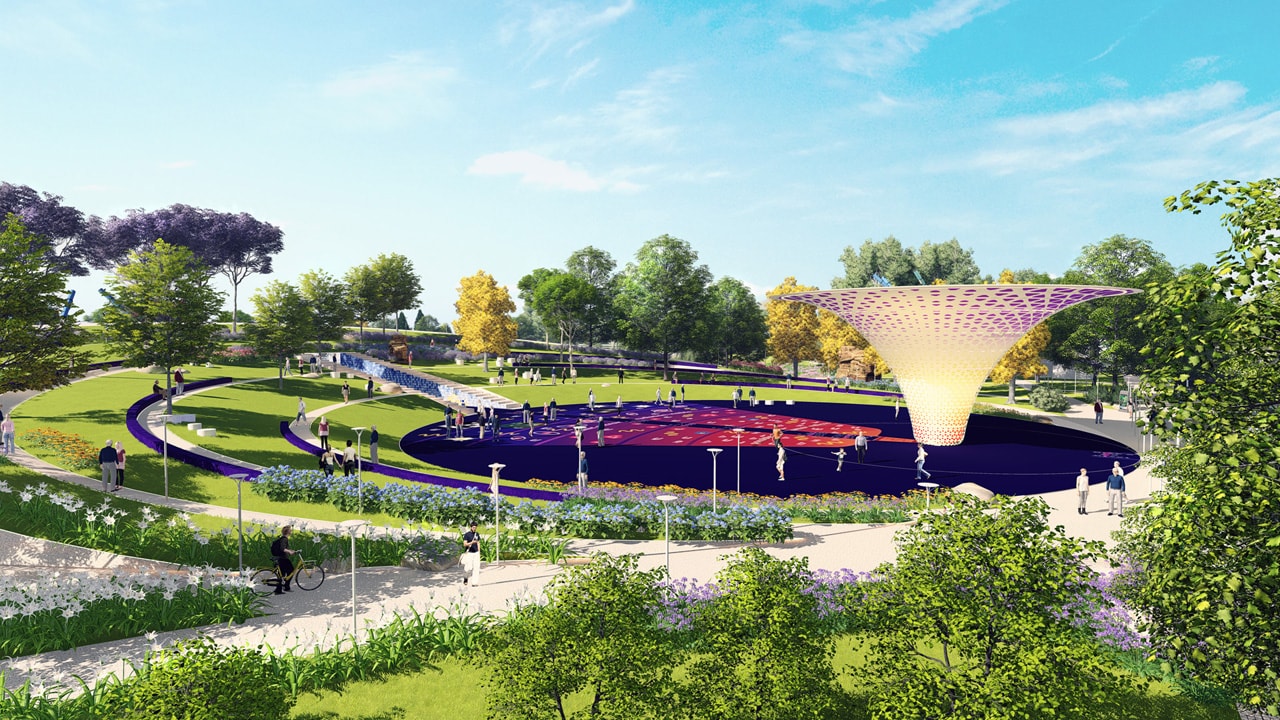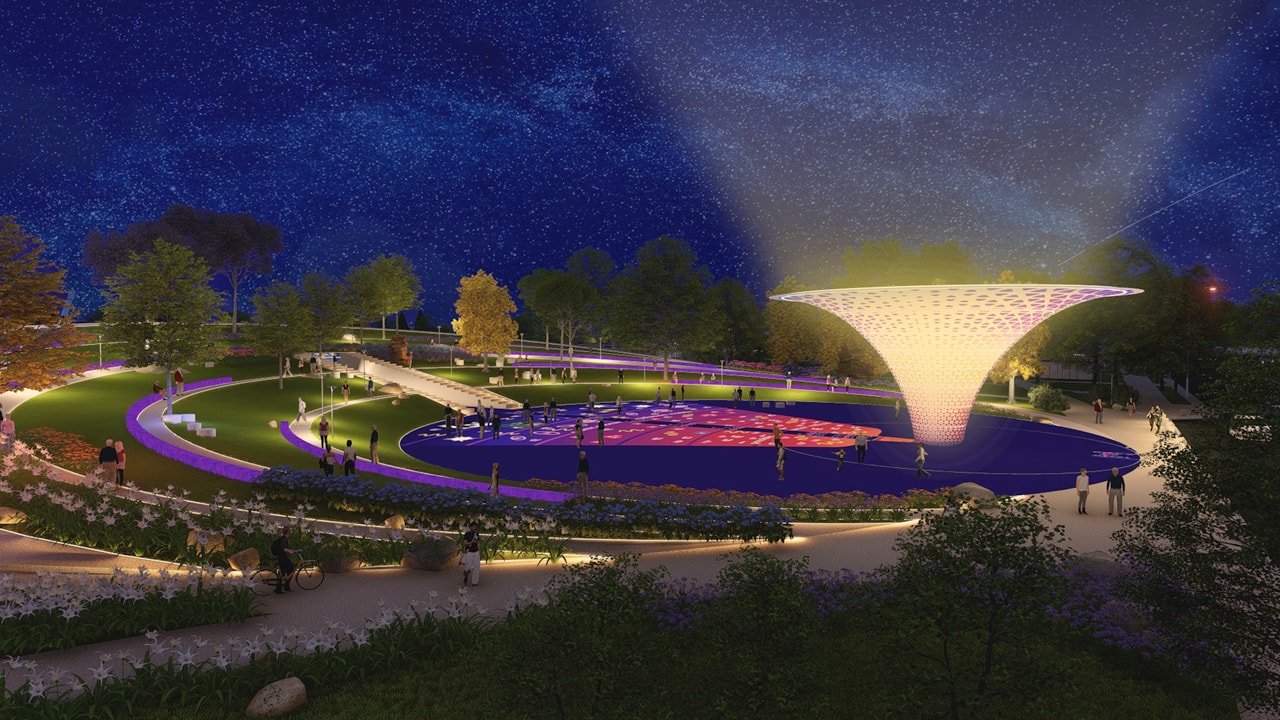 Big Bang Square is the visual highlight of the astronomical park. The beauty and majesty are reflected both day and night with unique architectural features and special interactive lighting effects.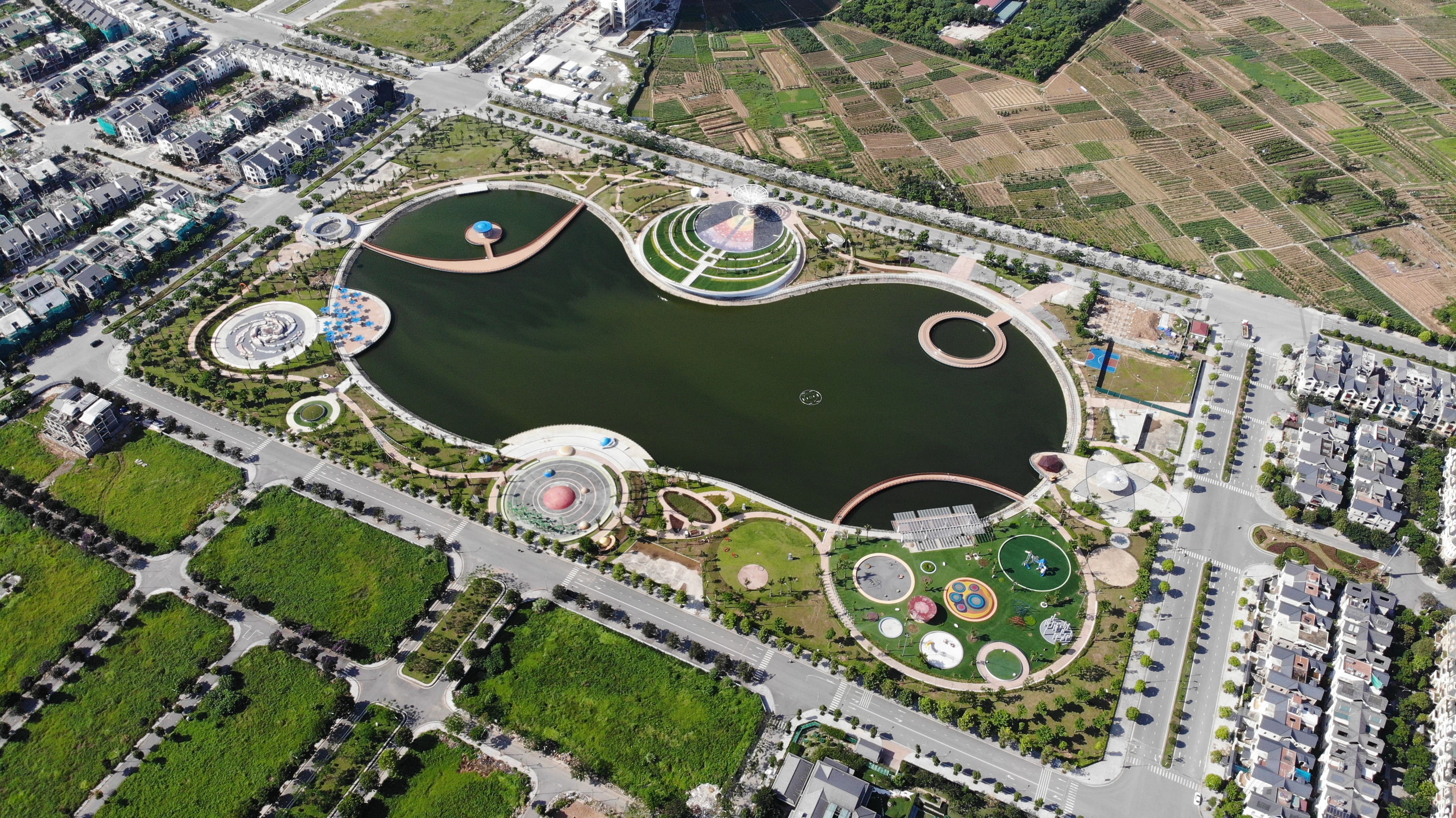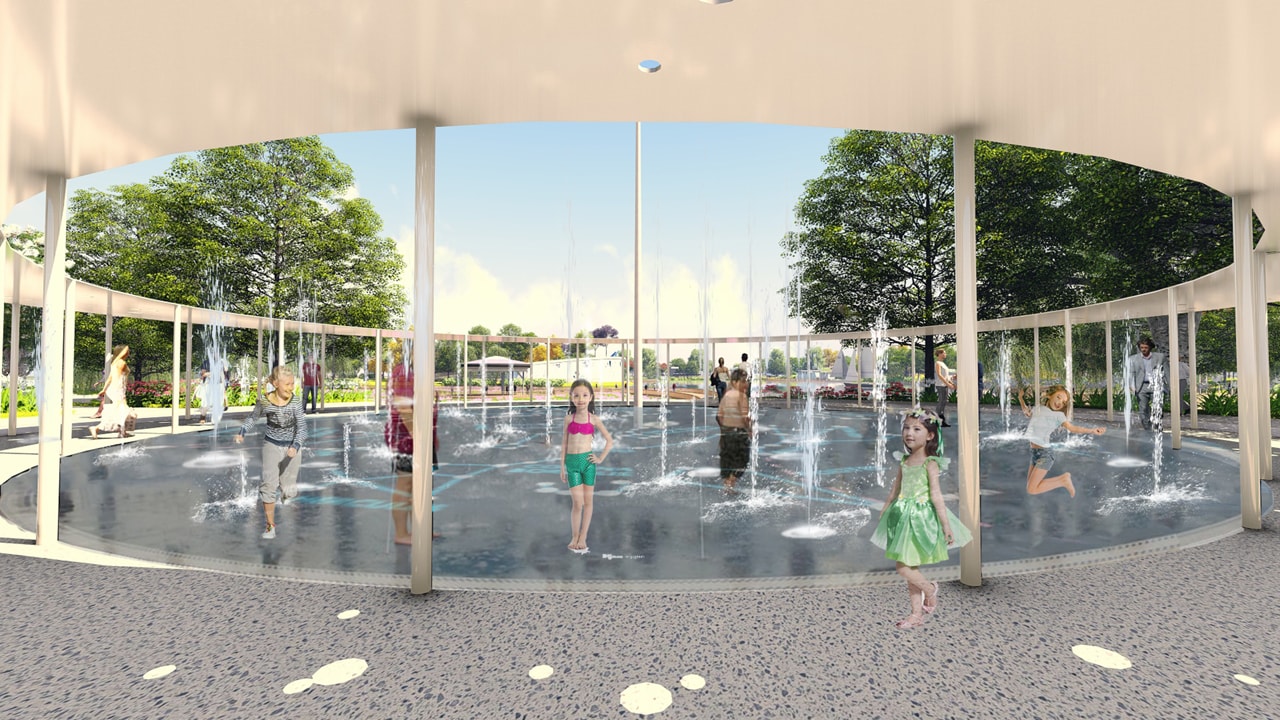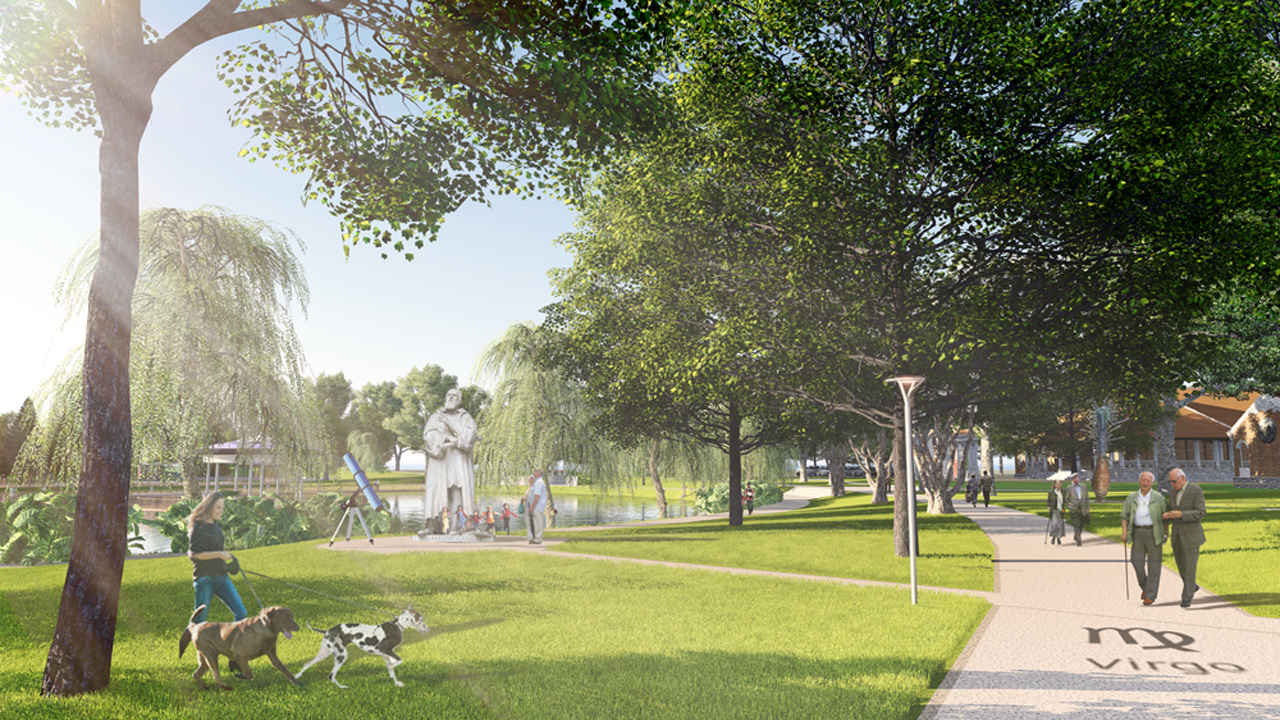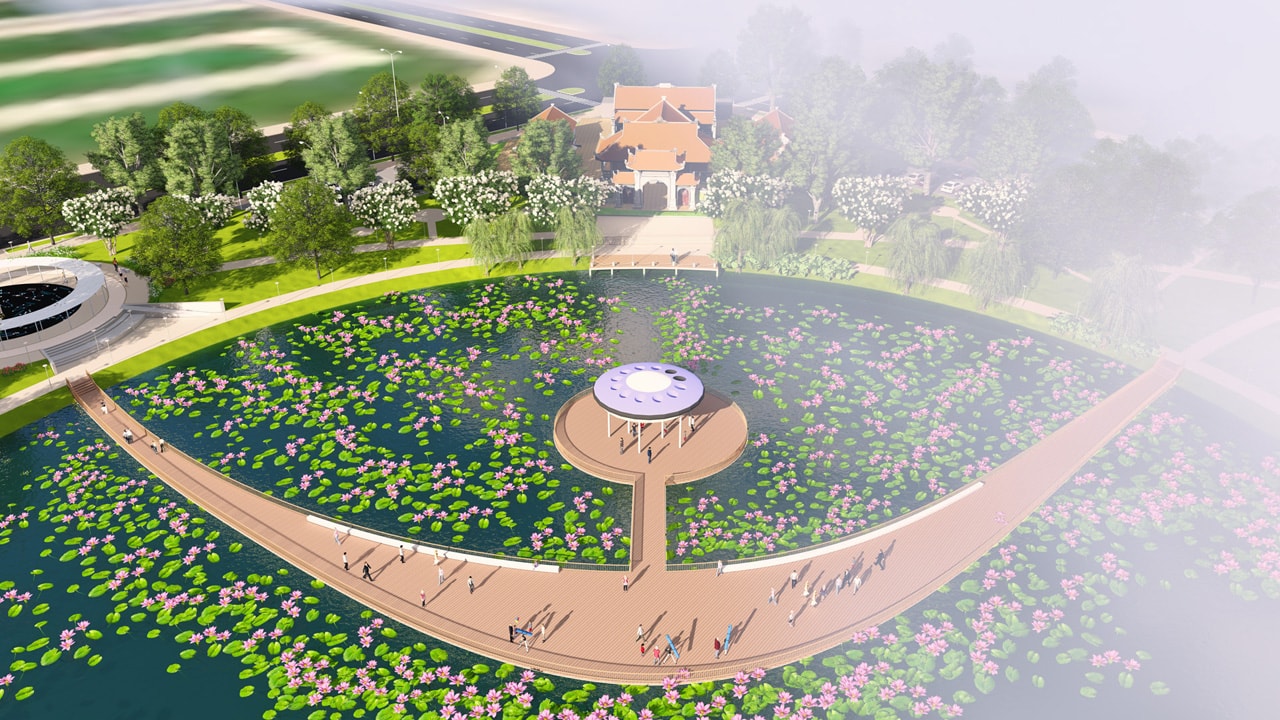 This is a science formed early in the history of humanity for thousands of years with many well-known scientific achievements have changed the human species with famous names such as Claudius Ptolemy, Nicolaus Copernicus, Johannes Kepler Galileo Galilei, Isaac Newton, Christiaan Huygens.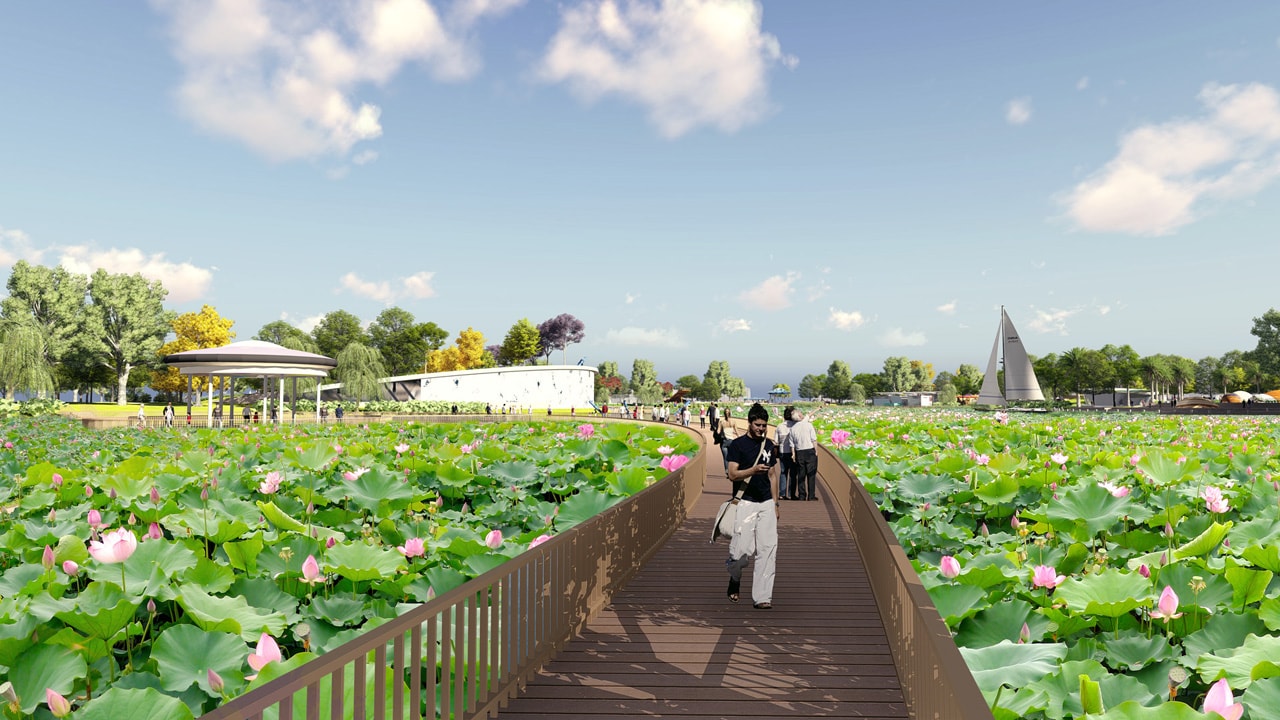 Coming to this astronomical park, visitors will feel relaxed and enhance their knowledge of life, thereby gaining a more positive view of life. With the birth of Astronomy Park in Duong Noi Township will be great news for lovers universe science.
The first outdoor astronomy park in southeast Asia, with a heart of 200 hectares, is located in the heart of Duong Noi Urban Area, 200ha in the West of Hanoi, Vietnam, will begin construction in the second quarter of 2017. The Astronomy Park in Duong Noi Urban Area was built by Nam Cuong Group in two phases. Phase 1, construction investment in 2017-2018 and phase 2 will be implemented from quarter II / 2018.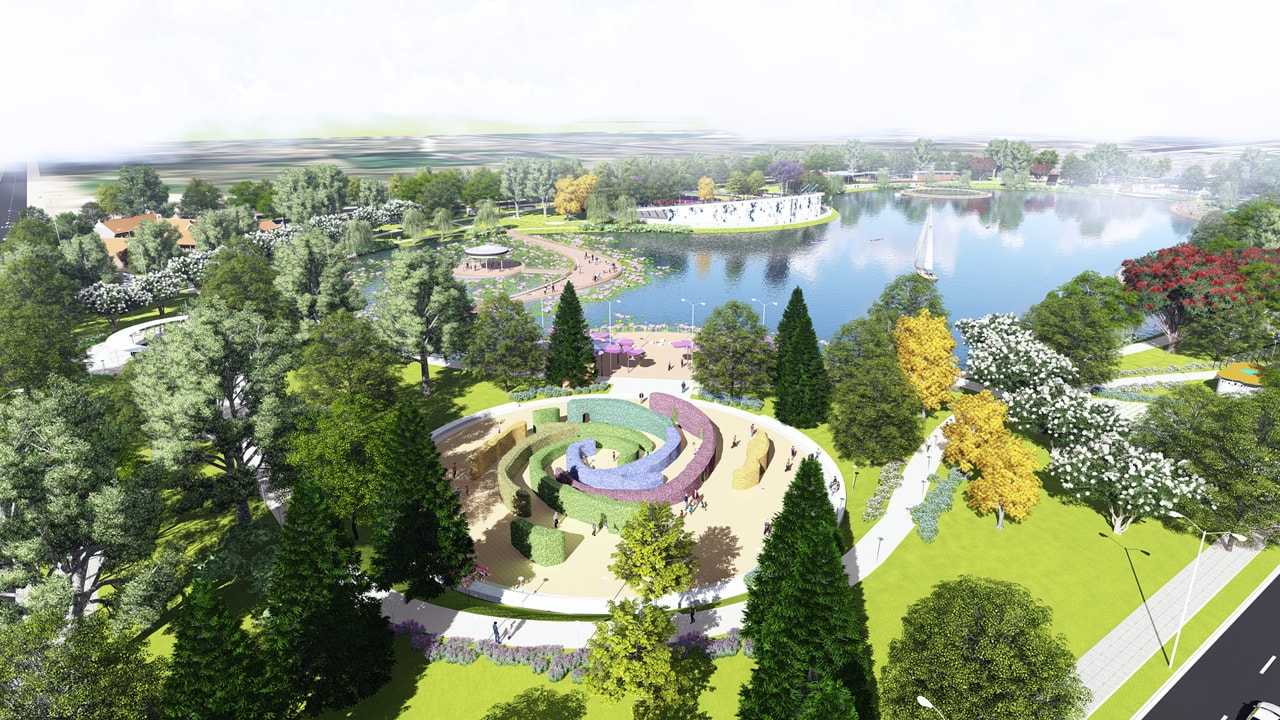 Moreover, Astronomical Park will help us to understand a bit more deeply about the origin of life, where is the origin of man? It is the human body itself that is also a miniature universe made up of cells.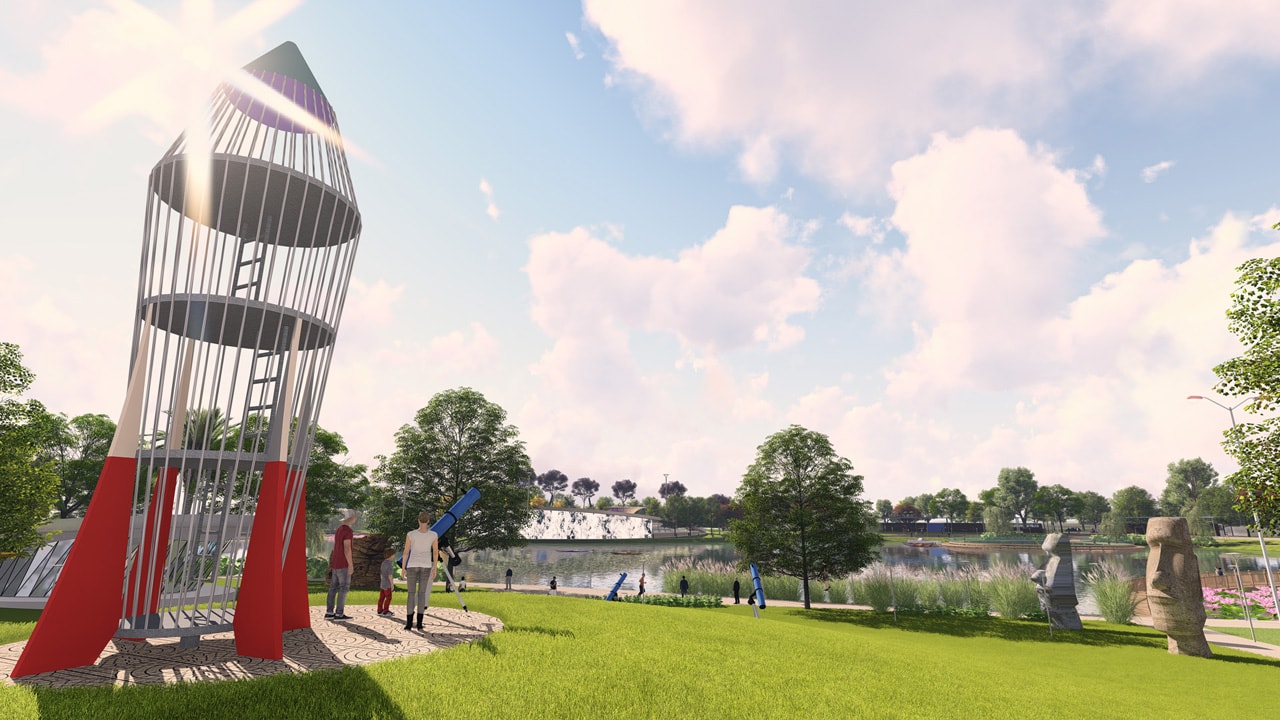 The UFO Playground is a funny place to enjoy many exciting astronomy games for kids and family on weekends.
Children enjoy playing around on the big playground, and discover the wonders of astronomy world.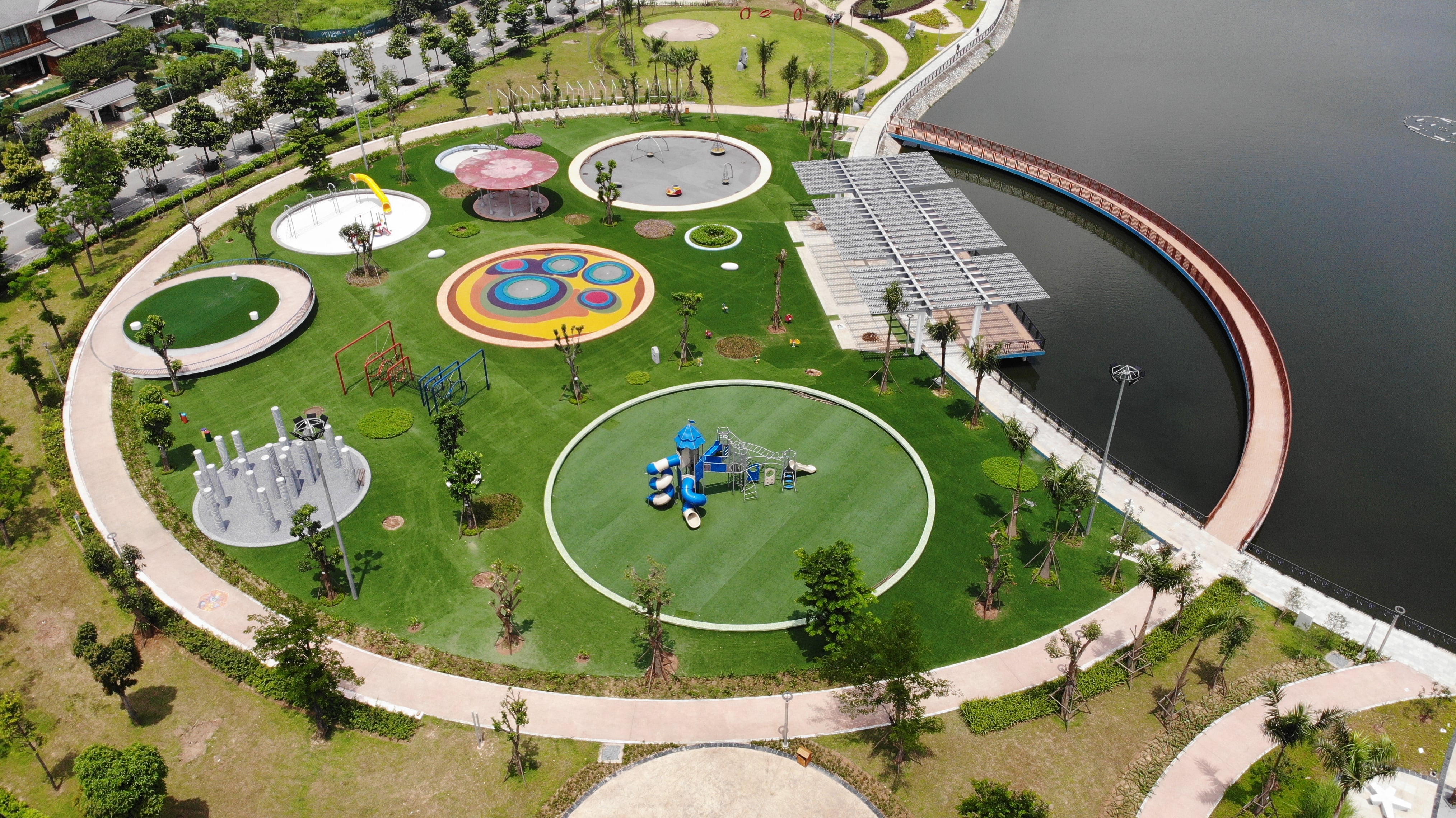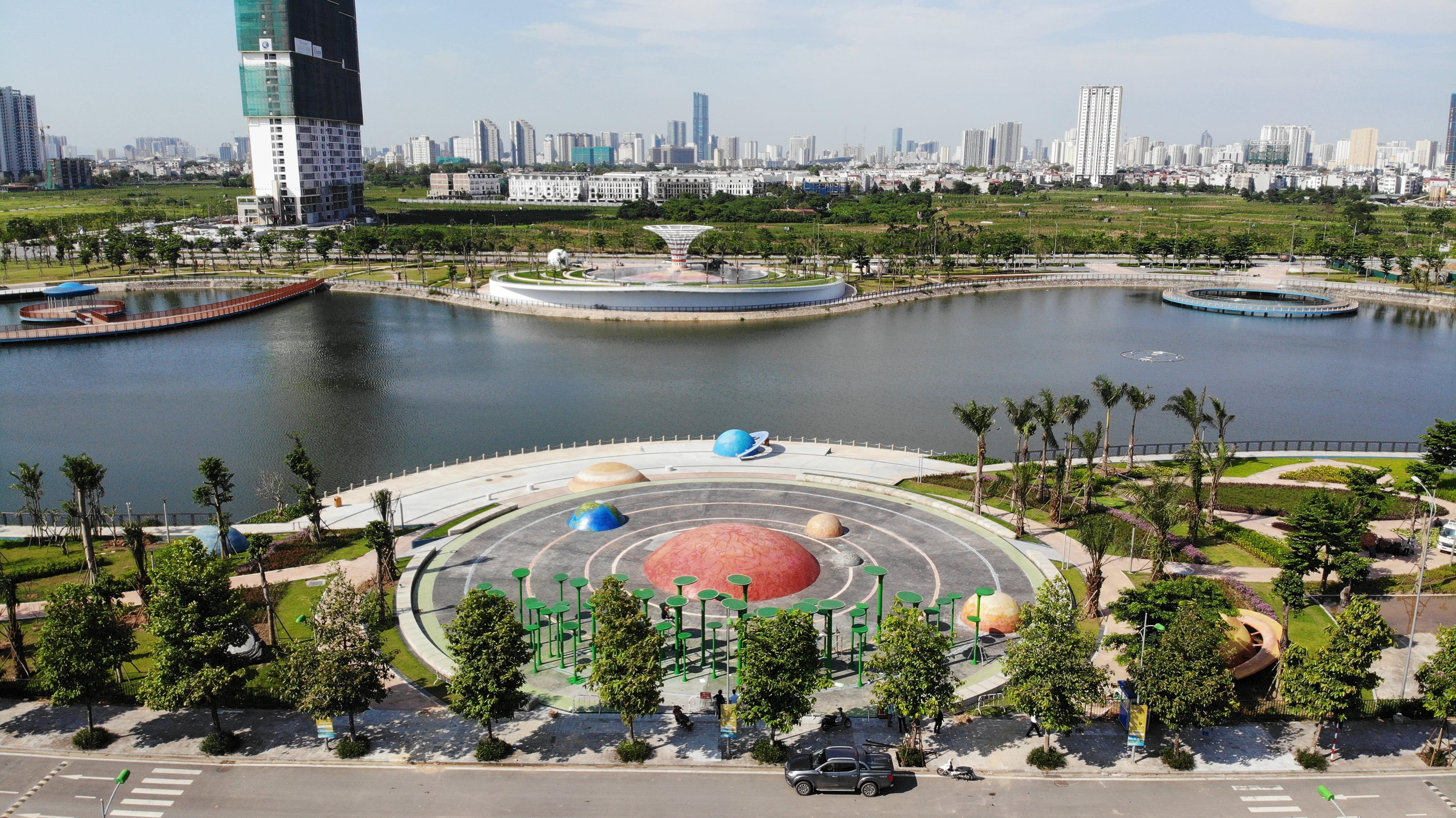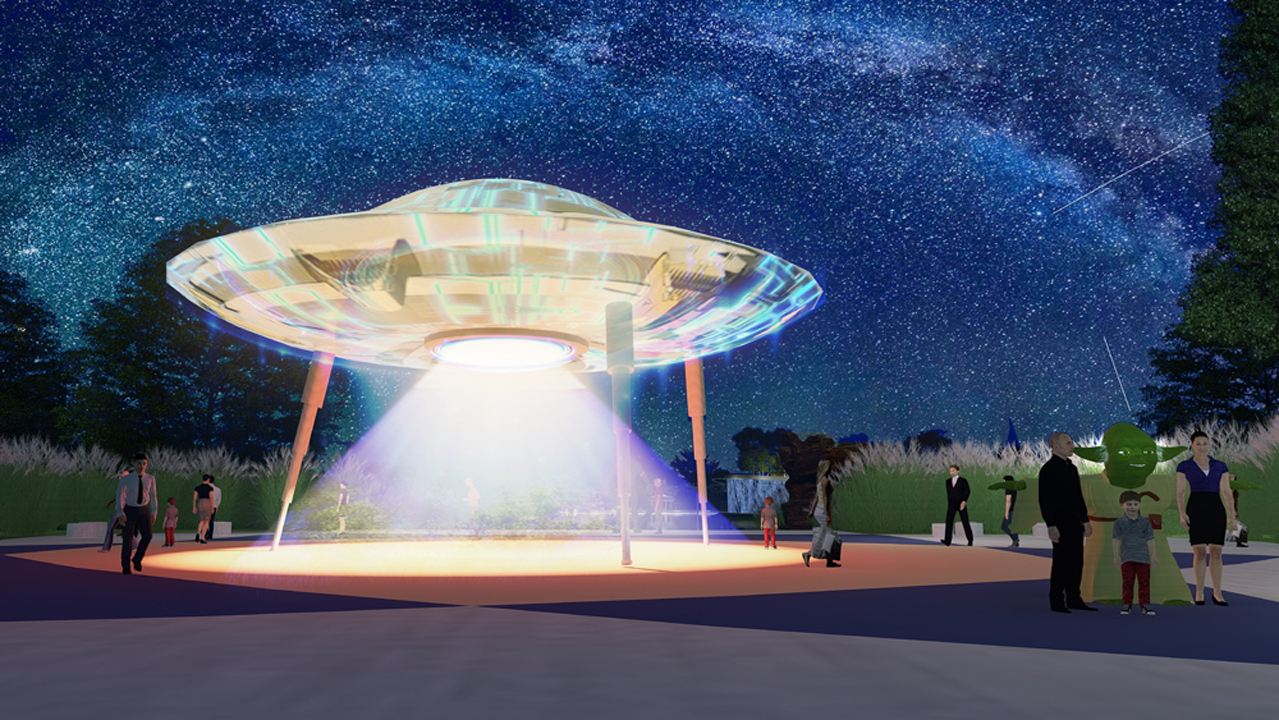 Through architectural models, telescopic observatory systems, playgrounds for children, basic astronomical knowledge such as the Big Bang, galaxies, stars, solar system and the planets are most vividly displayed at the Astronomy Park. Besides, on each of the pathway of the park, visitors will experience the green landscape with grass trees, flowers that are brilliant cut trimming, art combined with lighting system, creating effects like "Get lost in a mysterious science forest".