Landsape Design for Nacimex Hotel / Thiết kế cảnh quan Khách sạn Nacimex Nam Định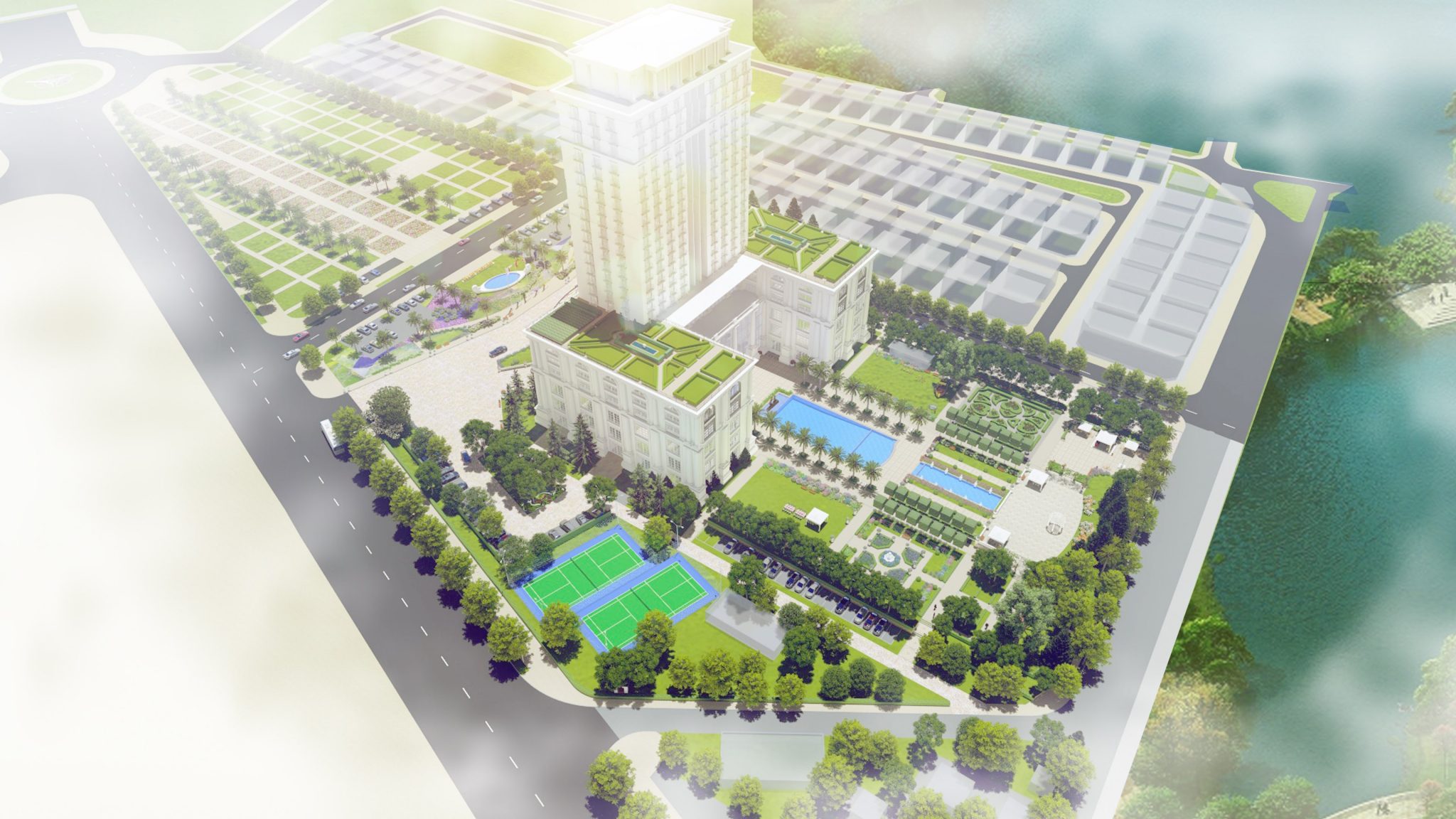 LOCATION
Hoa Vuong New Urban, Nam Dinh, Vietnam
EXPERTISE
Landscape architecture design
The main idea of the project is to create a harmonious landscape and European style. With symmetrical layout, the soul of the design is the landscape axis. The main axis will connect all the elements of space and emphasis in design ideas with external elements such as the park in front of the project, the Nacimex statue, the gate of paradise, swimming pool, reflected pool, paradise garden and the lake behind.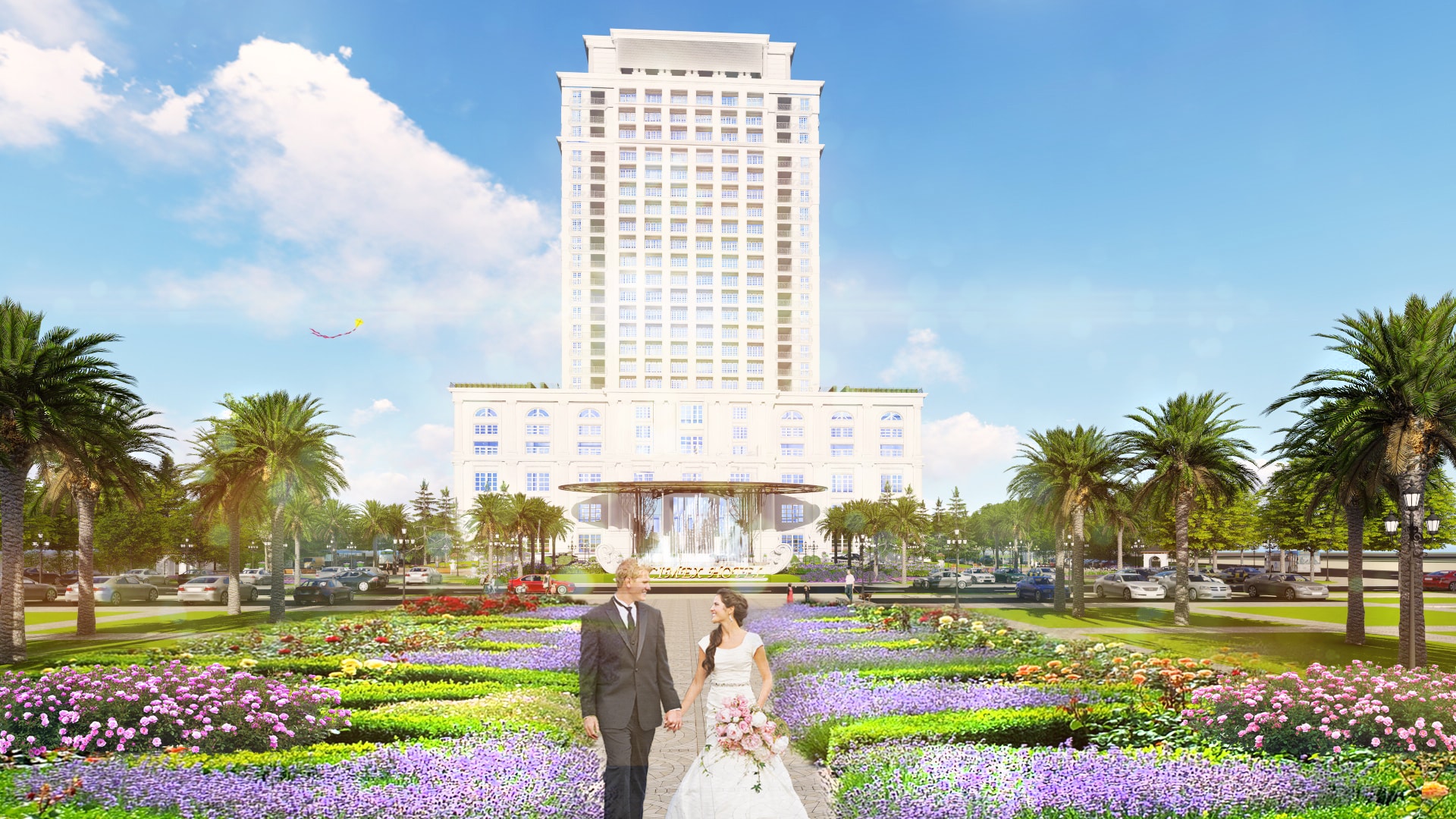 As the main entrance of the hotel, the visitors will be overwhelmed and impressive by the rose garden with all kinds of roses across the country.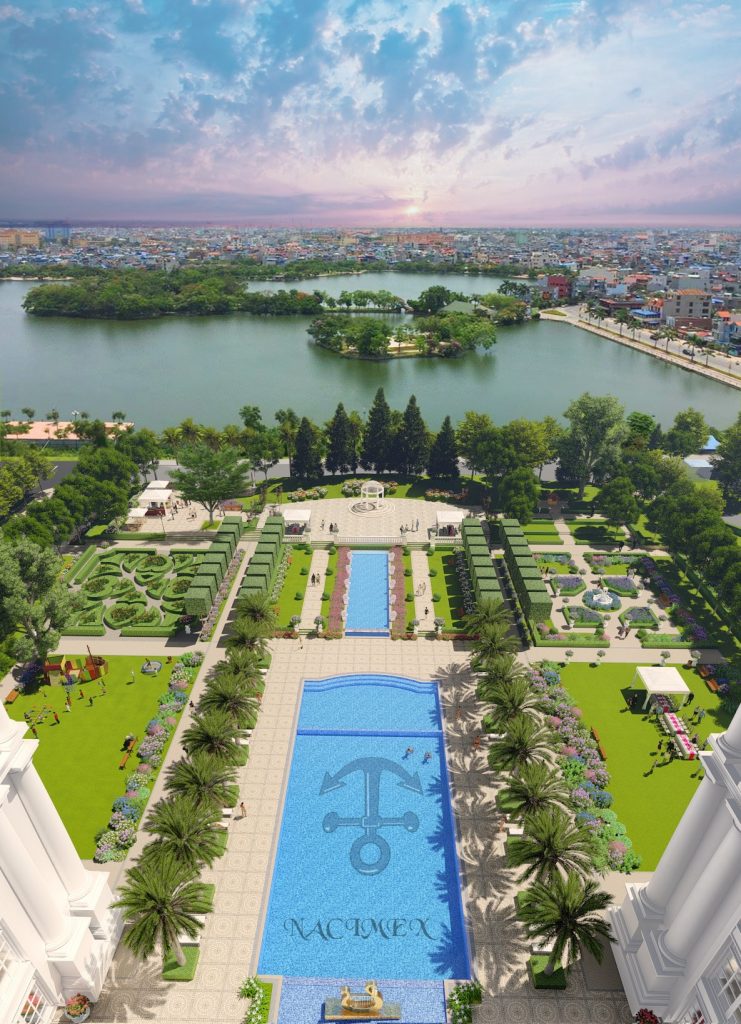 Paradise garden is the most attractive area to visitors. The garden is neo-classical style, built on the philosophy and art of Persian gardening. The garden is surrounded by walls, fences and pruned trees, forming a private garden with many small gardens inside, the variety of plants and trees, pavilion, pools and decorative elements.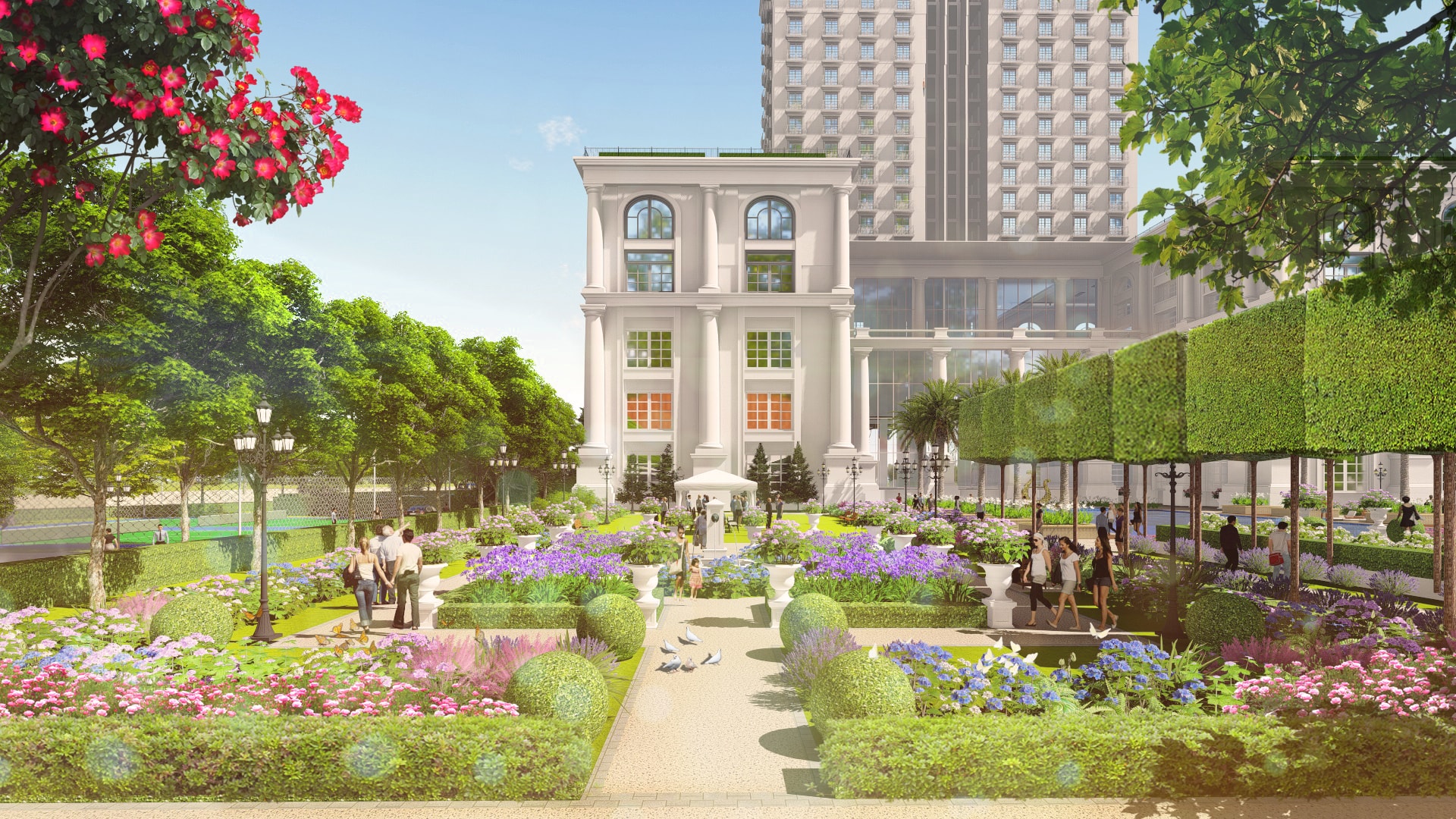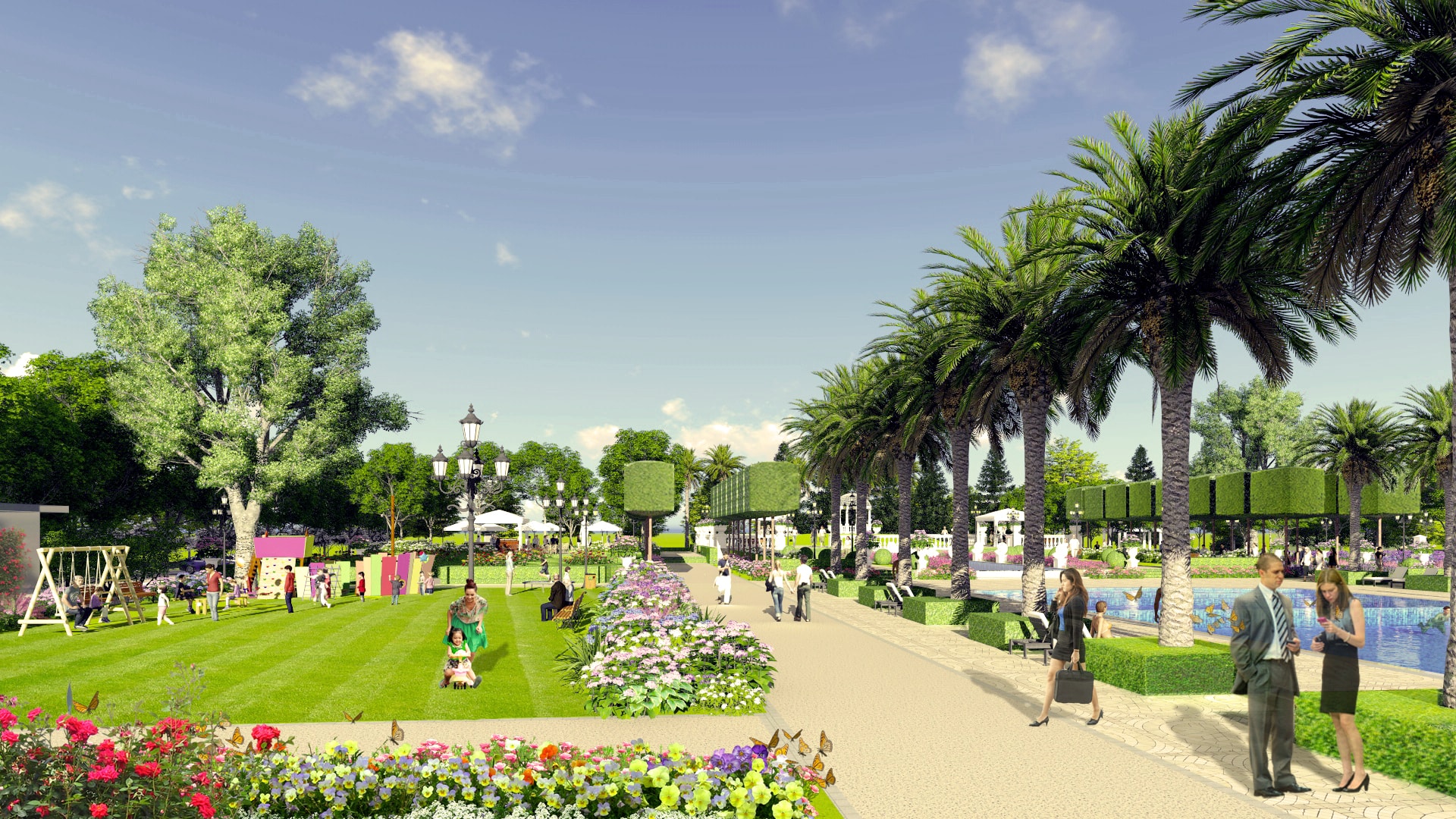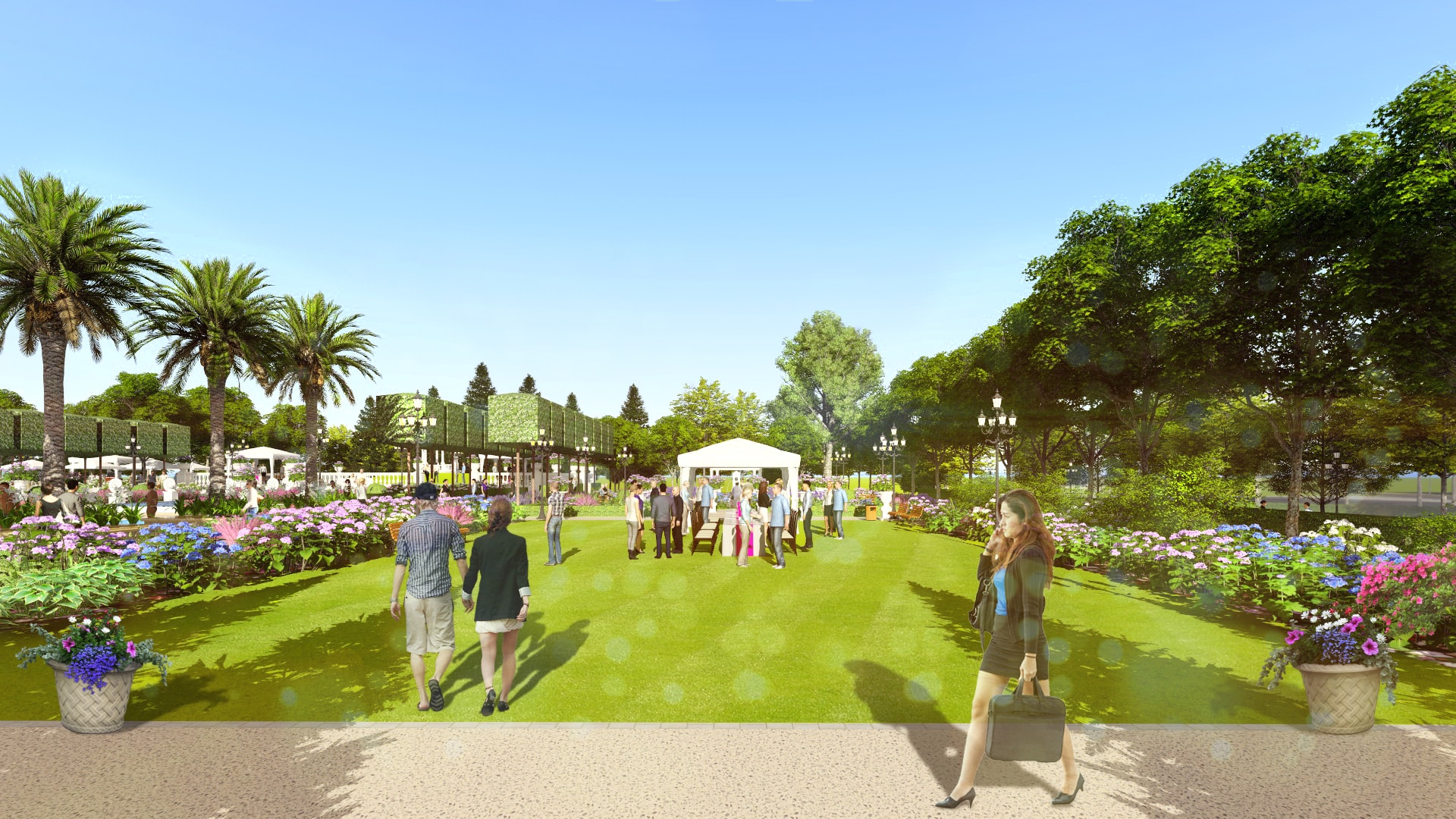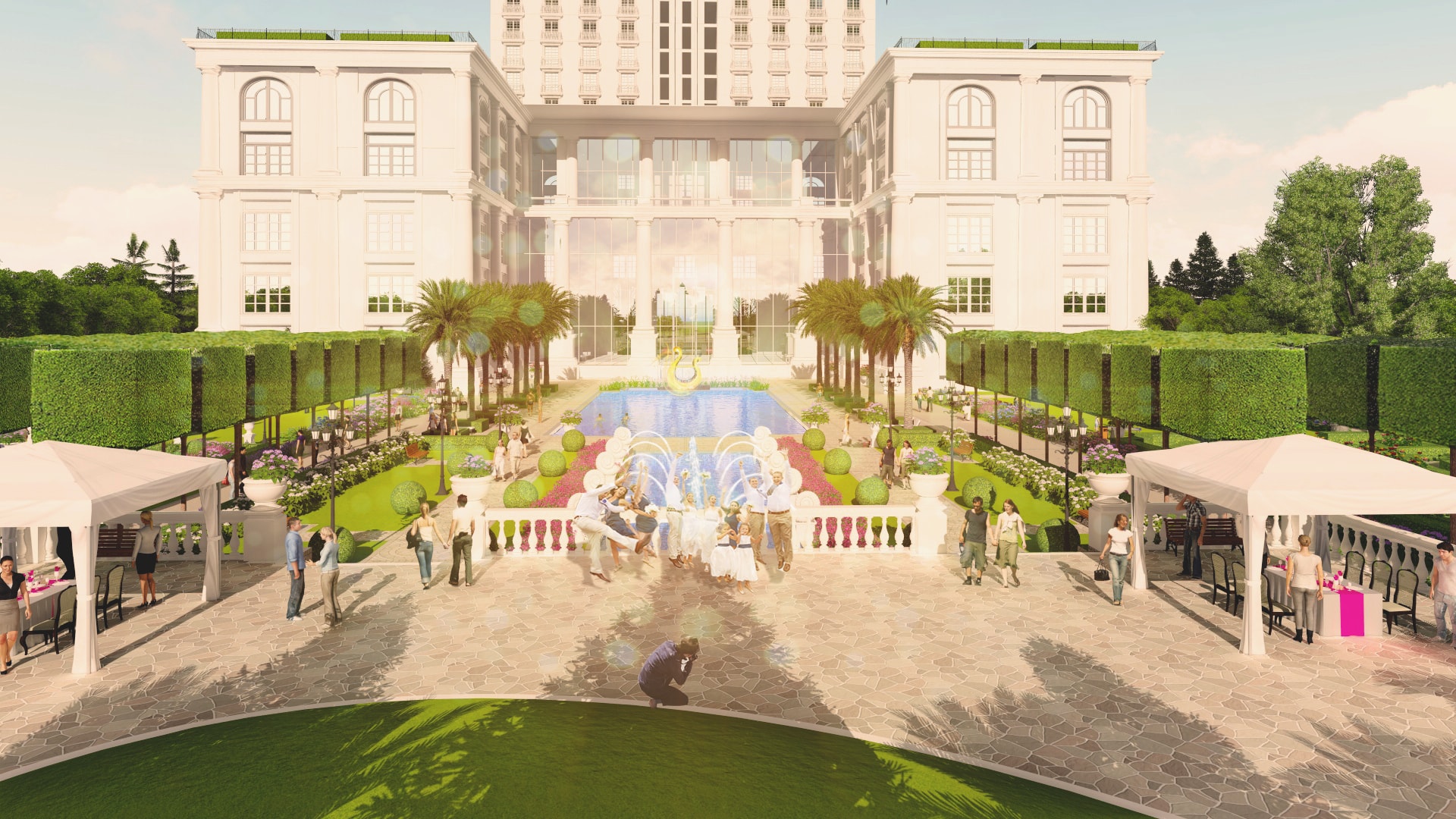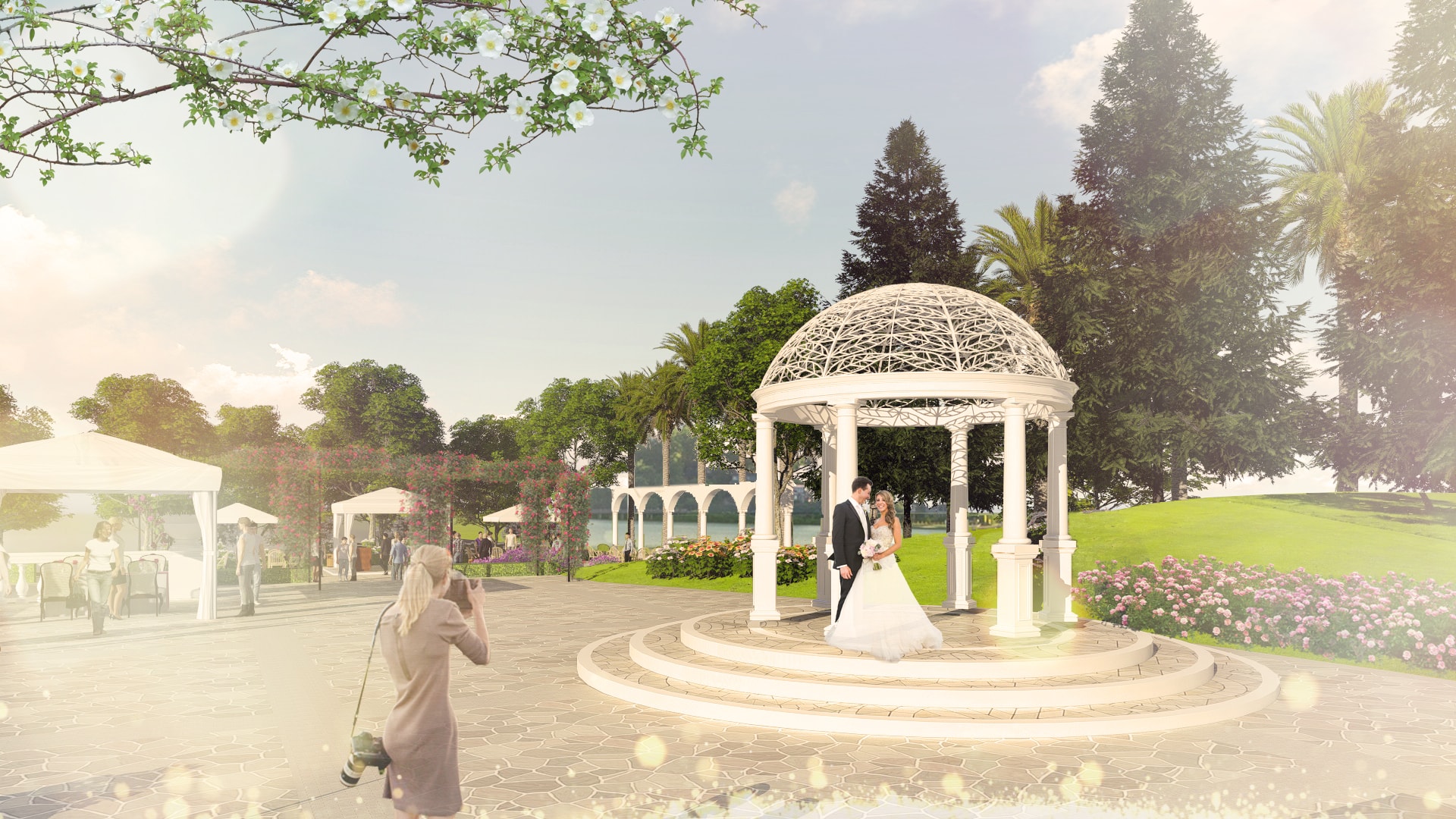 With the neoclassical architecture, romantic with a beautiful secret garden, the Nacimex hotel will become luxury wedding and event center.