Sun World Ba Na Hills Landscape Design/ Thiết kế cảnh quan tổ hợp Sun World Ba Na Hills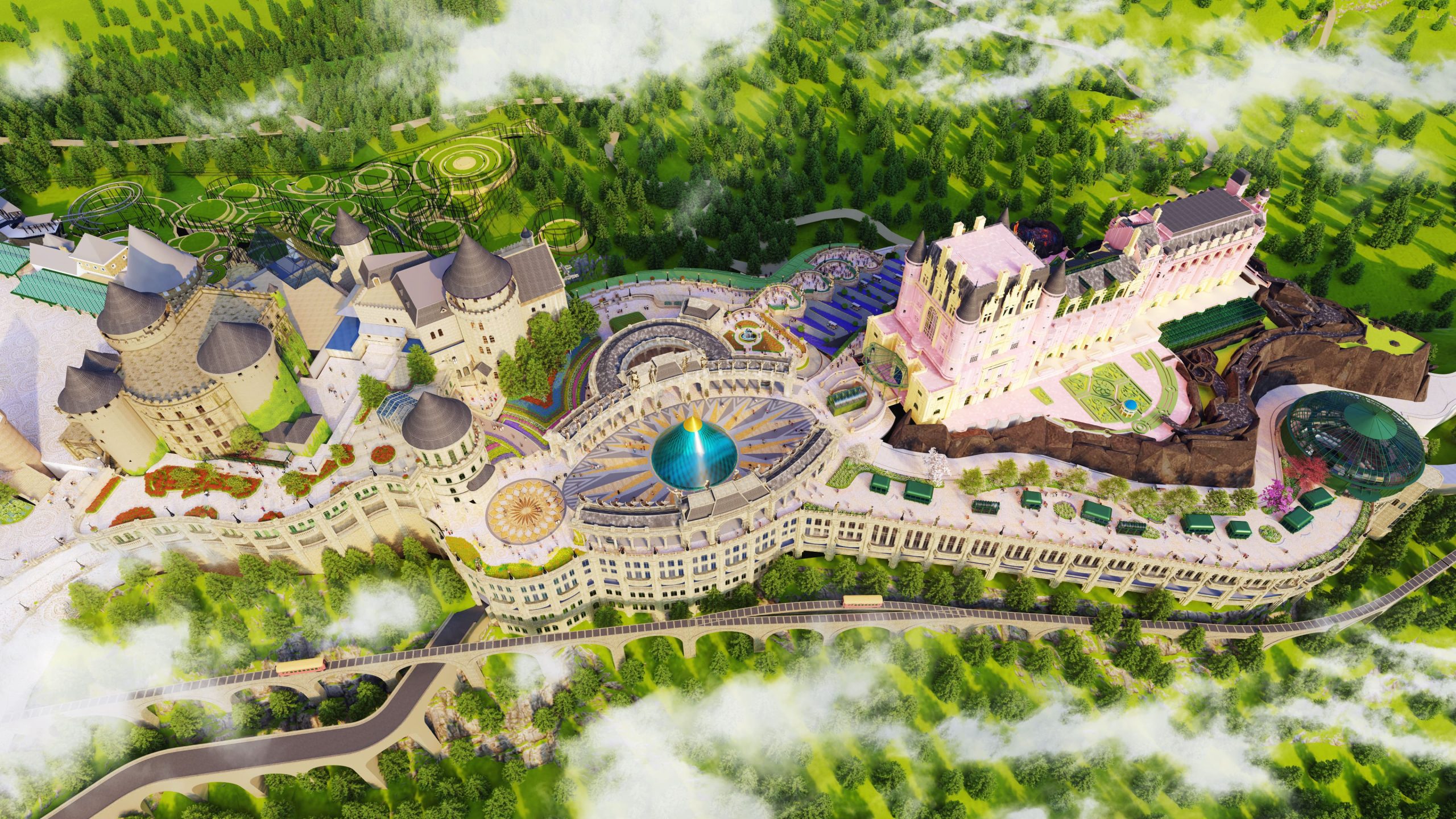 LOCATION
Hoa Ninh, Hoa Vang, Da Nang, Vietnam
EXPERTISE
Landscape architecture design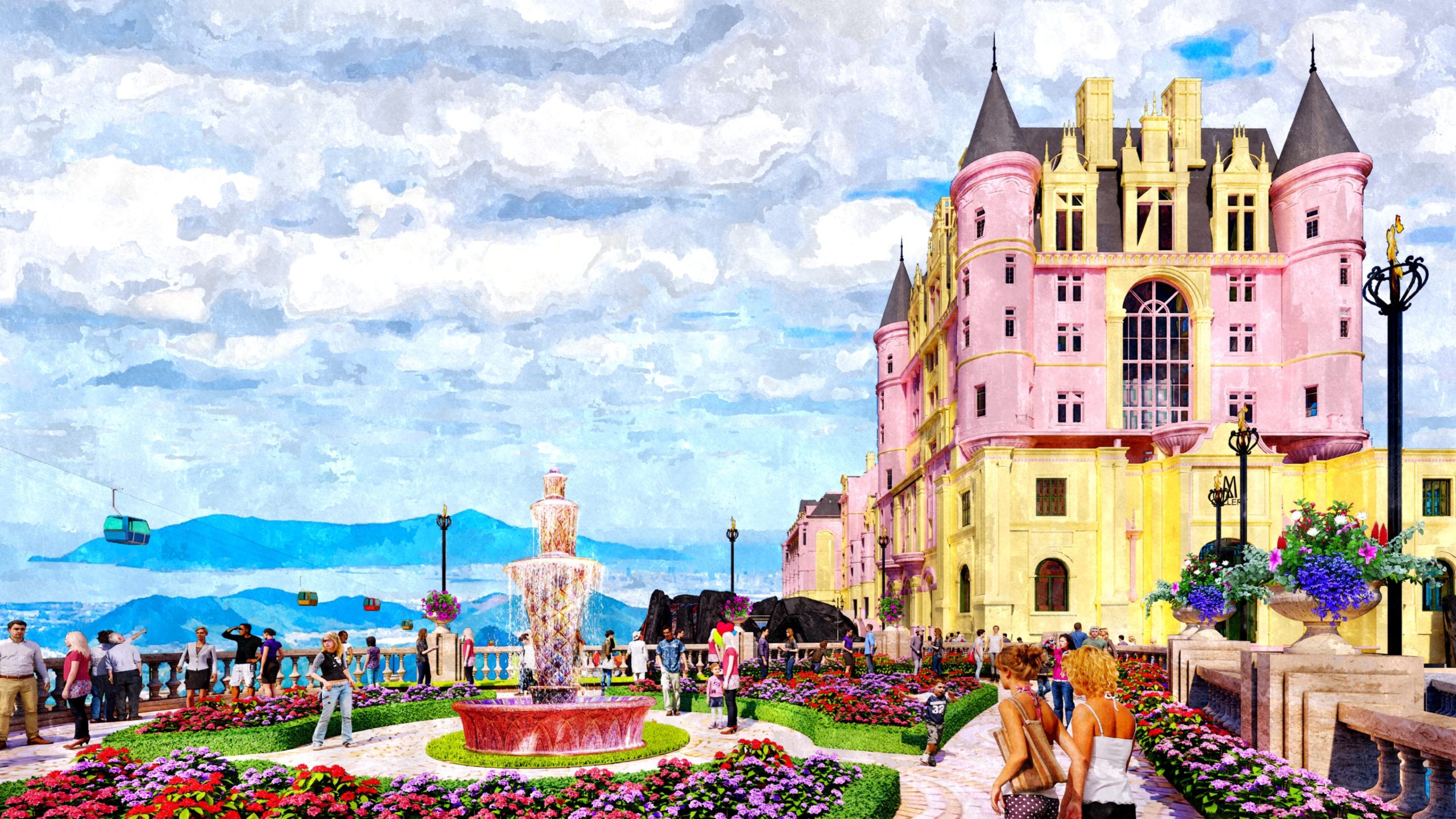 KINGDOM OF FRANCE'S AROMA
THE ROSE EXPOSOTION is held annually in Mayin Grasse, France – the world capital of perfume,with many parade events, the streets decoratedwith the brightest roses.
EDEN GARDEN is the garden of god and of life, a fruitful garden, paradise of pleasure. The garden mainly with red colors from red roses and red apples represents the life and intenselove between Adam and Eve.
SUN SQUARE where not only daytime events take place, but in order to attract guests who stay overnight, Ba Na needs events that take place at night. We propose to create the foreground of the castle area as a mobile stage, and the facade as the background where colorful and vivid artistic lighting show can take place.
Next to the solar field, there is a MOON GARDEN in the shape of a crescent but a crescent moon, where the moon goddess resides. Different from the brilliance and noise of the solar plaza, the moon garden is a static spot, with a gentle green landscape.
THE RAINBOW GARDEN is designed as a field of flowers with many layers, each layer is a flower color representing a color of rainbow. At night, the garden is decorated with a thousand-star light effect, a must-see attraction for visitors once coming here.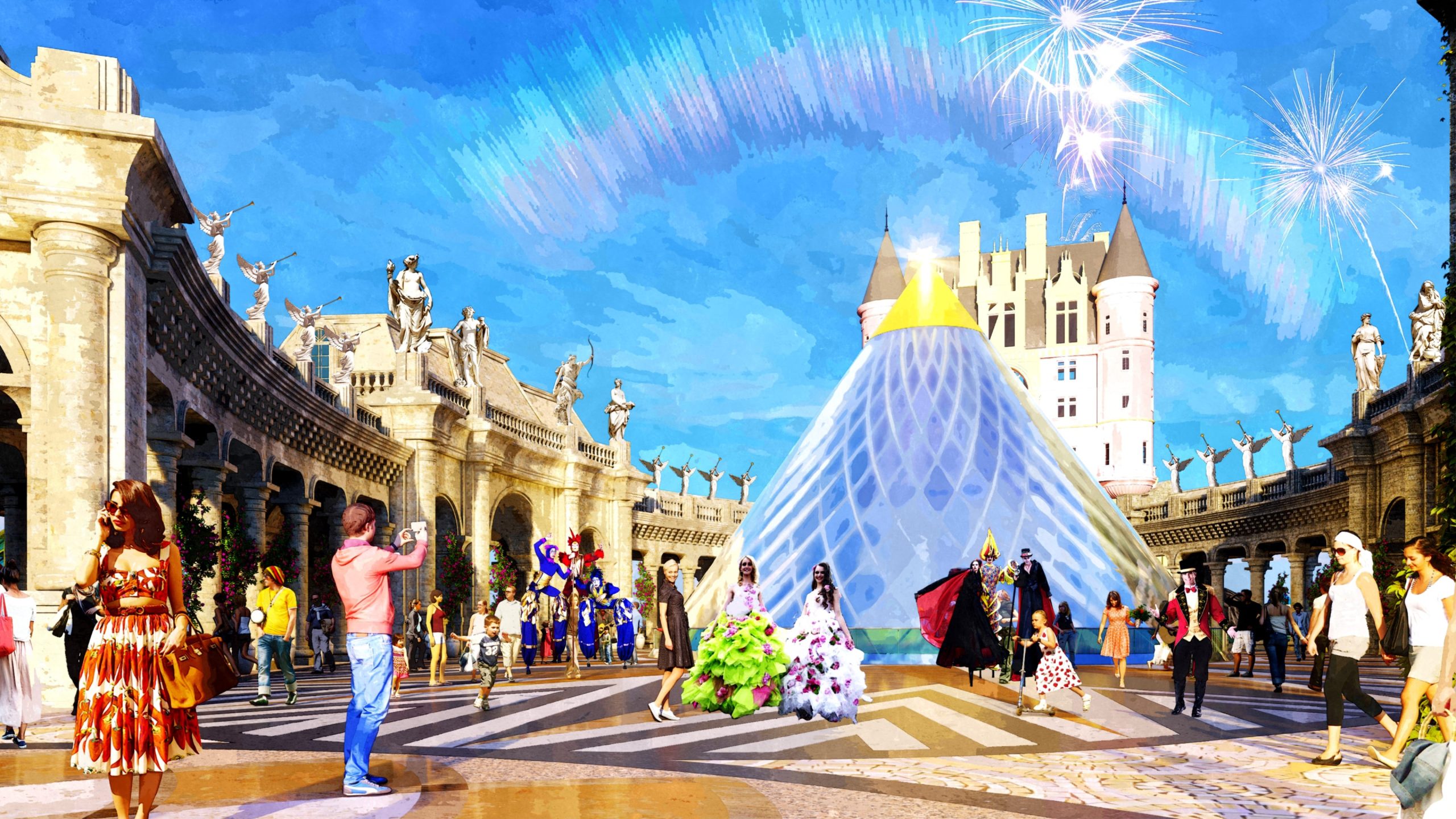 The path ends with a large glass dome covering two commercial floors, receiving sunlight.Inspired by the image of crystals refracting sparkling light in the sun, we designed a diamond cloud that was dropped in the middle, receiving sunlight refracted light to surrounding space. At night, there will be a unique light show.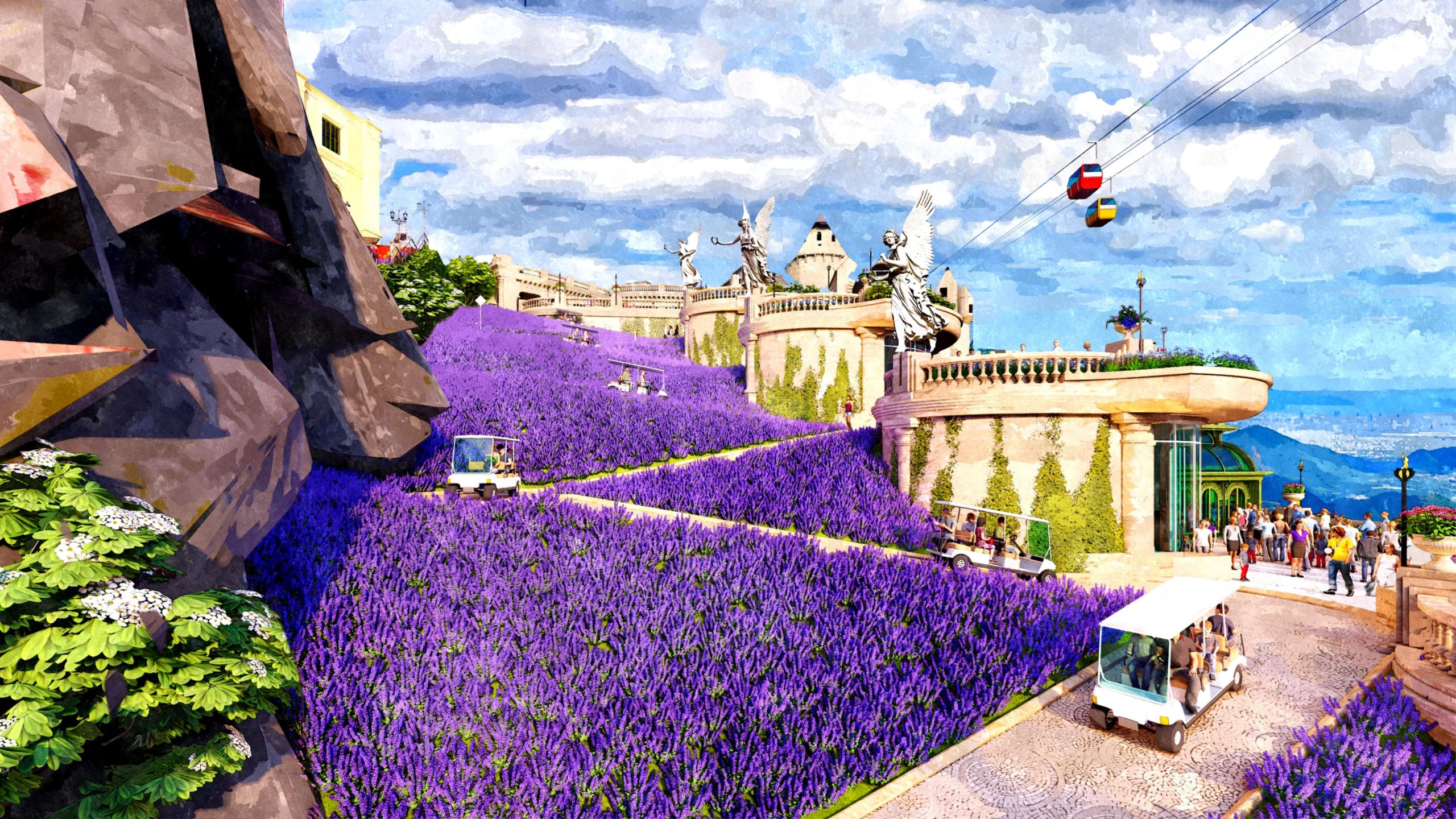 THE LAVENDER FESTIVAL event is held annually in July in Grasse, France – the world capital of parfume, with many parade events, fairs and art performances.