Landscape Design for Melia BaVi Mountain Retreat / Thiết kế cảnh quan Resort Melia Ba Vì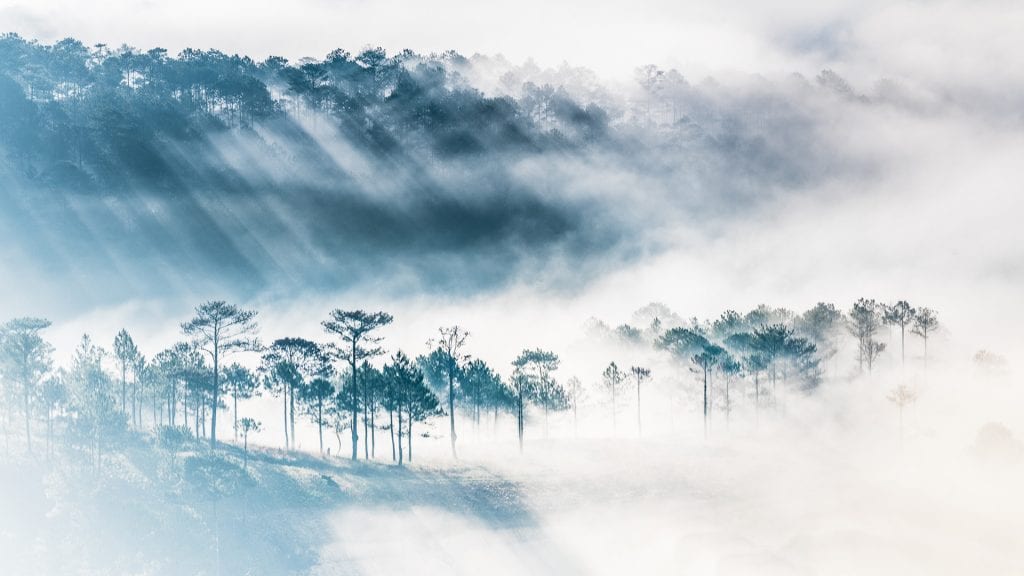 LOCATION
Ba Vi National Park, Ba Vi District, Hanoi, Vietnam
CLIENT
Melia Hotels & Resorts
EXPERTISE
Landscape architecture design
The main concept of landscape design are:
Tropical line green color: 
– Creating a homogeneous green strip throughout the route
– Creating openings and views that look down into the beautiful valley
– The route is neat and clean
– Selecting tropical species of plants
Wayfinding
– Creating impressive landmark when visitors visit LeMont BaVi Retreat
– Creating a story telling for wayfinding system with stunning design
Architecture sculpture and landmark
– Focusing on design architectural elements on route such as birdges, lighting decoration, art and sculptures
– Creating an unique theme for sculpture design
– Priority is given to stylized sculptures from the motifs animals and plants that is found in jungle forests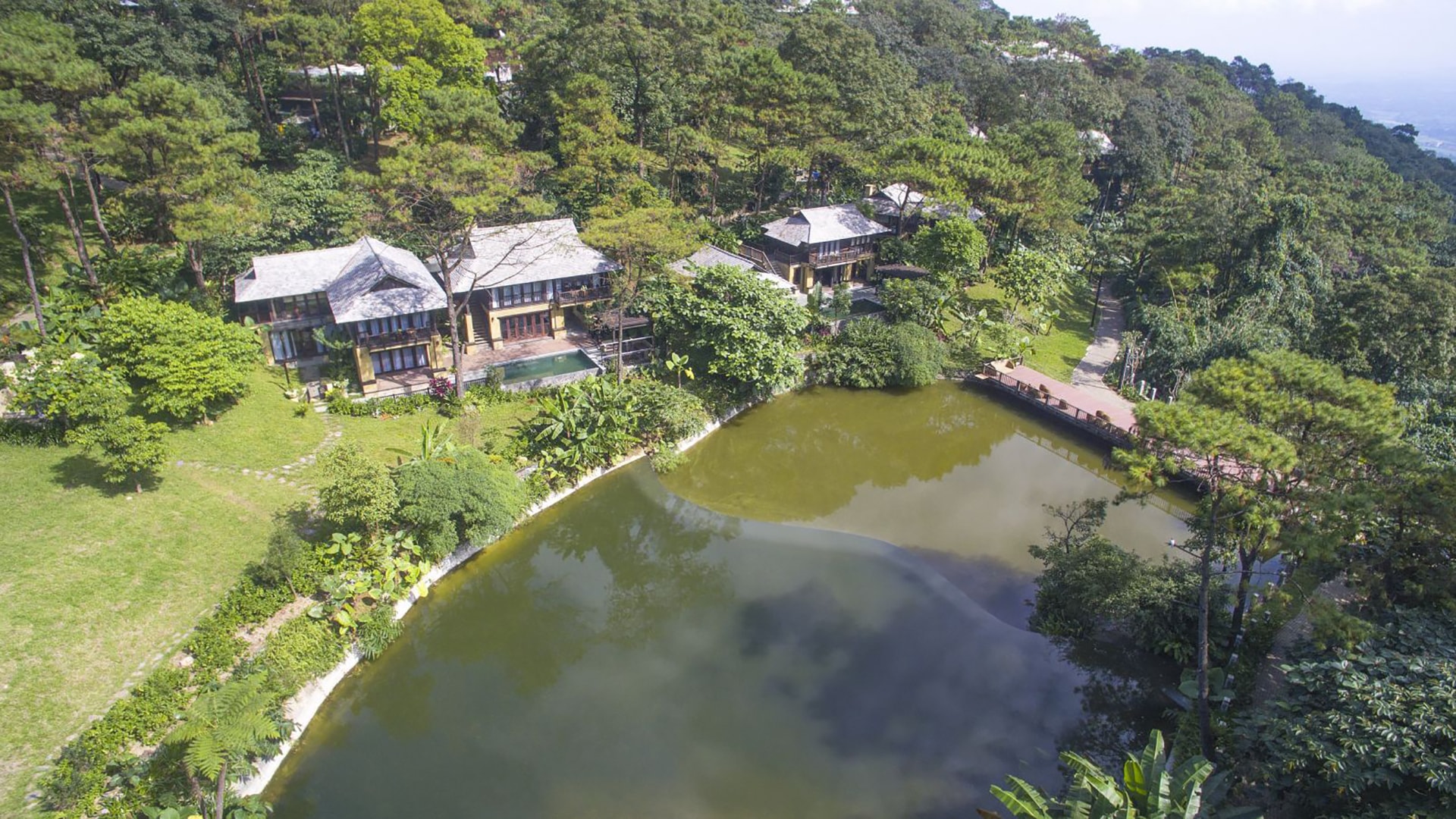 Luxury villas and class are arranged in harmony with nature Ba Vi mountain. They were surrounded by calming pine forest and fantastic view to the lake in front of and the valley.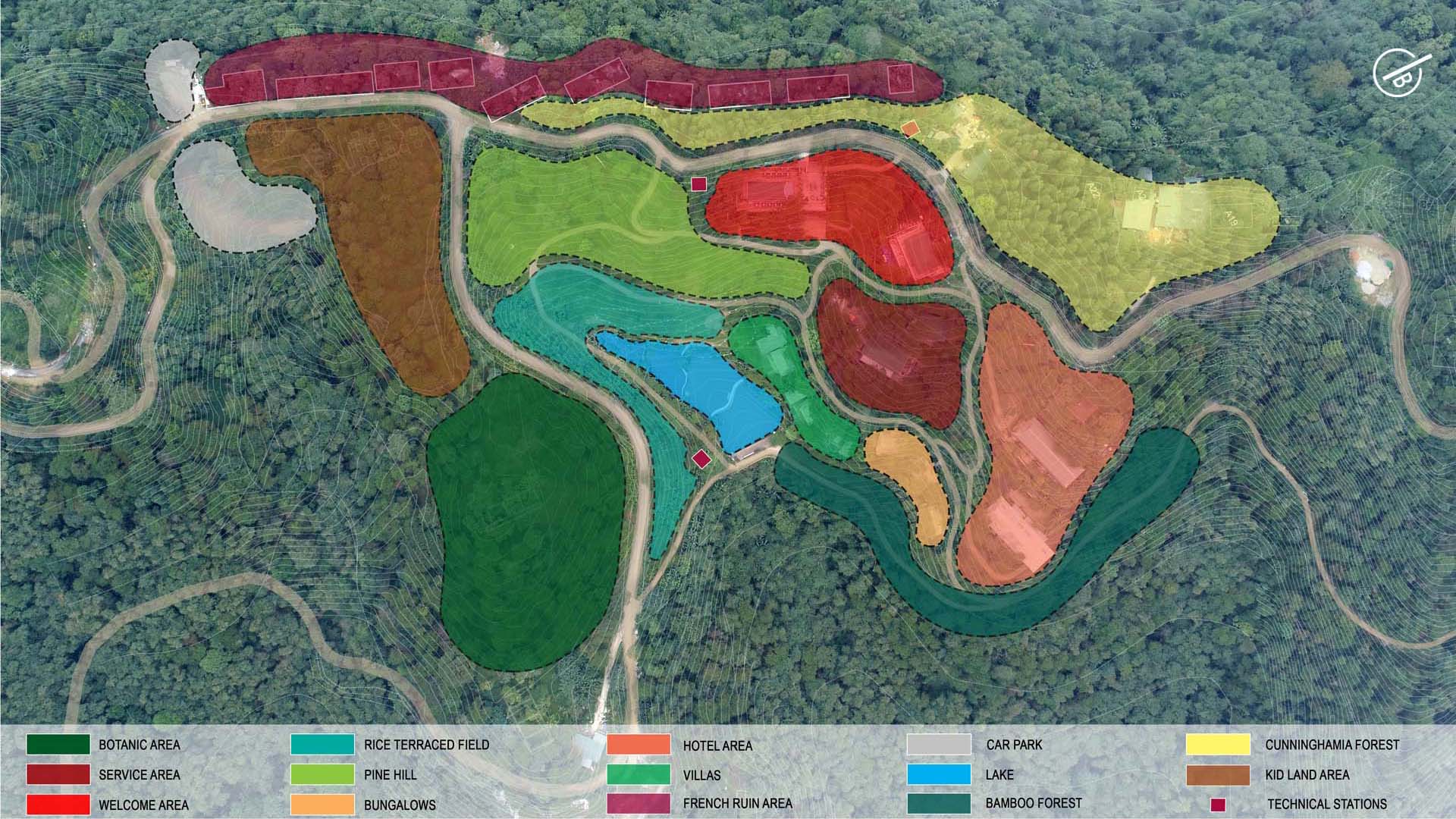 Our design philosophy for the Lemont Ba Vi resort is to fully respect and protect nature. Design proposals are based on careful site survey and analysis. Do not harm any tree in the vegetation and minimize affect the terrain of the design area.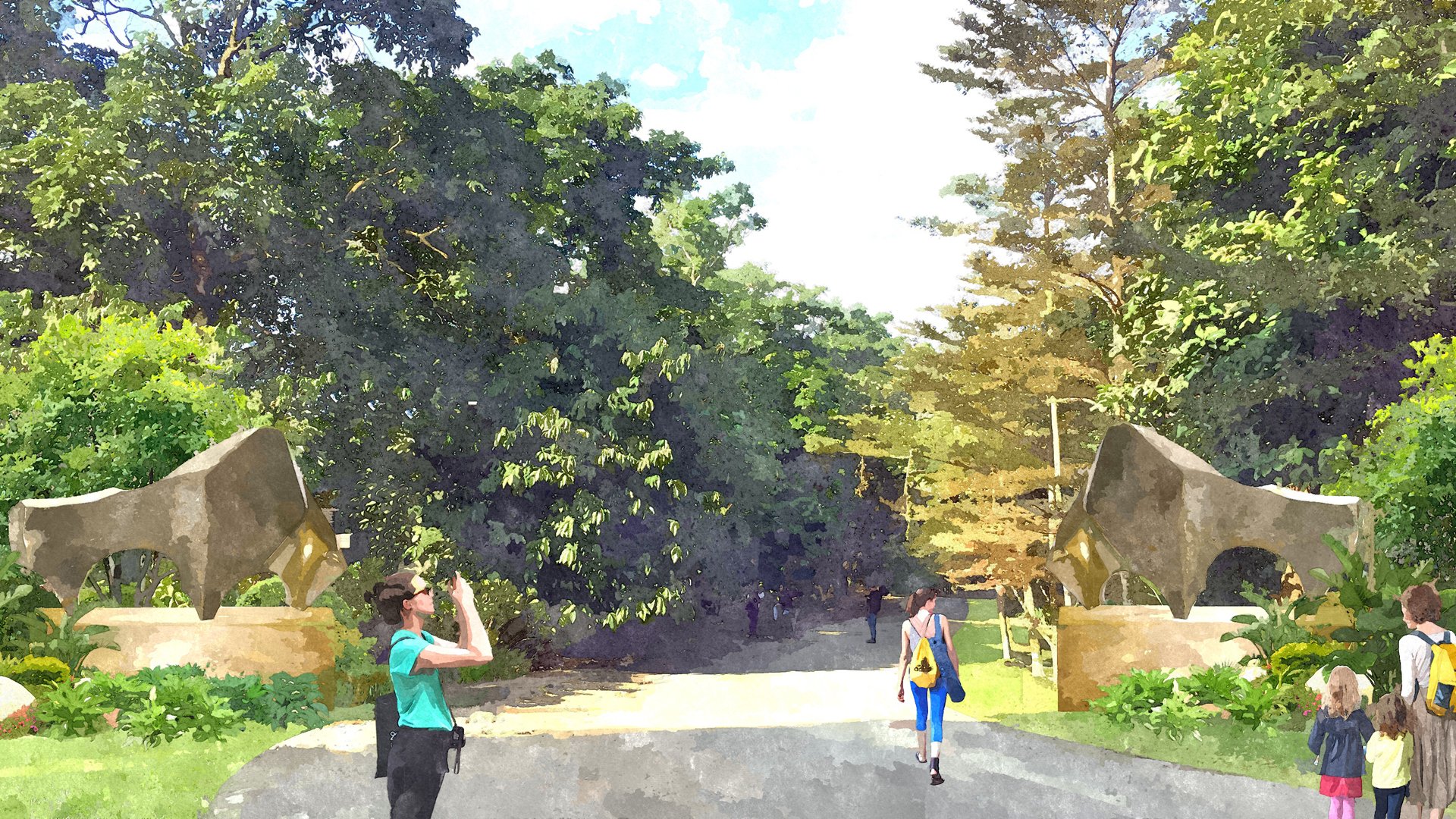 As the main entrance of the resort , the visitors will be overwhelmed and impressive by the main gate with a couple of Ba Vi's Cow sculptures. They are amazing metal work pieces
Perfect for those who desire a blend of seclusion and spaciousness, expansive views of paddy fields, stretching into the gently rolling hills beyond. As you gently rock on the swing chair, enjoy a picture-postcard scene of the terraced rice fields and the pond below – the very heart of the Resort's humming plantation life. ffering that rare combination of modern luxury and cultural heritage.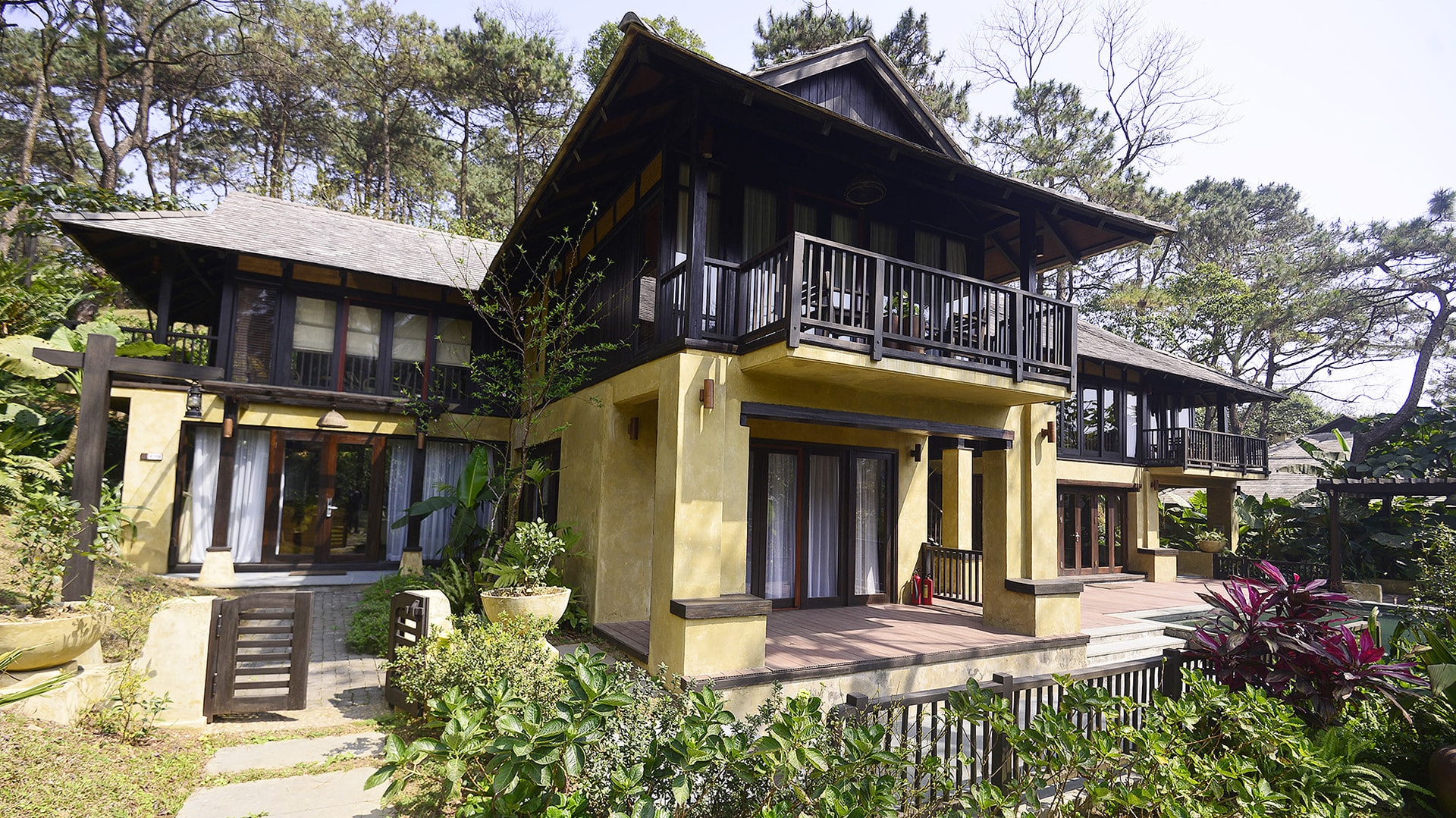 Renovated on the former French villa, Le Mont Ba Vi impresses with the unique Vietnamese style architecture of living and harmonizing with nature. Luxurious wood furniture with wood color and original color, warm.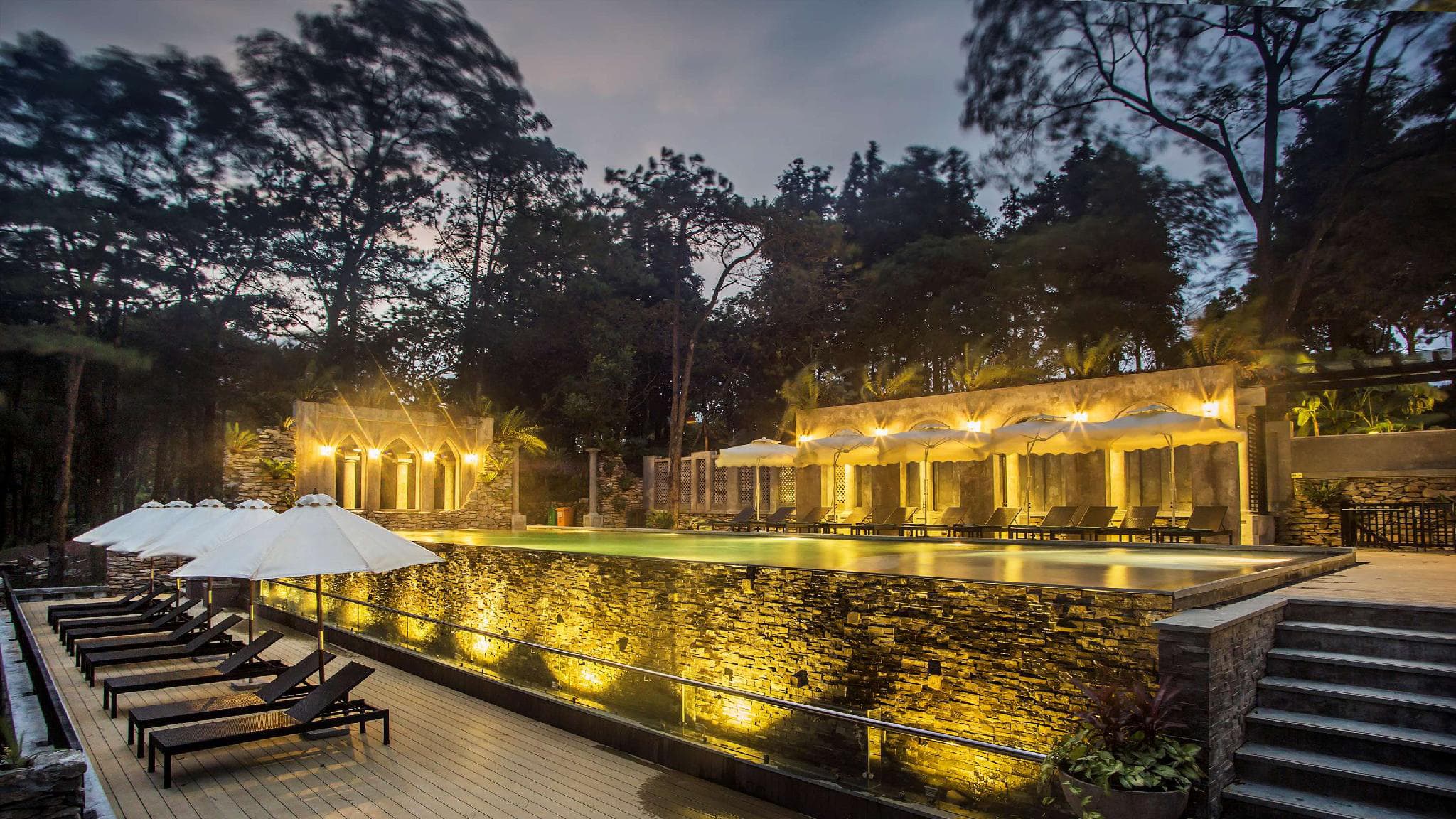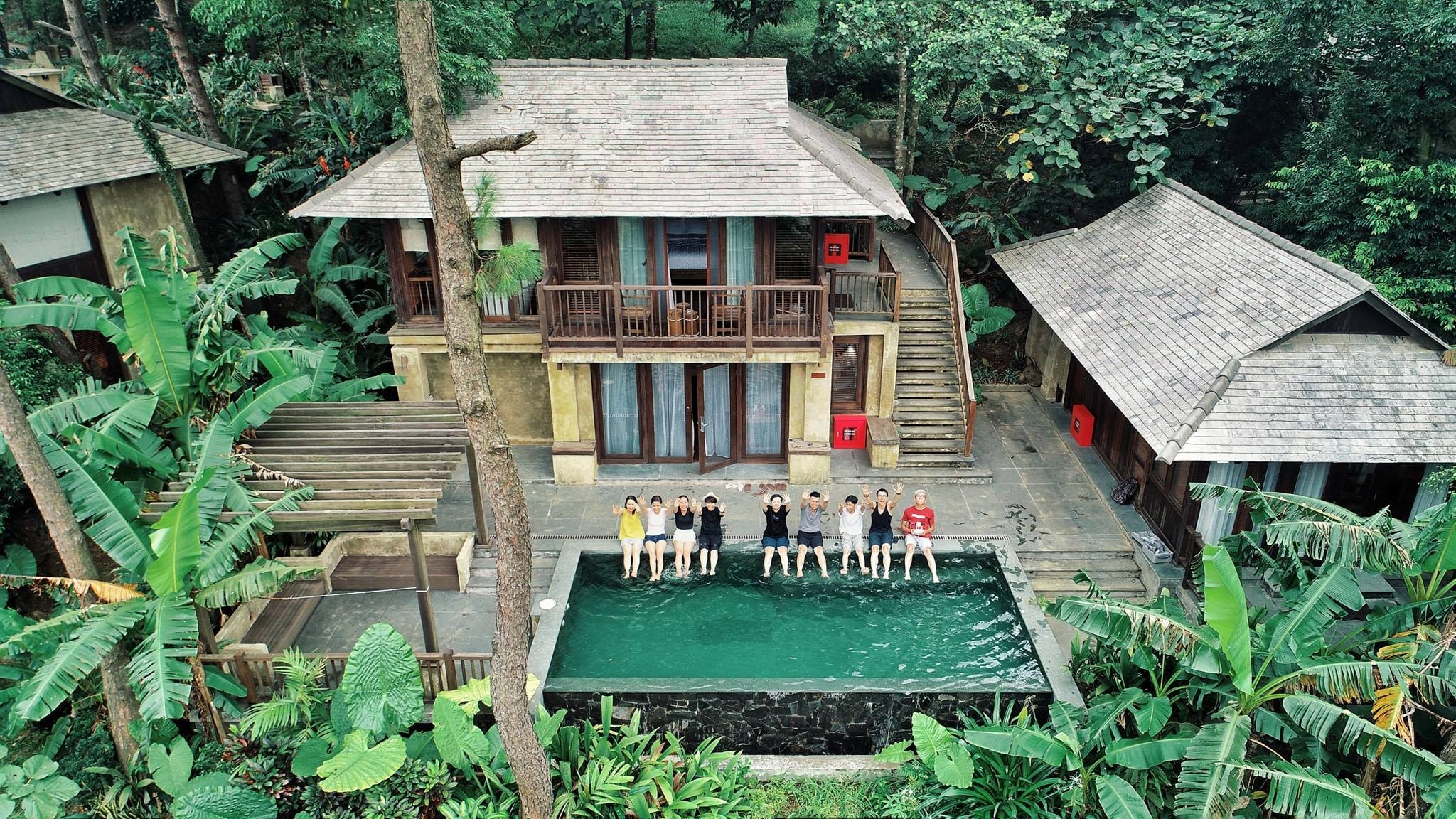 The brick wall tiles, roof tile roof of the house really impressed visually strong with visitors. Resort is designed with various options from the hotel, bungalow or villa with private pool. Vineyards in the resort are small paths paved with beautiful brick, adorned with many kinds of flowers and trees bring feeling relaxed and airy