Miami Thanh Hoa Beach Town Landscape Design / Thiết kế cảnh quan KDT Miami Thanh Hoá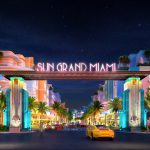 LOCATION
Sam Son City, Thanh Hoa provence, Vietnam
EXPERTISE
Landscape architecture design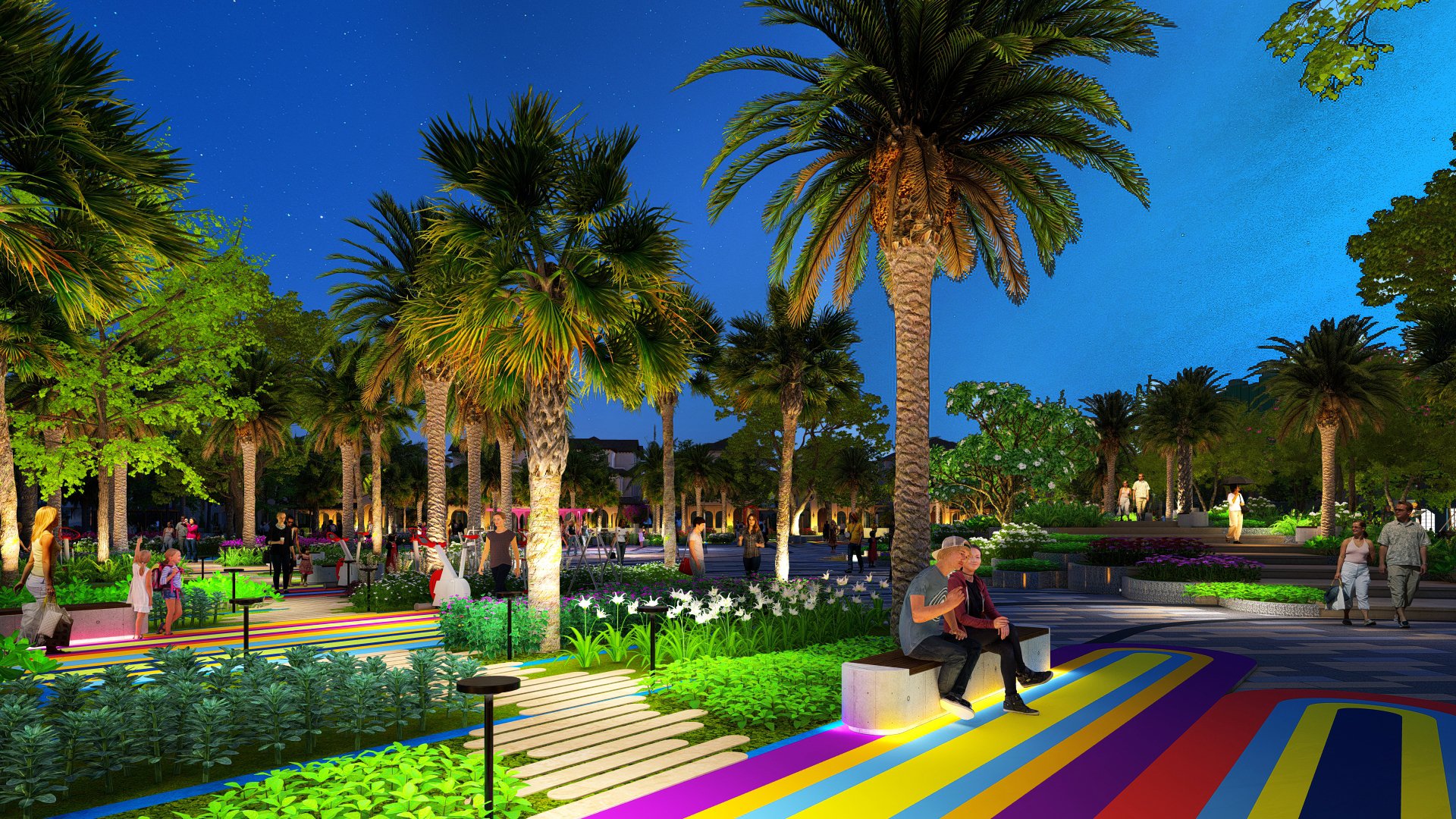 Magical Downtown and Sunset Miami Beach Park
The waves hit the shore carrying the creatures of the ocean to wash up and lie on the long golden sand. If we imagine the whole project as a white sand beach, the waves crashing to the shore bring sea creatures symbolizing the architectural and landscape highlights scattered on the project.
Miami beach has always been known as a vibrant, colorful beach, especially art deco style mag lifeguard huts with a variety of vibrant colors and diverse shapes creating a vibrant feature. scattered on the stretch of white sand beach of Miami. In order to give the design the most distinctive miami atmosphere, we have inspired colorful huts
with this distinctive design style to create a striking landscape design for the whole project area.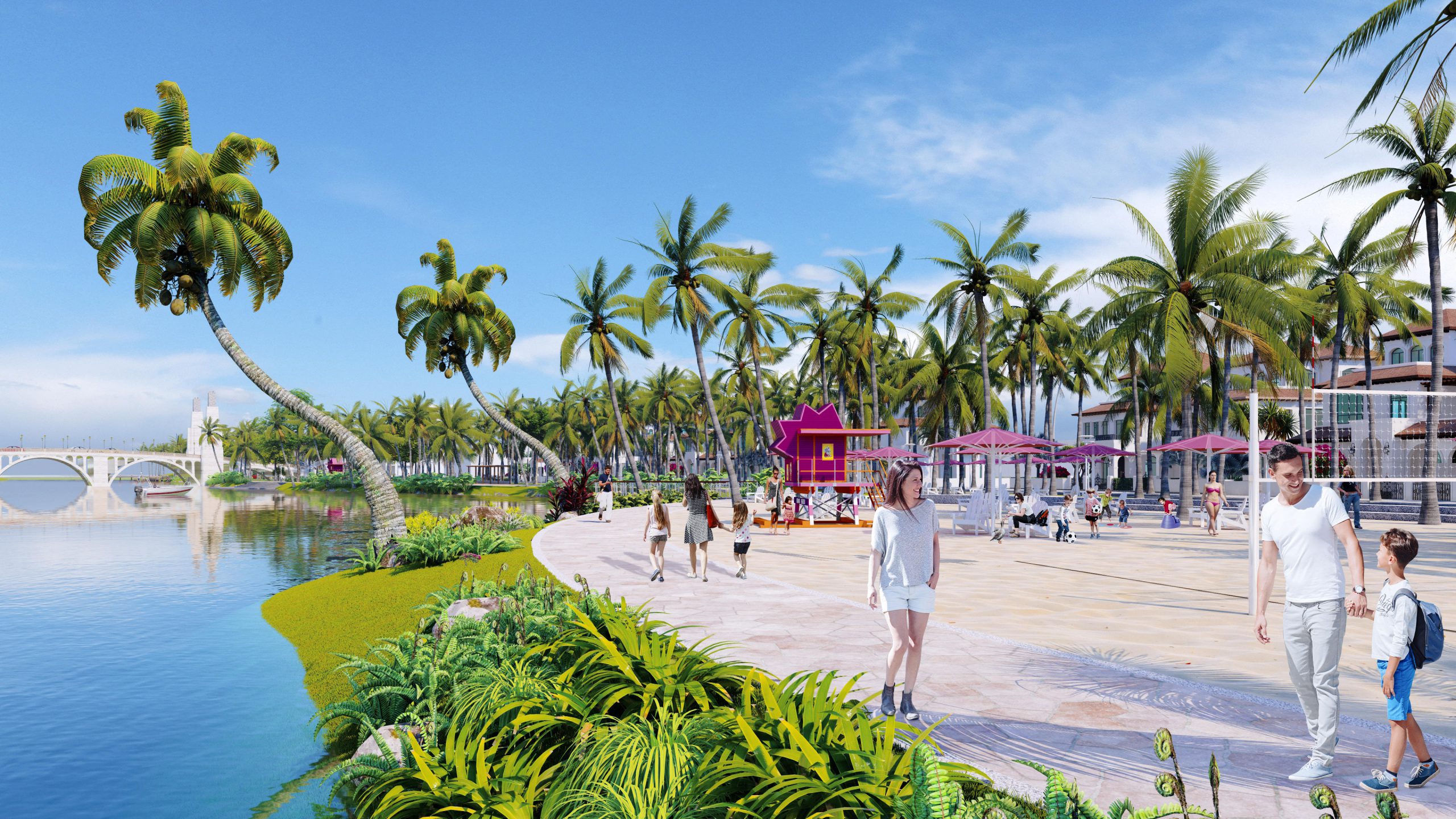 Inspired by the curving ocean waves crashing on the shore. The promenade design are like layers of waves, interwoven to create soft and attractive landscape spaces.
Miami Beach has always been known as a dynamic and colorful beach, with diverse and abundant beach activities, from sun bathing and resting a, sports, corlorful art installation.
Sunset Miami Beach Park is designed to bring a Miami beach atmosphere full of life with Art deco style, also bringing green spaces and great facilities for residents.
The park is inspired by Art Deco art with very vivid and characteristic geometric decorative patterns.
Art Deco decorative motifs are selected stylized from the canopy of green coconut trees, which are also the most typical trees of Miami land.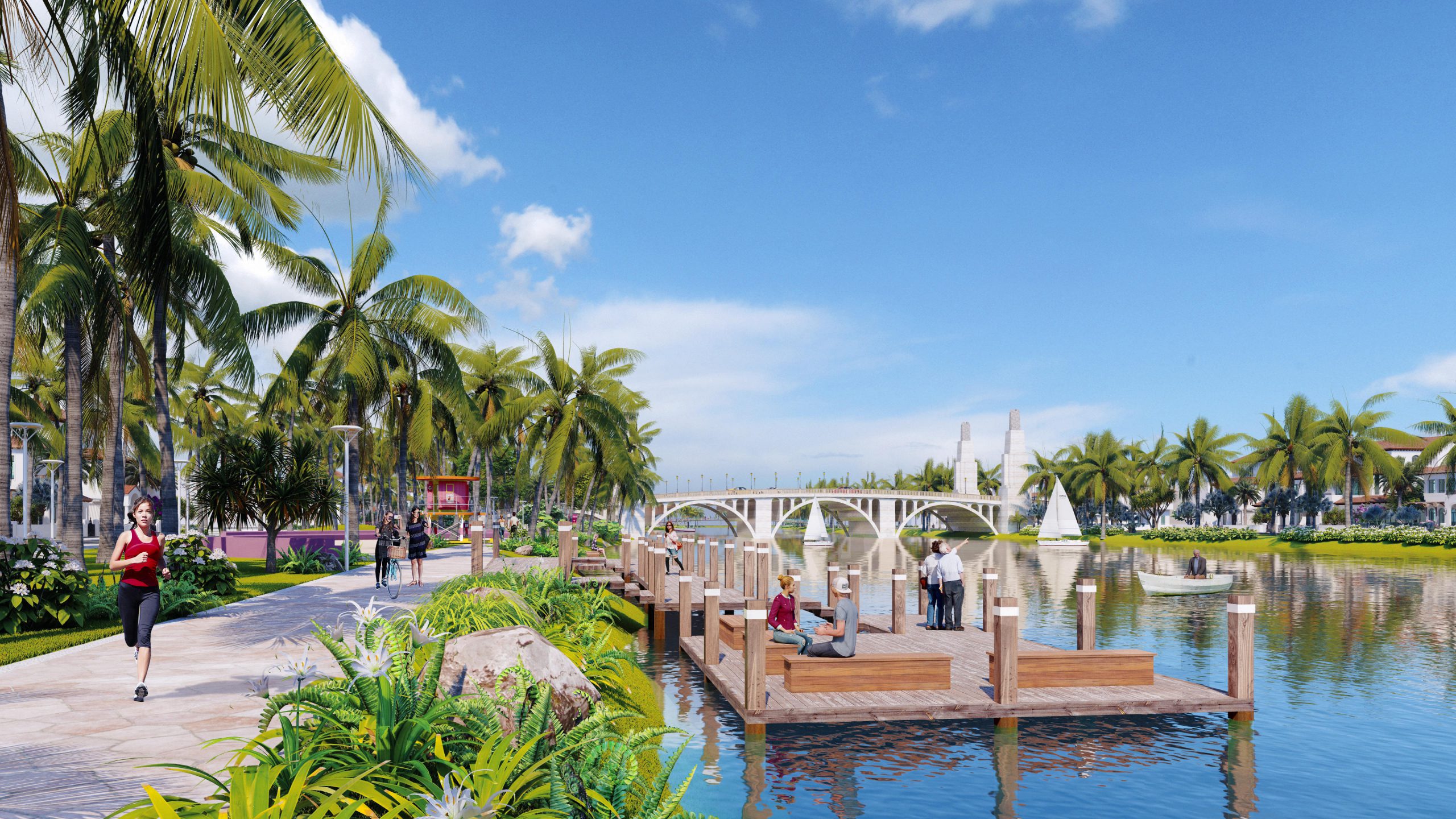 Like the Miami downtown, Create a dynamic place where people can meet, discover new things and enjoy art and cultural life
One of the most famous avenue in the city, the country, or maybe even the world, Ocean Drive is characterized by its distinct art deco buildings, its constant streams of crowds and its glittering hotel and club fronts in the nighttime.
Suffice it to say that you're truly blessed if you've booked a hotel along Ocean Drive because you're guaranteed to be in the thick of things. Shopping, dining, beach activities and more are all within a comfortable walking distance.