Landscape Design for Areca Park / Thiết kế cảnh quan công viên trung tâm Areca Park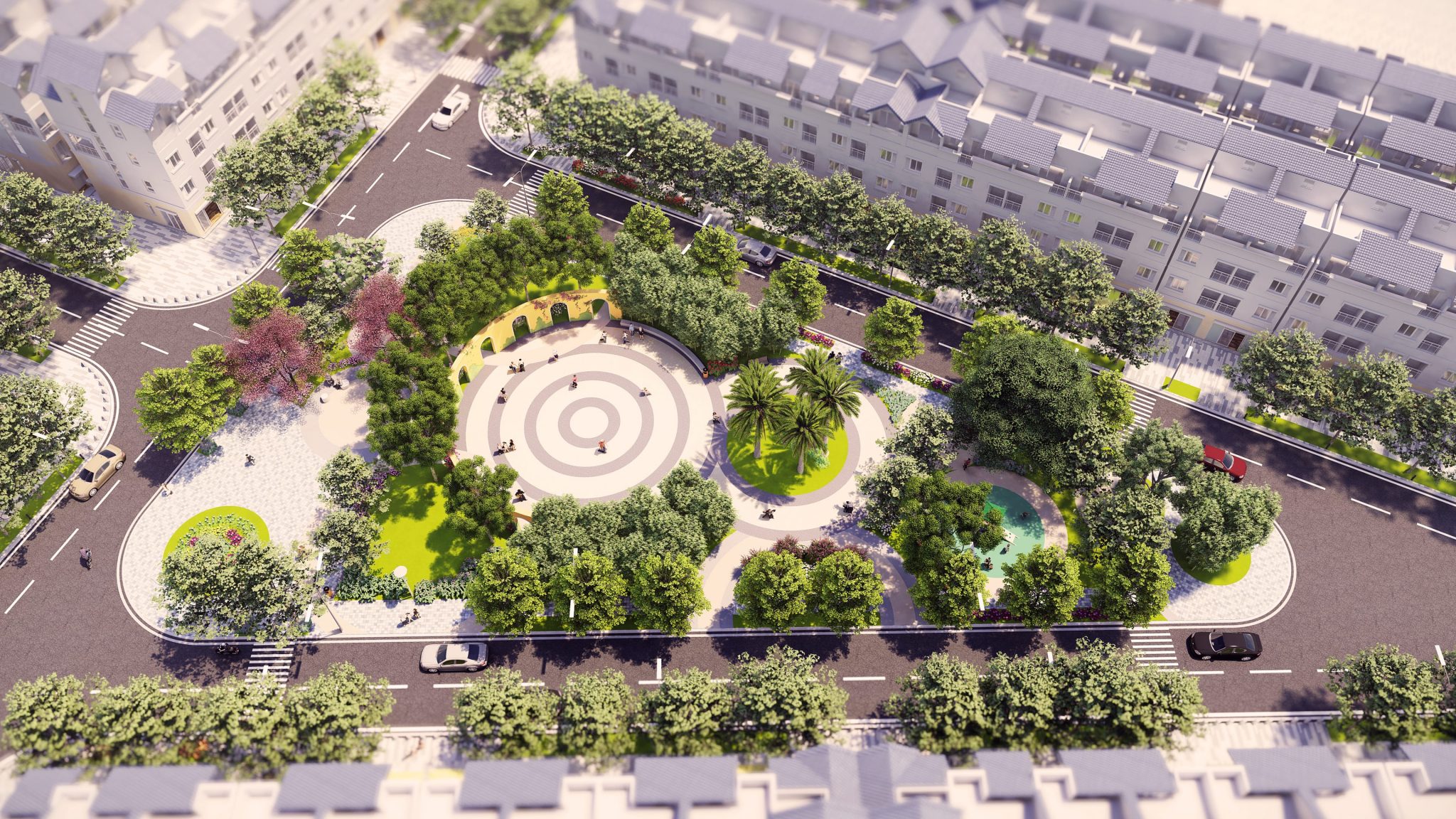 LOCATION
Bach Viet Lake Garden, Bac Giang Provence, Vietnam
EXPERTISE
Landscape architecture design
The concept design is based on theme "Open to natural" of Bach Viet Lake Garden project. The community garden is the triangle site in the central of block buildings. It looks like a green garden that lead view from row-houses around. Residents can imagine the fresh feeling and green community park when they open the door in the morning. That show the high quality of urban life in Back Viet Lake Garden community.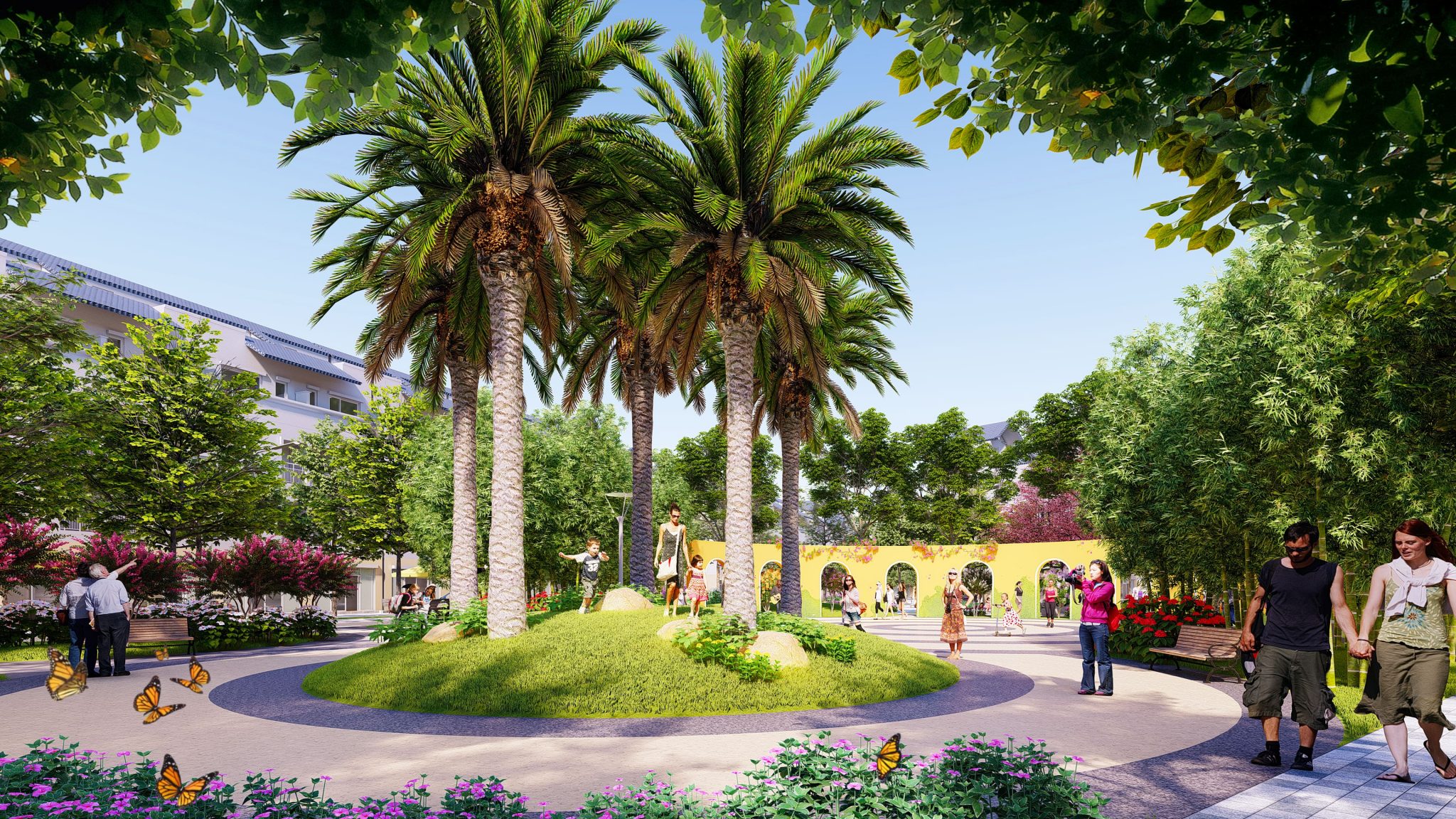 The corten steel flower pavilion is impressive symbol of the park. Lotus form and shape of pavilion combine with CNC circular pattern on skin material will catch the eyes. It will be a place for visitor enjoying sunny days with stunning shadow on the ground. Lotus metal pavilion is also a fantastic urban art to make everyone remember to Areca community park.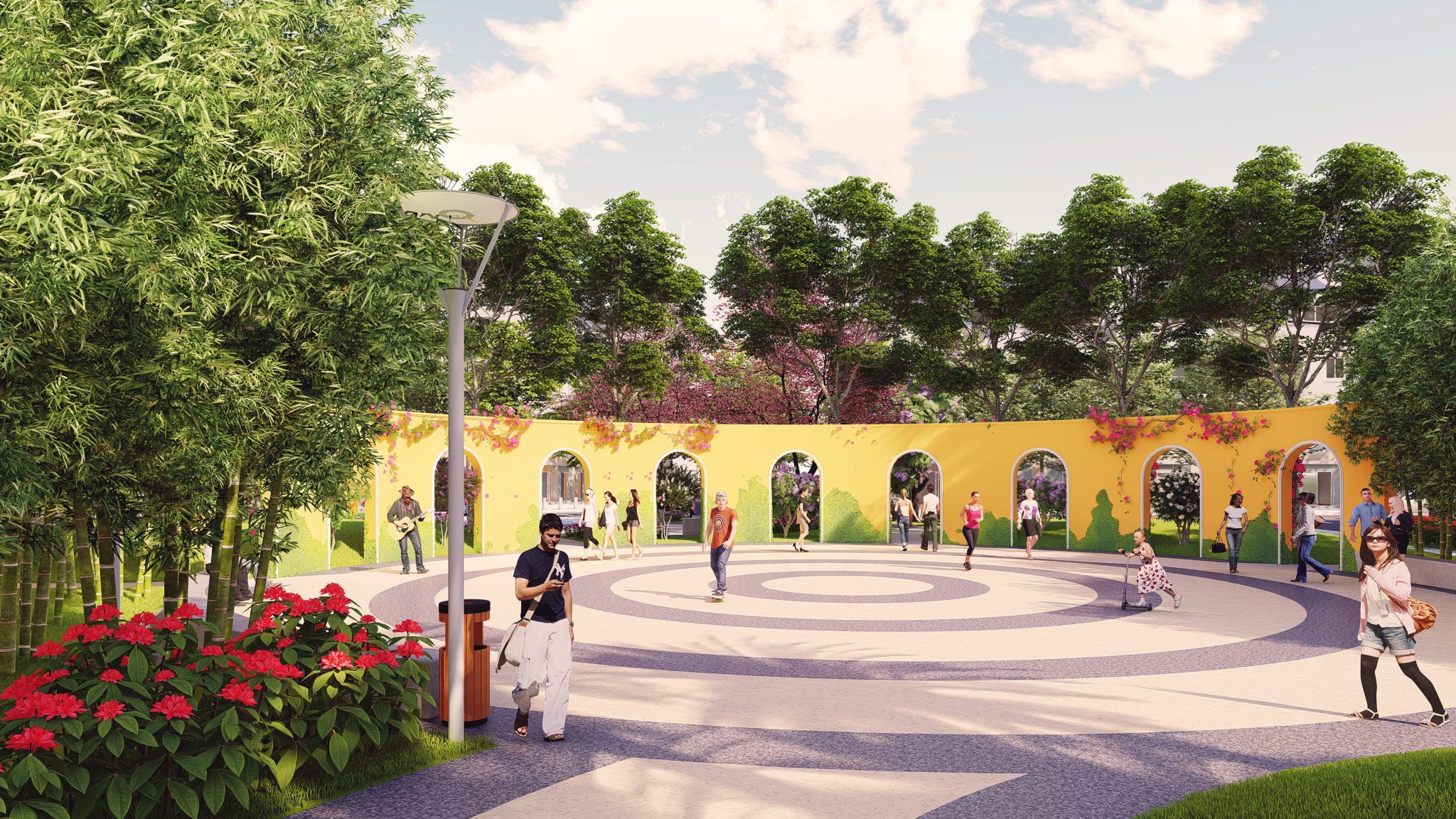 In the center of the park, there is a plaza that is place for gathering and urban community activities. The urban square is surrounded by curve wall and bamboo shelter planting in a half and open view in other side to the Lotus pavilion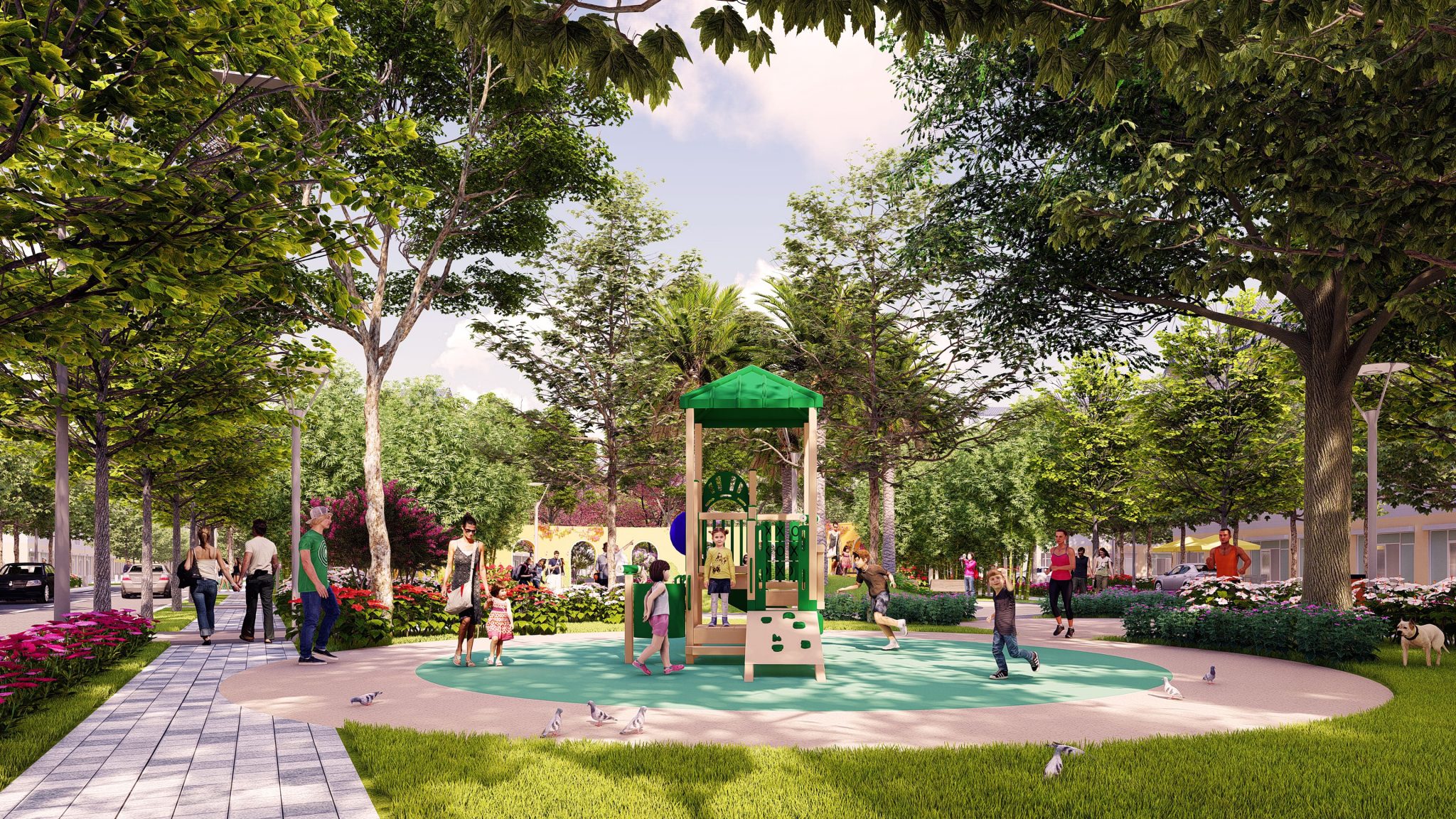 "Children today – the world tomorrow"
A good community garden is not a green space, but it is also a playful place for children. Our design always care about children activities, so play ground design is essential part in every park project.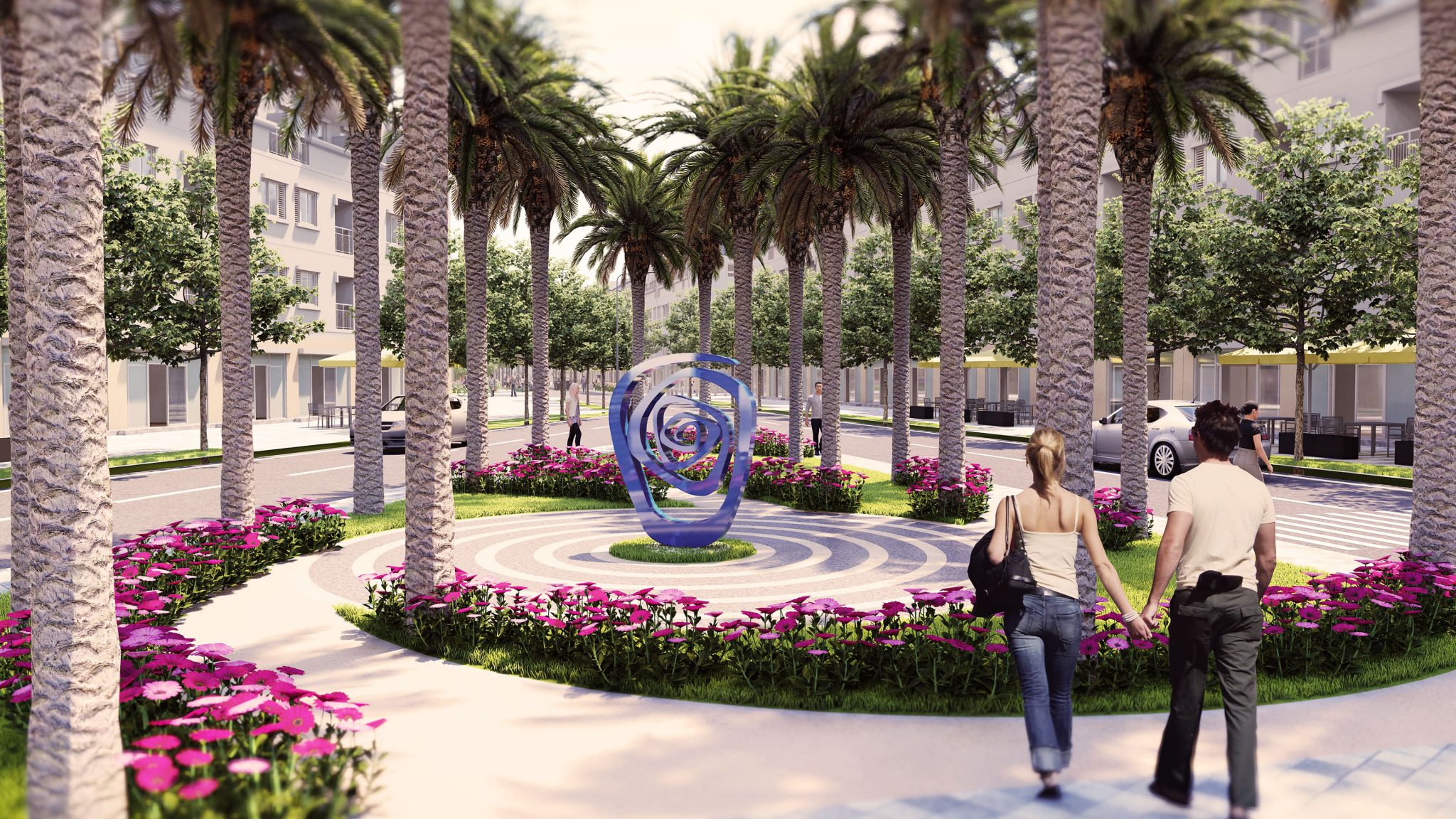 Impressive contemporary design
Inspired by the spiral, the design transforms the triangular intersection between the roads into a visual attraction with a simple yet incredibly eye-catching and impressive design.